Why Your LinkedIn Profile is Failing You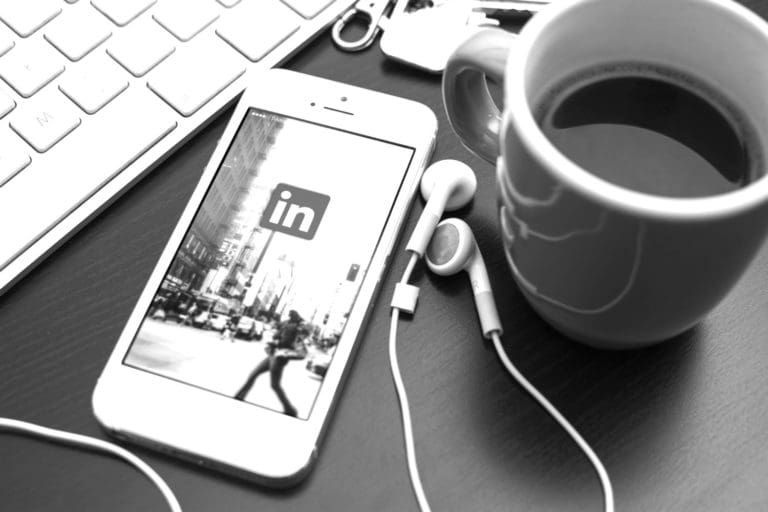 LinkedIn is the social media site you don't pay much attention to until you need it to find your next job. Hate it or love it, the popular professional networking platform remains a top resource for job seekers and recruiters alike. Step up your job search by identifying why your LinkedIn profile is failing you and how you can utilize the latest LinkedIn features to change your job search outcome on the social platform.
New LinkedIn Features; Who Dis?
If it's been a minute since you've logged in, you might not recognize the new and improved LinkedIn design. Sure, we all hate it when a website you use gets updated, and you have to re-learn how to navigate it and best use it (Or maybe that's just me), but when it comes to LinkedIn, it's worth it.
2017 has been a year of solid UX and functional updates to the list of LinkedIn features. While keeping tabs on updates for your social platforms doesn't sound like fun, it is crucial to stay up-to-date on changes to the LinkedIn features so you can ensure the recruiters and hiring managers you are looking to attract can easily find your profile. And ensure that when they do, they are impressed by what they find.
So what's new this year? LinkedIn has completely revamped their site design and made it easier for users to search across all categories, set up job alerts, understand who is viewing your profile and how they got there, explore connection histories, view and engage with content in your newsfeed, quickly reply to messages, and customize notification settings. Some of these changes may seem minor, but one or more of them is likely the culprit behind why your LinkedIn profile is failing to provide you with the job prospects you're hoping to attract and find.
Why Your LinkedIn Inbox Has Dried Up
The LinkedIn inbox drought you are experiencing doesn't have to be permanent. Check out the reasons below to find out why those recruiter messages have stopped coming in and why you've noticed a sudden drop in users viewing your profile.
You're not active enough. The LinkedIn newsfeed and notification center you once knew are gone and have been replaced by enhanced algorithms and analytics that emphasize recent activity. Now users can see right on your profile what updates you've been sharing (If your last update is from 2016, it's time to get posting) and newsfeeds have been updated with an algorithm that prioritizes content over simple status updates so more people see, engage, and can find the content you post. Along those lines, if you aren't active, you most likely haven't been responsive to messages from interested employers, recruiters, or connections. Burning a bridge professionally by ignoring a message is never a good look and can keep you from an incredible job opportunity down the line. LinkedIn's newest feature has responses to messages auto-generated so all you need to do is press send and no one gets ghosted.
Your profile isn't optimized for search. Maybe you heard the phrase "keep it short and sweet" and applied it too liberally to your LinkedIn profile, or you saw an esteemed colleague only lists their title without any responsibilities, so you thought the minimalist-look was trending. Well, it's not. While an overstuffed or cluttered profile is never good, the newly refined look of user profiles helps keep that from happening so users can add in all of the professional information they need to land the job they want. When it comes to LinkedIn, more is better. All skill sets, certifications, publications, awards received, or any other relevant professional information should be included. List your core job responsibilities for each of your roles, or, even better, include current stats to back up the skills you've listed. The experience you list includes top keywords that recruiters and hiring departments search for on the platform to find qualified candidates. The more you list and the more contextually relevant the keywords are to your work experience, the higher you'll show up in search results.
You're not utilizing the enhanced analytics. Along with optimizing your profile for search, you should also be utilizing one of the newest LinkedIn features, enhanced analytics. Now you have access to analytics on each update you share to your network. What companies users that viewed the update work for, what their titles are, where they are located, and what connection level they are in relation to your network. The same goes for users that view your profile. LinkedIn has also announced plans to provide the keywords users type into LinkedIn search that led them to your page, which will be extremely helpful in understanding which terms you're ranking for and what profile edits you need to make to improve your search ranking for targeted keywords, like the next job title you want to have. Sure it takes a little time to understand how these metrics work and how to apply successful changes, but when considering your dream job could be on the line, it's more than worth it.
You're not current on the latest LinkedIn features. By the time you go to utilize LinkedIn for a job search, your profile has most likely become outdated and isn't optimized for the latest LinkedIn features, meaning top recruiters won't even see your profile when searching the platform to fill an open position related to your field. LinkedIn doesn't change often, but when it does, it's crucial to know what the new features include and how they can help get your profile in front of the right people. New alert functionality makes it easier and more effective than ever to get job alerts for the companies or titles you're interested in. The new chat-like messenger makes immediate message responses more common and auto-generated responses make replying faster and less annoying than ever if you're not interested or don't have time to craft a thoughtful response. These are just a few of the latest updates. Checking in now and then on the latest features will provide you with the tools and information you need to make your profile a reliable resource for netting job prospects and views from the professionals you're unable to attract now.
A killer resume is no longer enough to compete in the digital landscape of networking and job searches. Qualified candidates are expected to have an accompanying LinkedIn profile that showcases more than a resume is capable of. Ensure your profile is providing you with the job search results you need by addressing the issues listed, and you'll find that inbox drought will be over before you know it.
If you're looking for a full-time position in IT, Tech, or Digital Marketing, contact Mondo today. We'll match you with the high-end job opportunities you can't find in the marketplace.