The Top 3 MarTech Platforms for Marketing Automation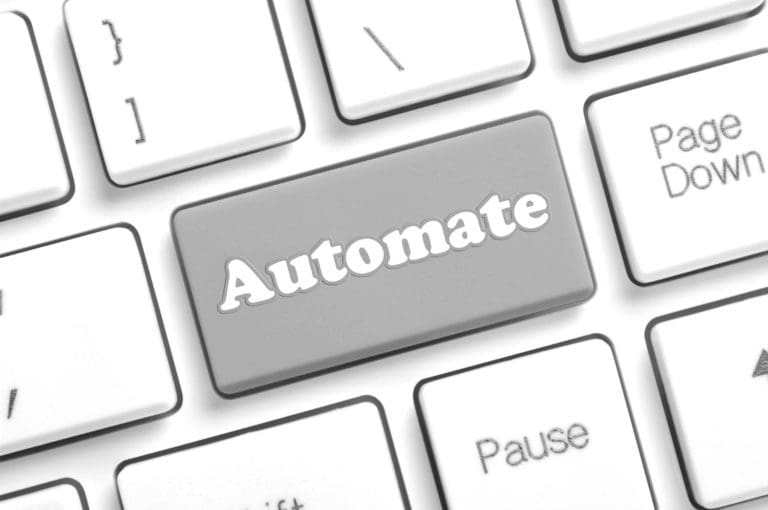 MarTech, AKA Digital Marketing technology, has exploded in recent years as Marketers have begun to understand how important developing an effective MarTech stack is to driving enhanced results from their ongoing campaigns and strategies. While there are nearly 5,000+ MarTech platforms and solutions that span several categories, experts agree that the most effective MarTech stacks tend to be centered around a marketing automation platform.
In fact, businesses who integrate a marketing automation platform to nurture prospects experience a 451 percent increase in qualified leads, according to an infographic by the Annuitas Group. However, given the fact that marketing automation vendors grew by 36 percent from 2016 to 2017 alone, identifying the best platform for your marketing automation needs can feel like a daunting task. We're here to simplify it for you.
The Top 3 MarTech Platforms for Marketing Automation
There are currently over 212 MarTech platforms for marketing automation to choose from. Don't waste valuable time by researching each one to see which best aligns with your MarTech needs. Trust us. These three are the top marketing automation platforms currently available for B2B companies.
HubSpot. With marketing automation capabilities that include everything from dynamic content creation for email, landing pages, and site personalization to lead management, native CRM integration with HubSpot CRM or Salesforce, mobile marketing, account-based marketing, social integrated with lead profiles, predictive analytics, and third-party vendor integration, HubSpot's workflows tools is one of the best available options for Marketing teams with little coding ability at small to mid-sized businesses. Integrate this option to benefit from user-friendly design and an easy-to-use, intuitive interface. The cost of the solution increases as your list of contacts grows, though, which can be a deterrent for some companies based on their lead generation strategies or processes.
Marketo. As the world leader in marketing automation for companies of all sizes, you can't go wrong building a MarTech stack centered around Marketo's marketing automation platform. With all the same capabilities offered by HubSpot, along with expanded native CRM integrations with Microsoft Dynamic CRM, Salesforce, and SAP CRM, Marketo has rapidly become the top choice for large, enterprise businesses focused on driving results, boosting efficiency, and increasing the ROI of their Digital Marketing strategies. This marketing automation platform is less user-friendly and intuitive to those new to it, but it offers the best value for your money out of the Martech solutions listed. Sales-driven companies interested in this option should consider hiring a Marketo Consultant or Marketo Expert to handle the integration of the platform and to train your current Marketing and Sales teams on how to best utilize it.
Pardot. Another one of the top MarTech platforms for marketing automation is Salesforce's Pardot. Although this is one of the more expensive solutions, it's the best option for sales-driven companies already utilizing the Salesforce ecosystem for cross-departmental communication and other business needs due to the simple integration required. Boasting all of the capabilities offered by Marketo, this solution can easily be used by both Marketers and sales reps in tandem to generate more pipeline and close more deals.
How To Identify The Right Platform For You
Now that you're familiar with the top MarTech platforms for marketing automation needs, it's time to identify which one is right for you so you can make an informed purchase. To start, begin by mapping out your current Marketing capabilities and goals. Understanding your current Marketing processes and being able to identify areas that need improvements are crucial steps in the marketing automation platform decision-making process.
Next, do your research. Dive deeper into the HubSpot, Marketo, and Pardot platforms listed above by contacting each vendor for more information about each platform in order to fully understand which one would best serve your company's marketing automation needs.
Once you've identified the one or two options that would best serve your needs, schedule a demo and consult customer references who are primary users of the platform, preferably from someone in a similar business as you. Make sure that all core users of the potential platform are included in the demo so any questions or concerns can be addressed before a contract is signed. If you're struggling to make a selection between two or more platforms, request demonstrations of the specific capabilities you're most interested in from each vendor to get an idea of which one would align best with your specific needs.
After you have completed these steps, you will be educated and empowered to move forward with the MarTech platform that best meets your marketing automation needs.
If you lack the MarTech talent you need to best utilize the marketing automation platform you've purchased, contact Mondo today. We'll match you with the high-end, solution-specific MarTech talent you need now. For additional insights on the MarTech industry and how to best navigate your MarTech strategy for 2018, pre-order our 2018 MarTech Guide now.