The Importance of Effective Mobile Marketing Strategies in 2018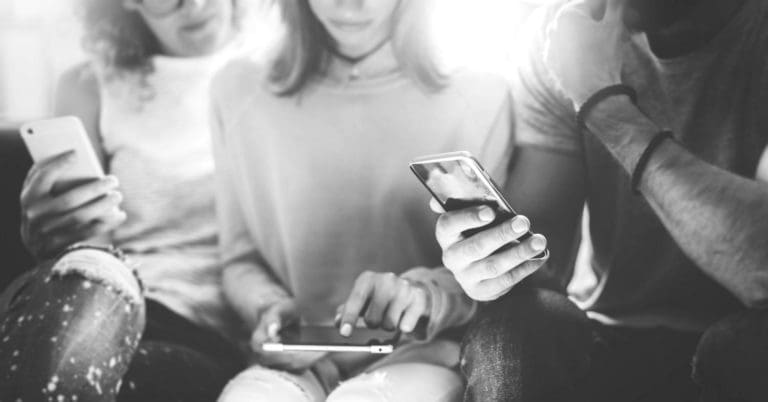 The average American checks their phone every twelve minutes, according to a recent study by Asurion. This should come as no surprise in 2018, the year of artificial intelligence, virtual reality, and automated transportation. With millennials set to become the next largest consumer demographic and their affinity for emerging technology, forward-thinking companies are looking to develop and implement effective mobile marketing strategies to remain competitive and drive revenue.
The Era of Mobile Devices
95 percent of Americans own a cell phone and 77 percent of those mobile devices are smartphones, according to the Pew Research Center. Since consumers can be found most often on their smartphones, your mobile marketing strategies must optimize their digital experience to succeed.
By the year 2020, Ericsson predicts that 70 percent of global content will be viewed on digital devices rather than TVs. Adding fuel to the fire, a recent study by Nielsen shows that people between the ages of 18-24, the most elusive and attractive marketing demographic, watches an average of seven hours and 19 minutes of content each month on their cell phones, laptops, and tablets.
Businesses can expect the number of smartphone users and the amount of time they're spending on these devices to increase as time goes on. If your company wishes to remain successful, you'll want to ensure your marketing team knows the importance of mobile marketing strategies, and which to put in place to expand your audience reach, improve CTRs, and increase conversions.
Important Mobile Marketing Strategies
Today, every business with an online presence is investing in mobile marketing campaigns. However, it's crucial your marketing team is developing strategies focused on providing your audience with a personalized online experience that drives conversions and purchases. Here are a few mobile marketing strategies that can help elevate the results of your current and future mobile campaigns.
Digital Cohesion – An essential part of any effective mobile marketing plan is digital cohesion. Digital cohesion will ensure marketing assets convey a consistent message across any platform or medium, which then helps consumers recognize your products in today's crowded marketplace. A recent Harvard Business Review study found that 73 percent of the 46,000 consumers surveyed said they use multiple channels during their shopping journey. Your mobile marketing strategies won't be as impactful as they could be if there isn't a consistent, overarching sense of your company's brand between logos, company social pages, and interactive graphics. Through digital cohesion, your marketing team can guarantee that your company's brand, image, and goals are represented consistently across marketing platforms and social media channels.
SMS Capabilities – In today's busy marketplace, many businesses realize that a mobile messaging experience can attract more consumers and boost engagement. Companies who integrate SMS-capabilities into their mobile marketing strategies experience a 30 percent increase in on average CTRs, according to Brian Long, CEO & Co-Founder at Attentive. Companies like Facebook, Nordstrom, and Subway have all benefited from adding SMS capabilities to their mobile marketing strategies. Through effective SMS mobile marketing strategies, your content is brought directly to today's consumer on a platform that isn't flooded with competitors like Facebook and Twitter, making it more likely to drive results.
Utilizing Micro-Moments – Coined by Google, a micro-moment is the act of reflexively turning to a mobile device to learn something, do something, discover something, watch something, or buy something. Utilizing these micro-moments can help your company anticipate common searches and needs of your target audience. Your company needs to develop actionable content that addresses the in-the-moment needs of your consumers. This marketing strategy will help increase your search engine ranking as well as improve your audience experience. Utilizing micro-moments creates a personalized experience that gives you access to information that assists your company in delivering your messages to clients exactly when and where your company needs it for optimized results.
With emerging technologies set to continue to disrupt and distort the way everyone around the globe communicates, now is the time to elevate your mobile marketing strategies. If your business needs digital marketing professionals who can help create profitable mobile campaigns, contact Mondo today. We can help match your company with in-demand Tech talent that will develop successful mobile marketing strategies to help your business remain competitive.