Agent of Excellence: Eric Cox & Scott Pano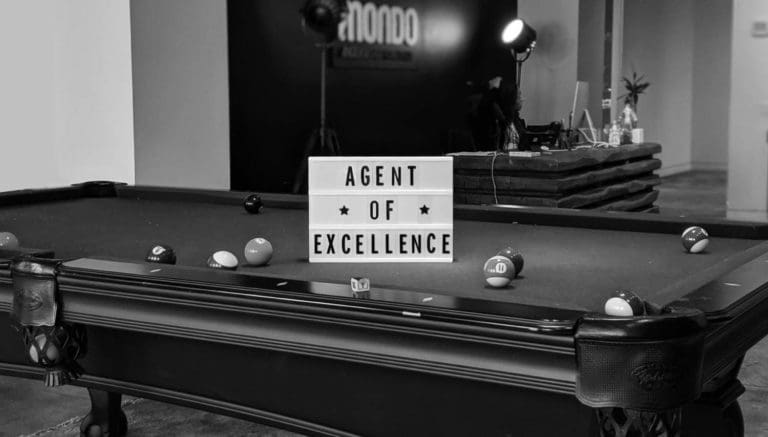 Every month, Mondo highlights an internal employee as the Agent of Excellence. The Agent of Excellence is someone who exemplifies what it means to be an Agent of Change, lives and breathes MAP, drives innovation, and helps shape our Mondo culture. Here's a look at what we learned by sitting down with this month's first dual Agents of Excellence, Eric Cox & Scott Pano of Mondo finance.
Since joining Mondo, both Eric and Scott have dived head first into its culture and became instrumental in helping Mondo's finance team streamline its day-to-day operations. They have been vital players during the company's Addison Group acquisition process, with both of them taking on more responsibilities and making it a stress-free process for the rest of Mondo Nation. By holding themselves, and their team accountable, Eric and Scott have seen continued success throughout their tenure at Mondo.
Check out the following Q&A to learn more about Eric and Scott, their experience working at Mondo, and what they love most about their respective roles.
What makes Mondo stand out compared to your previous employers?
EC – "Well, since graduating college, I had only worked at one other company. For me, the experiences are night and day. There the hard work wasn't truly rewarded; perhaps you'd get a pat on the back here and there but really you were expected to put in a lot of time. Coming here, the culture is all about working hard but teaches you that people always come first. Mondo has shown me that a company can genuinely care for its employees."
SP – "I worked at another company for 8 months before coming to Mondo, so I don't have much to add but I'd say it differs because Mondo is such a faster-paced company. Here you can actually drive change, unlike most companies that are stuck in their ways. If you have an idea or find a new efficient way to do something, everyone will stop to hear you out."
What is your favorite thing about working at Mondo?
SP – "I think for me it's the ability to always learn new things at such a fast-paced company. I love that there's always room for growth, and the culture!"
EC – "I would say my favorite thing about working at Mondo is that if you put in the effort, the work, and the time, it will never go unnoticed. You will always reap the rewards of your work, and I think that's all you can really ask for from a company or your career."
Here's how Eric & Scott described the Boston office: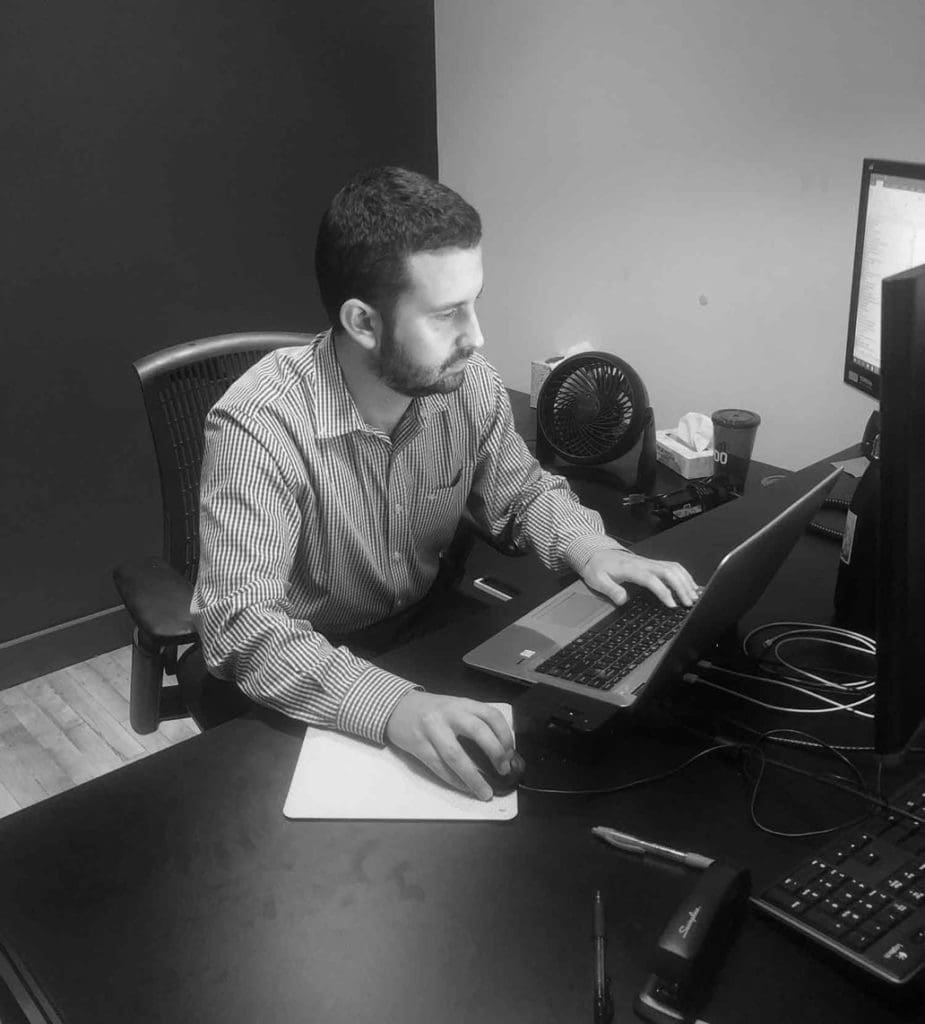 How has Mondo helped you become the professional you are today?
EC – "I'll speak a little bit for both of us, we both started at Mondo when we were still pretty new in our careers. Mondo has helped us grow professionally by providing the opportunity to learn the ins and outs of corporate-financing, what it means to be accountable, and what it means to be a part of a company. Mondo has provided a lot of professional opportunities that other companies wouldn't."
SP – "Yeah, I'd say that Mondo has provided me with the challenges that have helped my career grow. The company has let me move around within the finance department and learn the ins and outs of each role on our team. At Mondo, I'm able to learn about every facet of finance and accounting." 
EC – "I'll add here, at a more general level, Mondo has really taught me the importance of accountability and how that plays out in the growth of any profession. That's something that I wasn't really aware of until I came to Mondo."
Based on your experience and time at Mondo what advice would you give to new employees just joining one of Mondo?
SP:
Come in with an open mind.
Try to hit the ground running.
Know your work will be rewarded.
EC:
Know success isn't made overnight.
Trust the process.
Don't let your first month discourage you.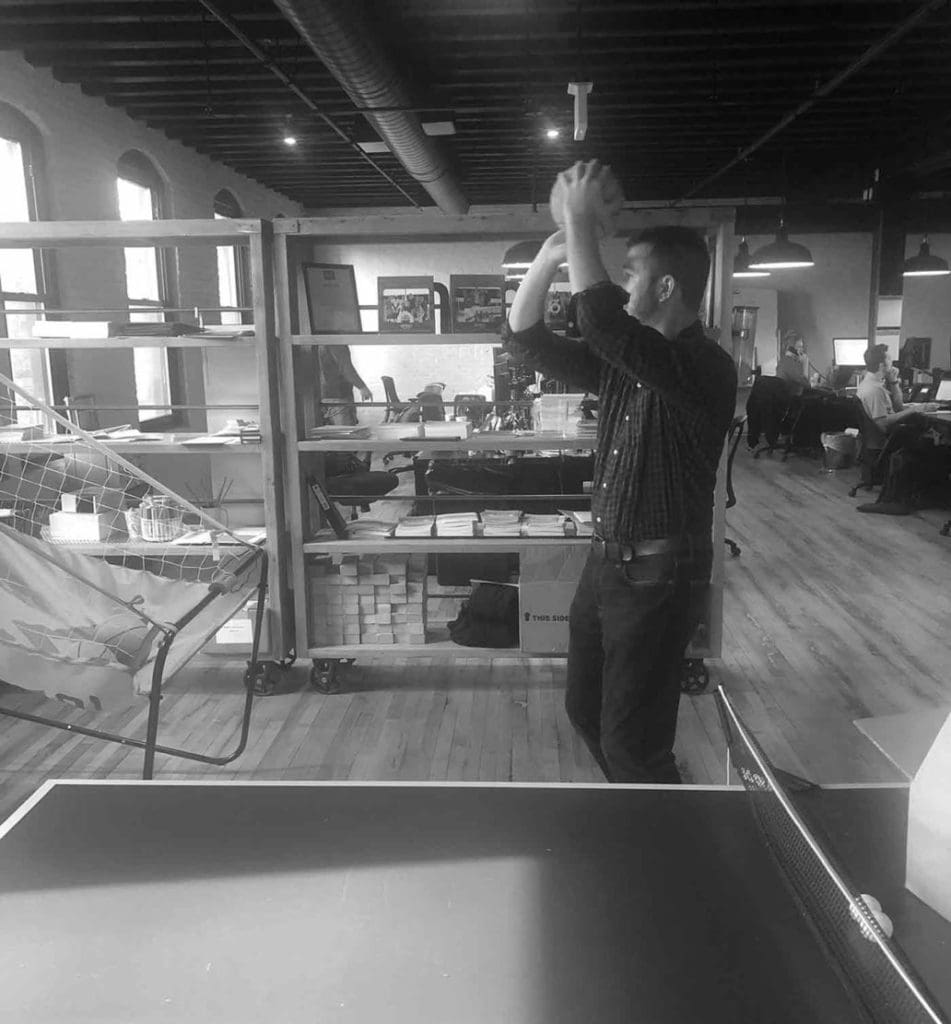 How has working at Mondo impacted your personal life?
SP – "I've met a few of my life-long friends at Mondo, that I feel like no matter what, I'll always be friends with these people. The people I've met here are truly some of the greatest people I know and some of the best friends I have that'll be friends with for the rest of my life."
EC – "Compared to my last job Mondo has A) allowed me to enjoy and have a lot more work-life balance and B),like Scott pointed out I've made friends for life. Mondo has made me feel good about what putting in hard work and accountability does at work and outside of the office, which I didn't feel at my previous job."
Here's what MAP means to Scott & Eric:
EC – "MAP [Mondo's Core Values] to me means you have the mentality, accountability, and process. Mentality means coming into work, liking what you do, and knowing that if you put in the work the results will always follow. Accountability, is the most applicable one to us in finance, and is something we've been teaching at Mondo for years. People make mistakes, so all you can do is own them and learn from them. Then process is following the right things to do and trusting that others will do their part, and the pieces will all come together and work out."
SP – "So for me, mentality is to put your head down, work as hard as you can, and let your work speak for itself and people will recognize it. Accountability, is all about holding yourself accountable as well as everyone around you. It's all about learning from your mistakes. Lastly for process, all you need is to trust the process; believe in the company; believe in Stephanie's vision and contribute in every way you can."
What does being an Agent of Excellence mean to you?
EC – "Being named the Agent of Excellence means a lot. Mondo has some of the most talented people that i've ever worked with. There are just so many motivated people here, who have accomplished so much, so to be awarded this title is just a huge compliment. This award is proof that even at a sales-driven company like Mondo, our back-end work is still noticed."
SP – "So I don't want to completely reiterate what Eric just said but it does mean a lot to me,despite the fact that not everyone can always see our work first-hand, that it's still being noticed. So many people have messaged me, pinged me, came up to me with their congratulations so that has really solidified that everyone appreciates us and sees our efforts."
Scott & Eric have clearly found success by being champions of Mondo's core values and its people-centric culture. Accountability in particular seems to be a tool that has helped both of them become valuable assets for the business. Both Eric and Scott are proof that when you put your people first, your business will always succeed.
Congrats to Eric and Scott on being named this month's Agents of Excellence! They have worked hard and earned this recognition. Check back next month to learn more about our amazing Mondo Nation culture and the invaluable employees that make us who we are.