Agent of Excellence: Mark Kindy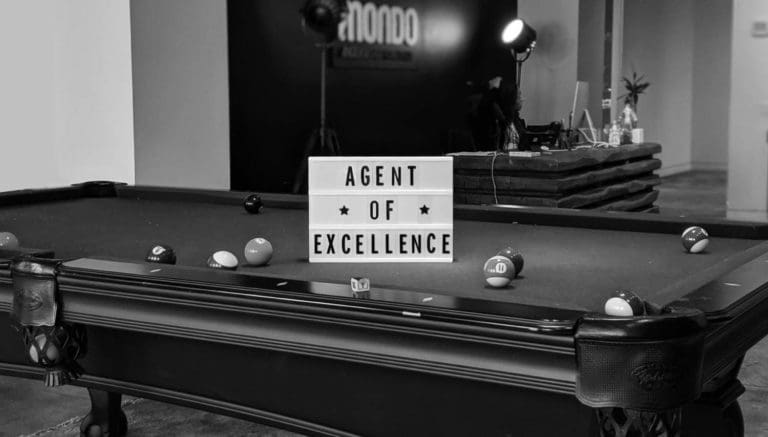 Every month, Mondo highlights an internal employee as the Agent of Excellence. The Agent of Excellence is someone who exemplifies what it means to be an Agent of Change, lives and breathes MAP, drives innovation, and helps shape our Mondo culture. Here's a look at what we learned by sitting down with this month's Agent of Excellence, Mark Kindy.
Check out the following Q&A to learn more about Mark, what motivates him, and what he loves most about working at Mondo.
How has Mondo helped you become the professional you are today?
"I know when I started off at Mondo, I was still pretty junior in terms of work experience overall; Mondo really showed me how to hold myself accountable on a day-to-day basis. I've learned that what business comes down to is facts, making things happen, and the importance in building the relationships surrounding that."
What makes Mondo stand out compared to your previous employers?
"There are two things that make Mondo differ. First is that there's a completely different tone once you walk into Mondo. Everyone is extremely positive and wants to help one another. Second, everyone here is very real about what's going on, no matter if it's positive or negative, and that's not something I had experienced previously."
Based on your experience in a sales roles what advice would you give to new employees just joining Mondo?
"I think my advice would be to make sure that you're making the most of every day and that you're working as smart as you are hard. Beyond that, realize that it all comes down to making sure you're asking for help when you need it and believe in what you're doing."
"Mark's stats speak for themselves — He was placed in the top 10 recruiters of Mondo nation and already has two promotions under his belt! Yet, his real contribution is so much more than what can be measured by numbers. Mark is an idea generator, a natural leader, a mentor, and a team player who's willing to go above and beyond, and do whatever is necessary for the success of our office and our organization as a whole."

– Jasmine Yom, Recruiting Manager
Using three adjectives, how would you describe the culture at your office?
"Wacky, determined, and energetic!"
After almost 2 years, what keeps you motivated every day at Mondo?
"It's definitely 100 percent my team. They're the best folks to work with and the reason I love coming into work everyday; we are always playing around but also getting a lot done at the same time. No matter what we are always there for each other, and we try to make our office a place where we can be ourselves and enjoy doing what we do best."
Define what MAP means to you.
"What MAP means to me is that every time I come into the office I am putting my best foot forward. MAP helps you demonstrate and represent the Mondo brand. Ultimately it comes down to the fundamentals of what we know works."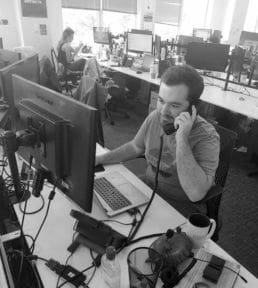 Why Mondo DC loves working with Mark:
"Mark exemplifies MAP every day." – Kaylyn G, Recruiting Team Lead
"He knows what he's talking about & it helps us build credibility, especially with new clients!" – Katie B, Market Director
"Mark has done an amazing job as my mentor, he does everything to help me push to be the best I can be," Ali M, Tech Recruiter & Mark's Mentee
What does being an Agent of Excellence mean to you?
"Receiving this was a bit overwhelming in many ways, especially when there are so many incredible people here at Mondo. I would say it means I am on the right path and I have the support of everyone at Mondo. If you're an Agent of Excellence, you go above and beyond, even outside of your comfort zone to make the company successful."
Mark has clearly found success by fully immersing himself in Mondo's people-centric culture and is always looking for new ways to help the company succeed. Accountability, perseverance, and teamwork seem to be his greatest tools and what has guided Mark throughout his time with us. Mark continues to be living proof that staffing isn't just a job for us but our passion.
Congrats to Mark on being named the Agent of Excellence! It's clearly well-deserved. Check back next month to learn more about our amazing Mondo Nation culture and the invaluable employees that make us who we are.