Agent of Excellence: Mary Schadler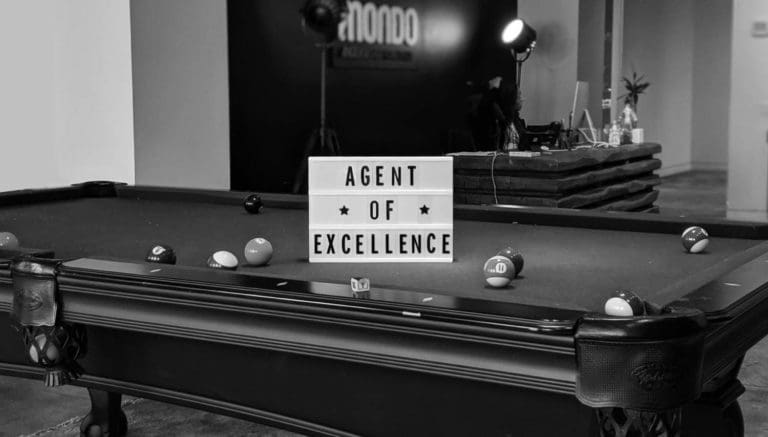 Every month, Mondo highlights an internal employee as the Agent of Excellence. The Agent of Excellence is someone who exemplifies what it means to be an Agent of Change, lives and breathes MAP, drives innovation, and helps shape our Mondo culture. Here's a look at what we learned by sitting down with this month's Agent of Excellence, Mary Schadler.
Mary's journey at Mondo started almost three years ago, as an entry-level Technical Recruiter. She quickly realized her work ethic and efficiency went hand in hand with Mondo's. By holding herself, and her team accountable, Mary has been able to have continued success. Check out the following Q&A to learn more about Mary, her experience, and what she values most about working at Mondo.
How Mondo compares to Mary's previous employers?
"I was at another staffing firm for around two years. I was successful there, I consistently closed deals but the urgency just wasn't there. If I could take everything I learned at Mondo and apply it to my old position, I'd have been able to close so many more deals. The efficiency around recruiting that Mondo has just wasn't there at previous jobs."
What keeps Mary motivated every day?
"Honestly, I'd have to say my team."
"I think we have built such a great culture. Even though I am-money motivated and love finding success through closing my own deals, nothing makes me happier than seeing my team members improve and grow. The way our culture is set up, we all love each other, and they definitely are the ones who help me get out of bed when I'm not in a good headspace."
Mary's thoughts on the culture in Chicago
Fun
Accountable
Resilient
"Mary has been with Chicago since August 2016 and has absolutely crushed every goal put in front of her. She is at an all-time high when it comes to revenue, and has gotten there while also managing Chicago TRs! She shows up with MAP every second of every day, and strives for excellence not only with her team, but also herself.  Thank you for all you do Mary, you are always the first to step up and get stuff done. I know Chicago is not the only place thankful to have you on our side!!" 

Mondo's VP of Strategic Partnerships, Monika Dowal
Mary's favorite thing about working at Mondo?
"Besides the people, I'd have to say my favorite thing is the opportunity. I've never known a company, like Mondo, where young people can become leaders, which has been a cool way to continue to challenge everyone here to do better. Though I came from another staffing firm, there just weren't the same opportunities as there are here."
Here's what MAP means to Mary
Holding herself accountable
Making sure her team is accountable
Always going above and beyond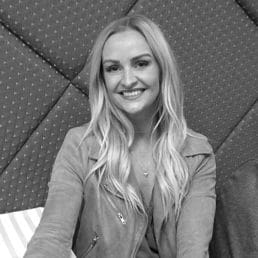 How has Mondo helped you become the professional you are today?
"Mondo has given me confidence and a voice that I haven't had before. Again, I feel like I am always challenged and I think this has allowed me to really grow as a manager and a leader at Mondo… Nothing makes me more nervous than having to speak on Manager calls or being highlighted, I personally don't like being the center of attention, but because I've grown so much with the company, I have more confidence to speak up and get out of my comfort zone."
How has working at Mondo impacted your personal life?
"I work from home now, so I feel like the fact that Mondo allowed for that, and continued to let me manage a team, is something that I think is really incredible. I was able to move back to North Carolina, almost a year and a half ago, and I didn't want to start over. Mondo believed in me enough to allow me to continue to manage a team from home. In terms of work-life balance, I mean, I get to work from home!"
Based on your experience as an AD, what advice would you give to new employees just joining the Sales team at Mondo?
"Stick with the process and don't take it personally."
What does being an Agent of Excellence mean to you?
"Honestly, it was such a surprise, and I wasn't expecting it. Receiving this makes me feel valued and lets me know that none of my hard work has gone unnoticed, and that just feels good. I was actually in Chicago when it was announced, so it was fun being there for that, it was great for me."
Mary has clearly found success by diving head-first into Mondo's people-centric culture and taking on our core value of accountability for her team, as well as holding herself accountable for every task or challenge put in front of her. Accountability, resilience, and teamwork seem to be Mary's greatest tools and have guided her throughout these past few years with us. Mary continues to be living proof that as long as our employees are the best of the best, we will always succeed.
Congrats to Mary on being named the Agent of Excellence! It's clearly well-deserved. Check back next month to learn more about our amazing Mondo Nation culture and the invaluable employees that make us who we are.