Working With Generation Z: How to Recruit College Grads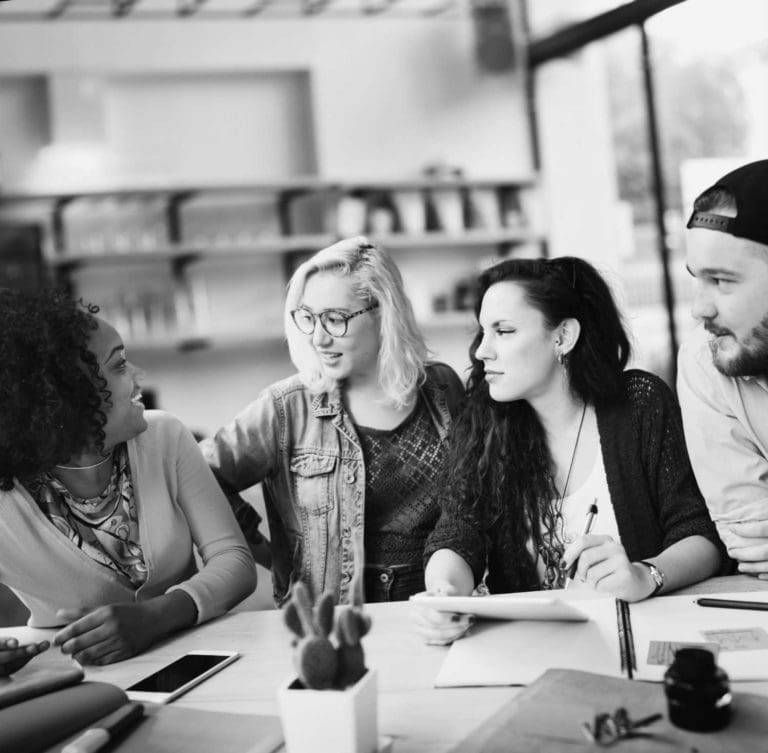 A recent Yello survey revealed that of the 700 participating graduating students, 20 percent already had post-graduation jobs lined up. It's clear companies are uncovering the value in onboarding Generation Z(Gen Z) talent, with Tech giants like Amazon, IBM, and Oracle starting to invest in hiring from the class of 2019. For your business to remain competitive you'll need to follow suit and find out how to recruit college grads successfully.
Why Generation Z?
Simply put, as the Tech professionals from older generations reach retirement age, it will be crucial for your business to attract and retain this new population of talent. However, you're more likely to invest in this demographic once you learn that 98 percent of those from Gen Z who took a Dell Technologies survey claimed they were using technology as a part of their everyday formal education, unlike their predecessors who didn't possess the same access to this technology. Looking for better digital transformation initiatives? 73 percent of the same participants rated their Tech literacy above good or excellent.
According to the Pew Research Center, 95 percent of Americans own cell phones, which is why businesses outside of the Tech realm are discovering the importance of mobile marketing strategies. The Center for Generational Kinetics recently reported that out of all of the Gen Zs with cell phones, 95 percent of those devices are smartphones. These are the people who live, breathe, and sleep all things mobile. Which ultimately means these are the Tech and Marketing professionals who will know the latest tech tools and solutions to launch effective mobile and digital campaigns.
Practical Steps to Recruit College Grads:
With their affinity for technology, it only makes sense that your business would want to start strategizing on how to recruit college grads. If your company isn't sure where or how to start, consider implementing these practical tips to help you net the Gen Z talent you'll need:
Educate, Don't Sell
Campus Recruitment Manager at Addison Group, Katie Kochmond, told Entrepreneur that she's realized college students and recent grads engage better when recruiters educate them on a company's brand and mission, rather than selling the business to them. Kochmond went on to say, "This allows them to come to the conclusion if it is the best fit for them on their own." If you want to recruit college grads your business will need to allow these recent grads to shadow employees, be transparent about your work culture, and clearly emphasize that your company can help them achieve both their professional and personal goals.
Utilize Social Media
Today, 95 percent of Gen Z's cell phones are smartphones, which means you'll need to meet your potential employees where they spend most of their time. To successfully recruit in-demand talent from this demographic your company will need to promote your brand and culture across your social networks to catch the eye of the college grads you're looking to hire. Regularly updating your company's Twitter, Instagram, and even YouTube is a great way to show this group why they'd want to join your workforce and also highlight the open positions they'd be interested in filling.
Enhance Your Work Experience
If you know how to educate rather than sell and properly network across your social channels you will improve your business' ability to attract and retain Gen Z talent. Another way to recruit college grads is to enhance your overall work experience. Unlike baby boomers, this generation cares more about work-life balance. Creating a better employee experience can be done by changing PTO policies, offering better benefits, and respecting those who take time off, and adopting a system that trains teams not to communicate with co-workers during their days off. You'll see job satisfaction rates improve amongst current employees and attract the Tech savvy college grads you're looking to onboard.
With emerging tech continually evolving, your business will want to recruit from this group of self-starters, who are currently still being shaped by things previous generations didn't experience until much later, like, social media, mobile marketing, and pressing international issues. If your business is looking to recruit upcoming, in-demand college grads, contact Mondo today. Our dedicated recruiters can connect your business with the talented Gen Z professionals who will help ensure the future success of your company.