How to Recruit Data Scientists Successfully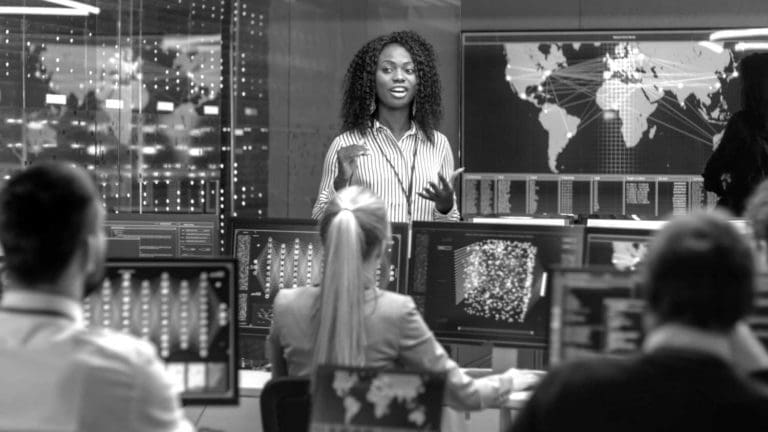 Industry experts estimate that 2.3 trillion gigabytes of big data is created each day and a recent IBM study found we've generated 90 percent of the world's collective data in the last two years alone. In our data-centric world, this means your business will have to store, analyze, and utilize even more data to come. However, a recent McKinsey & Company study predicts there will be as many as 250,000 vacant data scientist roles in less than a decade, which is why now is the time to secure this in-demand talent. Forward-thinking companies like yours must adapt hiring strategies to recruit Data Scientists who can analyze big data, provide enhanced insights, and assist your business outperform your competitors.
The Most In-Demand Role Of 2018
Since 2012, the demand for Data Scientists in the United States has increased by 650 percent according to a LinkedIn Workforce Report. With businesses across various sectors already utilizing big data analytics (BDA) to help improve processes and operations, and the Association for Packaging and Processing Technologies predicting every industry will utilize BDA to receive faster data collection, it's safe to assume demand for this role will continue to grow.
Companies that successfully recruit Data Scientists and then adapt data-driven practices were five percent more profitable than their competition, based on recent findings by MIT researchers. Besides helping your business stay successful in today's busy marketplace, Data Scientists are in-demand because they are vital for companies looking to transition into the new digitalized industrial revolution, also referred to as Industry 4.0, which is set to create new data convergence and industry stability.
Without this role, your company's mass stores of data decrease in value and crucial data-driven analytics are lost. Ask yourself what good the data will be if you have no way of deciphering it? By 2021, Cisco, a networking hardware company, estimates that data stored in data centers will quintuple, to 1.3 zettabytes per month. With many industry experts expecting the amount of data created and the demand for Data Scientists to increase in the next few years, it's crucial that your company secure the professionals needed for this role now before access to qualified talent becomes even more limited.
Strategies to Recruit Data Scientist:
By 2020, experts predict there will be 700,000 data scientist positions available. To prepare for the future and set your business up for success, here are a few strategies your company can implement to successfully recruit Data Scientists today:
Offer Competitive Salaries – First and foremost, remember that companies like yours are also looking to hire for this in-demand role, meaning many will end up hoping to recruit the same talent. One way your business can stand out and attract highly-qualified professionals is by offering competitive salaries. Take advantage of resources like our 2018 Salary Guide, which provides exclusive insights on the average salary range for Data Scientists. The data found in this Guide will help you identify and provide competitive salary offers to the data science talent you're looking to hire.
Focus On Work/Life Balance – Mondo's CEO, Tim Johnson, shared various studies that revealed when companies prioritize work-life balance, it increases employee engagement and helps drive innovation. When looking to recruit Data Scientists who can help analyze your data, be sure to emphasize your focus on creating a better work-life balance for the Tech talent that joins. Even before onboarding for this in-demand role, your company should show potential hires that you view your employees as valuable assets, and not just as numbers. Expanding employee benefits to include work-from-home options, unlimited PTO, and more flexible scheduling will improve your brand's appeal and highlight what your business can offer in-demand Tech talent that competitors can't.
Promote Career Growth – When looking to recruit Data scientists, one strategy your business should consider is promoting career mobility. Be sure to explain to candidates how your company rewards tenure and employees who invest in the business. Promoting career mobility, as early as the job-posting or interview stages, will attract talent seeking to grow with a company, while investing in your employees' careers will increase retention rates and create a culture where your professionals motivate one another to do their best, each becoming champions of your business's success. Show potential candidates you see the importance of taking the time to build a meaningful relationship with your employees and that the role they're considering isn't stagnant but one with many professional opportunities down the road.
The demand for Data Scientists is set to increase by as much as 28 percent in the next two years, which means now is the time to secure the Tech talent you need. If your company is looking for Tech professionals who can assist in getting the most out of your data and applying the latest innovative techniques, contact Mondo today. The Data Scientists found in our exclusive network have the expertise needed to identify hidden insights and trends within your big data to help develop new strategies that will positively impact your business's bottom-line.