How To Successfully Recruit Mobile Marketing Talent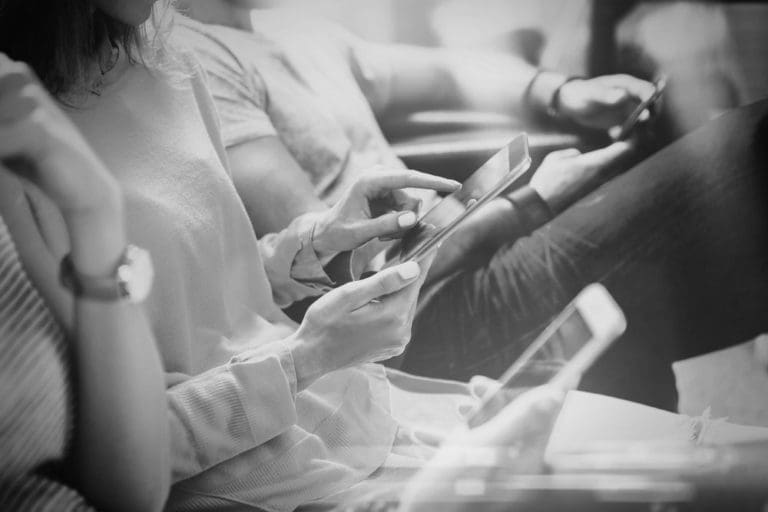 Did you know 7 out of 10 people reported to Asurion that they sleep with their smartphones within arm's reach; The mobile insurance company broke that number down even further, revealing, that for millennials this jumps to 88 percent, 76 percent for Gen Xers, and 48 percent for baby boomers. It's clear your company can reach your consumers via their cell phones and other mobile devices. So if you're looking to maximize your brand exposure and expand your audience reach your enterprise will need to learn how to successfully recruit mobile marketing talent.
The Magic of Mobile Marketing
Of course, you know how insanely popular shopping sites like eBay and Amazon are but did you know smartphones are replacing computers as the top eCommerce traffic source? Well, Forbes recently reported that 60 percent of eCommerce visits start on mobile devices. You will need to find experienced mobile marketing talent to ensure you can effortlessly direct your customers from your products and services to the end of the customer journey.
By 2020, experts at Ericsson expect that more than 65 percent of global content will be viewed on digital devices rather than TVs. Adding fuel to the fire, a Nielsen study concluded that people between the ages of 18-24, watch an average of seven hours and 19 minutes of video content each month on mobile devices.
Recent reports show that SMS campaigns have seen open rates as high as 98 percent versus the 20 percent average of email-based campaigns. Your Hiring Managers need to find professionals who understand the magic of mobile marketing and know how to get the maximum ROI from each of your company's mobile marketing campaigns.
Tips to Recruit Mobile Marketing Talent
With CTIA reporting the average response time to an email is 90 minutes versus the 90 seconds it takes to reply to a text message, and the Radicati Group uncovering that 49.7 percent of emails are classified as spam, there's no doubt that your business will want to learn how to successfully recruit mobile marketing talent. Here are a few effective steps your enterprise can adapt to recruit mobile marketing professionals:
Consider Millennials
Unlike previous generations, millennials were born when technologies such as email, smartphones, and WiFi were emerging and disrupting global communications. These are the professionals you want to build your marketing team with because they have the experience and first-hand knowledge to help you create successful mobile marketing campaigns. On top of this, you will want to recruit millennials because they can help you learn everything you need to know about marketing to their demographic, which is now the largest working generation.
Use Your Network
When looking to recruit mobile marketing talent companies like yours should tap into your professional networks. On average, candidates referred to a position by someone in their network are 46 percent more likely to accept an offer according to a LinkedIn study. Get your current employees to help out by creating an engaging referral program that helps you secure the talent you need and enhances your company's productivity and overall culture. When you use your network you can uncover both active and passive marketing talent.
Partner With an Agency
Even if your business is confident you know how to recruit mobile marketing talent, there are several benefits of partnering with a staffing agency. Staffing agencies, like Mondo, can help you find the experts needed to succeed when you don't have the time or resources to do so yourself. Our average time-to-fill rates of 3 to 5 days for contract-based positions and 5 to 10 days for full-time roles can provide you with the mobile marketing experts you need as soon as you need them. Working with an agency allows you to continue doing what you do best, while still securing the mobile marketers you are looking for.
Mobile marketing doesn't seem to be going anywhere anytime soon, so make sure your enterprise knows how to recruit the marketing talent that can help your business attract and retain new consumers, while also positively impacting your bottom line. If your company is looking to recruit mobile marketing talent, contact Mondo today. Our specialized recruiters can help you find the professionals that can create and deploy mobile marketing strategies and campaigns successfully to produce the results you need.