4 Steps to Data Literacy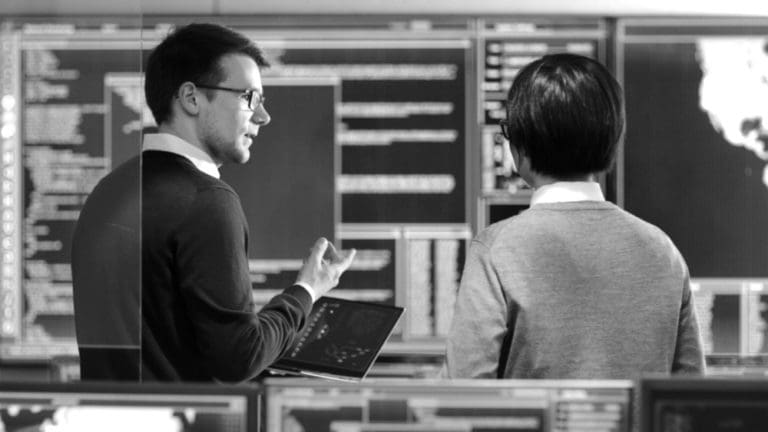 Only 24 percent of the 11,000 business leaders and their full-time workers surveyed by Qlik, A US-based data firm, said they feel competent when handling data. Meanwhile, a recent U.S. Data Literacy Survey revealed that only 33 percent of the employees who participated were confident about their data literacy skills.
Data literacy is a crucial skill for any business looking to compete in today's data-driven world. If your company is looking to enhance your security, increase efficiency, and prepare for the future, you'll want to make sure you have the tools and strategies needed to ensure your employees are data literate.
Benefits of Data Literacy
It's clear that many companies are missing out on the various benefits of data literacy. Research from the US Computer Emergency Response Team (US-CERT) found that employees are responsible for 40 percent of all security breaches. When your employees possess data literacy, they will know how to handle data appropriately. When your professionals understand the importance of your business data, you're indirectly fortifying your security. With this new knowledge, there will be fewer chances of data breaches and security risks.
Businesses can't develop a streamlined system if only a few employees can comprehend what your data means. When your Tech talent has a better understanding of your business data, you will likely notice a shift in your company's efficiency. Employees will be less likely to rely on Data Scientists to explain general data insights. The more your professionals know about the information they're using is directly connected to how autonomous and efficient they can work.
How to Reach Data Literacy
Now is the time to develop and implement practical strategies that help both your Tech and non-tech talent achieve data literacy. Here are four steps your business can take to help your employees reach data literacy:
It's clear companies today need to elevate data literacy throughout their organizations. If your business is looking to expand your data management team, contact Mondo today. The Data Scientists, Business Analysts, and Data Architects in our network have the experience and knowledge to help assist your business in obtaining and improving your data literacy, while also elevating the actionable insights found through enhanced big data analysis.