3 Reasons Tech Companies Need to Hire a Chief Diversity Officer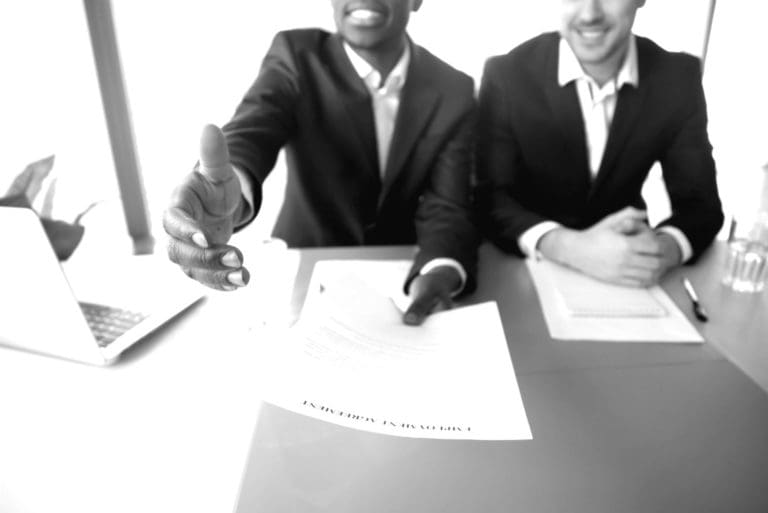 Tech giants like Google, Pinterest, and Uber, are viewing diversity and inclusion as more than PR-friendly initiatives but as tools that will lead to higher revenue, increased productivity and better innovations. Despite the fact that the Tech industry is known for being primarily male-dominated, more forward-thinking companies are in fact following these Tech giants by looking to hire a Chief Diversity Officer to assist in prioritizing diversity and inclusion among their employees. What exactly is a CDO? Find out and learn why your Tech-based business needs one now.
What is a Chief Diversity Officer?
The Chief Diversity Officer is responsible for an increase in diversity and inclusion. This role oversees your company-wide diversity training to curate a work culture where all employees can be productive, respected, and feel safe in their work environments. At your company CDOs play a significant role in re-evaluating the hiring process by ensuring HR considers candidates from a variety of sources with varying backgrounds.
It's normal if revitalizing your internal culture induces stress, yet it's crucial to remember that a CDO's long-term goal is to create diversity initiatives that take from both your core business needs along with the well-being and inclusiveness of each employee.
The Chief Diversity Officer Trend in Tech
Silicon Valley companies like Apple, Google, Microsoft, and Facebook have had CDOs since 2016. The reason these industry-leading companies hired Chief Diversity Officers is because they've found that their previous lack of diversity led to a stall in creative innovations and a static trend in revenue. A recent survey by McKinsey & Company found that diverse companies not only outperformed competitors but experienced 15 percent more profitability.
In 2017, Uber went through a public relations and social crisis when former Uber Engineer, released statements regarding an inappropriate work environment for female employees during her time with the company. Since then the transportation-app announced Bo Young Lee, former global diversity and inclusion leader of the insurance company Marsh LLC, as their first Chief Diversity Officer. This C-level leader will be responsible for crafting a new work culture where all employees' voices are heard and validated despite race or gender, thus allowing them to focus on what matters: their work.
Tech companies are starting to realize that hiring women and underrepresented minorities have benefits that reach beyond a socially-appropriate PR effort. By doing so, companies can increase revenue, improve retention rates, and boost productivity from both tenured and new employees. When you hire a Chief Diversity Officer, they will assist your company in building more efficient teams, creating more inclusive products and cultivating creative workspaces that promote continual innovations.
Why You Need to Hire a Chief Diversity Officer
Tech businesses can gain valuable insight from the experiences of companies like Uber. Diversifying your staff will produce an inclusive culture that inspires and encourages employees to do their best work each day without the threat of discrimination or harassment. In line with that here are just a few more of the business benefits hiring a Chief Diversity Officer could bring your company:
Boost Revenue – One of the major priorities a CDO will take on is diversifying your company's staff. A staff with men and women from a variety of ethnic, economic and social backgrounds provides different perspectives on the problems you help solve through the products and services you offer. Which will make your products and services appeal to a broader consumer base, helping your business increase its revenue and connect with various audiences you weren't able to before.
Improve Retention – Once you hire a CDO, their responsibility is to establish a safe and harassment-free work environment for all, regardless of gender, race or age. Creating this safe space will promote professional and personal growth, skill development and a sense of unity among employees. Your underrepresented employees won't look for opportunities elsewhere if they feel they work for a company that respects them and provides them with opportunities for upward mobility and security based on skill.
Increase Productivity – A Chief Diversity Officer would also make sure that your company is not following the mirror method when it comes to the hiring process. A diverse group of employees will lead to an increase in productivity. Which results from an increase of ideas from people with varying life experiences. The more diverse ideas you start with, the more likely you are to generate varying solutions resulting in more successful products.
Though, filling the role of Chief Diversity Officer is a step towards an improved workplace culture, globally appealing innovations and increased productivity, creating a more inclusive work culture is an initiative that must be taken on by the entire company to be successful.
If your company is looking to prioritize diversity and hire a Chief Diversity Officer, contact Mondo today. We have an exclusive network, filled with high-end Tech talent with diverse experience you need to boost productivity and drive innovation.