Avoid The Axe: 3 Tips To Improve Tech Job Security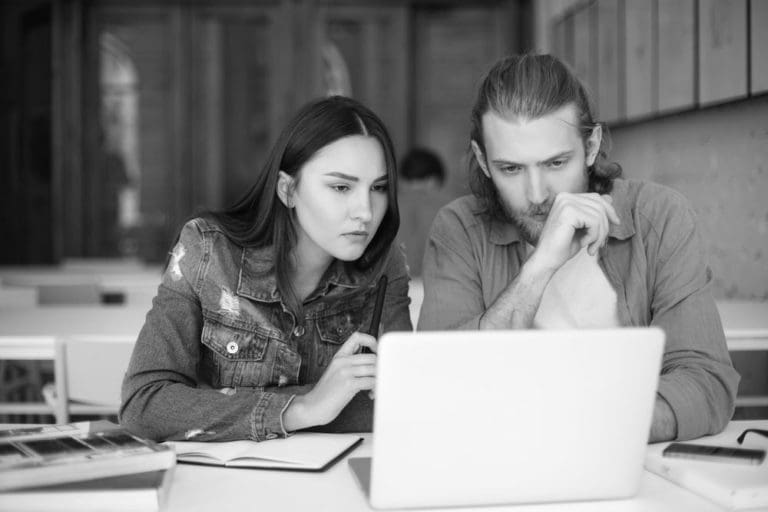 Were you recently hit with a bad performance review? If you made a mistake, were bumped from a project, or even recently disagreed with your boss, here are some tips that can help improve your Tech job security before you give up and start the search for a brand new role.
3 Ways to Improve Tech Job Security
CNET reports that businesses end up paying up to $15,000 when replacing employees with a specialized skill set, meaning companies like the one you work for aren't looking to replace Tech talent regularly. Which is why it's important to recognize the tell-tale signs of decreasing job security early on and to quickly implement these strategies to improve your performance and Tech job security:
Improve Communication
As soon as you realize you've been left out of an important meeting, are receiving fewer projects, or your manager has discovered your coding error, you'll want to open up and improve the communication between you and management. Start asking for direct feedback and showing that you are actively working towards improving the situation. Enhancing the communication between you and your direct manager and requesting feedback will mean putting your boss on the spot at times, but if you don't take the constructive, honest criticism personally, you may save your job and have better security within your role.
Sell Yourself
They've hired you before, so a great way to improve your Tech job security is reminding your boss of why they brought you on in the first place. Take the time to learn how to resell yourself, highlighting what you've accomplished so far, the in-demand skills you possess and the reasons you are an asset to the team and the company as a whole. Selling yourself shows that you're still interested in the position and will remind management of the skills, qualifications, and tangible elements you bring to the table.
Work Smarter
Even when you're looking to strengthen your Tech job security the number of hours you work may not yield the results you want. Instead of working longer hours to prove your dedication, you'll need to learn how to work smarter. Working smarter will require you to envision each project from start to finish and map out needs, potential problem areas, and the required timelines. Thinking strategically will show your manager you recognize the importance of thinking things through and that you're able to not only do the work but also develop the necessary strategies.
Finding Security After the Axe
Sometimes asking for direct feedback, strategic thinking, and selling yourself aren't enough. If you're a Tech professional who has had to part ways with your previous employer, here are a few tips to help you find your next job and gain better Tech job security in the future:
Expand Your Network: Even in the Tech world, it's not always about what you know but who you know. You'll need to brush up on your soft skills and expand your network. The key isn't to network with the same people but to diversify your network, learn to build genuine connections, and prioritize networking events by attending those that open you to new and challenging opportunities that can help you connect with a company looking to hire someone with your specific skill set.
Reflect on Your Career: Before you jump back into the candidate pool and start interviewing for possible positions you should consider taking a moment to reflect on your previous role. This reflection is critical because it can give you better insight into what went wrong, and also help you discover what you do and don't want in your next role. Reflecting on this negative experience can help ensure your next role is a positive one that offers improved job security and better fits your skills and needs.
Partner With a Staffing Agency: Have you reflected on your future and expanded your network but still aren't finding the position you're looking for or the offers that have the Tech job security you need? Consider partnering with a staffing agency. Staffing agencies, like Mondo, can help connect you with high-end employers of well-known brands that can offer you better job security than your previous position. Our average time-to-fill rates of 3 to 5 days for contract-based positions and 5 to 10 days for full-time roles can help you find the Tech role you're looking for as soon as you need it.
Regardless of your situation with your current employer, it's never too late to implement these strategies to improve your Tech job security. But before doing so, be sure you're ready to receive constructive criticism and change the way you work to gain more security in your role. Looking for your next challenging Tech opportunity that will be a better fit and provide enhanced job security? Contact Mondo today. Our dedicated Tech recruiters can help you find a position that enables you to grow professionally and personally, while providing improved job security.