3 Steps to Creating a Successful Video Marketing Strategy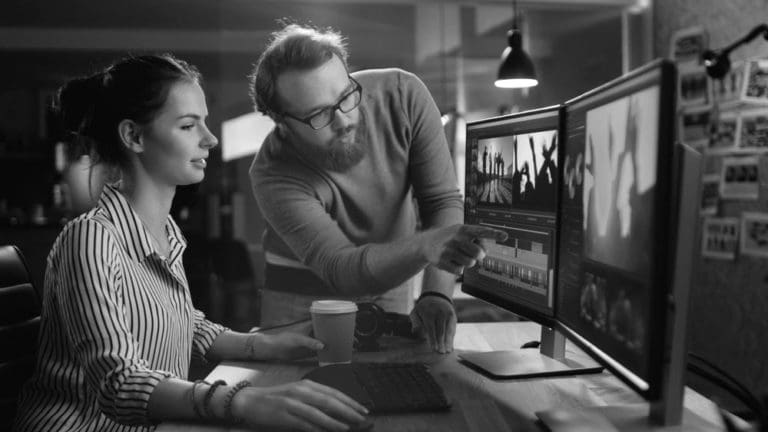 According to exclusive data sourced from our 2019 Creative & Digital Marketing Trends Guide, video marketing was ranked as a number one priority by 76 percent of the participating digital marketing decision-makers. Enhancing your company's video marketing strategy is crucial as it's rapidly becoming the determining factor that distinguishes your brand from your competition's.
The Importance of Video Marketing
The results from a recent HubSpot survey shows why video marketing is so important, as 54 percent of the study's consumers reporting that they want to see more video content from the brands they support. Still not seeing the importance in improving your current video marketing strategy? Well, the respondents from an Animoto study listed video as their favorite form of content. Meaning your company can't afford not to elevate and invest in your current strategy, because failing to do so will make consumers associate your brand with outdated trends and opt for a competitor's products marketed with more engaging video content.
Your video marketing strategy is crucial to prioritize now because it's the tool that will help your business give your clients and customers the content they want. On top of that, websites are 53x more likely to appear on page one of Google's highly-coveted search results when they're embedded with video content as this is a key element Google's algorithm evaluates websites on. Prioritizing the improvement of your current strategy will expand your audience reach and contribute toward improving your SEO efforts and rankings.
Steps to a Successful Video Marketing Strategy
It's clear that your business must improve its current video marketing strategy to ensure your continued success by reaching your audience through today's most popular media form AKA video content. Here we list three easy-to-adopt strategies that can help your company create an effective, practical, and successful video marketing strategy:
Hire Videography Consultants
If you've gotten this far, you should know your video marketing strategy isn't just a complement to your digital strategy but a critical, if not primary component. Connecting with and hiring videography consultants is a great way to ensure top quality in any of your one-off video needs plus a great way to improve your current strategy. Why? These are the professionals who will have the experience needed and will be up-to-date on the latest video trends and techniques to help enhance your engagement rates, audience targeting, and brand awareness.
Optimize Videos For Voice Search
Optimizing your video content for voice search will enhance your SEO results and help your audience find your content faster. Plus, more than 15 percent of the decision-makers who helped inform our 2019 Creative & Digital Marketing Trends Guide already have or plan to optimize their sites for voice search. You will need to ensure your team is optimizing your video content for SEO just like you would optimize blog content, keeping in mind the latest SEO best practices; strategizing new keywords you'll need to use, and ensuring you can naturally build backlinks to your new content. With more people looking to invest in optimizing their video marketing SEO efforts, this tip can help more customers find your videos and navigate to your website to discover and purchase your products.
Consistent Content
A key element of any effective video marketing strategy is consistency. Take the time to map out consistent video content on a schedule that works best for your marketing goals. The key to consistency is streamlining your video content creation process. The more you can streamline this process the better you'll be at developing and producing consistent content. Streamlining this process is as easy as organizing content ideas, developing a video marketing production calendar, and adhering to this schedule with your producers, which will help centralize ideas and timelines for all involved. Utilizing a content calendar and integrating automation tools can also help you identify which content works best for various audience persons and hold you accountable to your initial outlined schedule.
With industry experts predicting video content will soon make up 80 percent of all online traffic, now is the time your business should take the necessary steps to enhance your current video marketing strategy. If your business is looking for video marketing talent who can help you expand your ongoing video marketing strategy, contact Mondo today. Our creative and digital marketing recruiters can match you with the videography consultants or full-time experts who will help you reach your goals.