The Importance of YouTube Marketing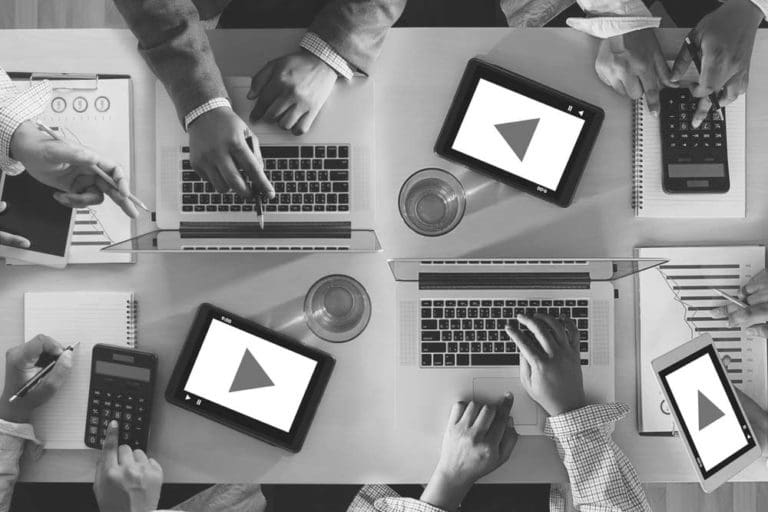 If 2018 taught us anything, it was that social media is an essential part of any successful digital marketing strategy. Though, many businesses like yours know this many aren't active on YouTube. A recent Pew Research Center survey reported the popular video-sharing platform ended 2018 with 9 billion active users and more than 300,000 paying subscribers. With these numbers, it's clear your business can increase your audience reach and positively impact your bottom line through YouTube marketing. Now's the time to ensure your team knows the importance of YouTube marketing and how to effectively enhance your presence online.
The Power of YouTube Marketing
If your company is willing to showcase and highlight your culture online genuinely, you'll find that you can truly harness the power of YouTube marketing. According to Forbes a seven-year-old 's authenticity is what helped him earn over $22 million off of his popular YouTube uploads. If he can achieve this without a team backing him imagine what your marketing department can accomplish on this platform.
The same Pew Research Center survey supports the claim that YouTube marketing is a great way to introduce new products and services to your consumers; with 80 percent of the YouTube, viewers surveyed reporting they use the platform as a decision-making tool before making any purchases.
Recent research also shows that YouTube is now the top app for both iOS and Android devices. Marketing on this platform can help expose your business to national and international audiences, since the global app is accessible anywhere, on every device. If you're looking to elevate your enterprise and increase your audience reach, a YouTube marketing strategy is a must.
Marketing Strategies for YouTube
Now that you have a better understanding of the various benefits your business can reap from YouTube marketing, here are a few practical strategies that can help enhance your video marketing efforts:
Collaborate With Influencers – By now, every business with a social media account has heard of the all-powerful influencer. These internet celebs are favored by both millennials and those who make up generation Z. Influencer collaborations can help your business gain more exposer and also increase revenue. Influencer marketing has a lasting impact on the buying decisions of these two groups with many experts saying a recommendation from a relatable influencer is comparable to a friend recommending a new product to you. If you think you can't afford to work with an influencer, your company can partner with a micro-influencer who are not only less expensive but are often viewed as more authentic, thus resulting in a higher likelihood of conversions.
Target Millennials – This group makes up one-fourth of the U.S. population and with millennials set to become the largest working generation in the country, now is the perfect time to make sure your video marketing will appeal to this demographic, especially since YouTube videos account for two-thirds of the premium content viewed by millennials. Your company must understand how millennials live, what gets them excited, and what sets them apart from other generations, then incorporate those factors into your YouTube marketing initiatives to optimize your success.
Go Live – Twitter, Facebook, Instagram, and YouTube all offer live-streaming services, and with a study from the Interactive Advertising Bureau showing that 47 percent of live video audiences watched more videos in 2018 than the previous year, your marketing will want to include live streams in your video marketing strategy. Ensure your team knows to prioritize going 'live' to offer your audience a new way to connect with your business. Live videos are a free source that helps personalize your marketing tactics and increase engagement since your consumers can directly interact with the video by commenting and asking questions.
With YouTube surpassing Gmail and Facebook in popularity, 2019 is setting up to be the year where more companies like invest in YouTube marketing. If you're looking for marketing talent that can help develop successful initiatives, contact Mondo today. Our experienced recruiters can find the Digital Marketing talent your business needs to enhance your presence on YouTube and create successful video content.