The Art of the Hashtag: How to Boost Social Engagement Through Tags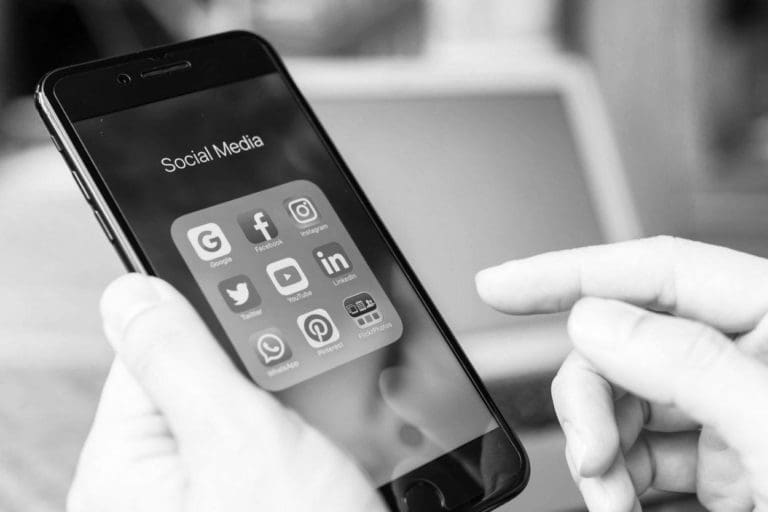 Today, you can't access social media without seeing hashtags. Whether it's relating to a trending topic, categorizing images or posts, or functioning as a clever marketing initiative, hashtag use has invaded and changed the way we use social media. Even though hashtags have been around for a while, it's clear that the use of hashtags and the potential that lies in this social media feature have yet to be fully realized for most marketing teams.
Effective hashtag use can help your business' website gain traction, increase the visibility of your business, products, promotions, and promote your brand for free. But, where do you start? Here's a look at the best practices of hashtag creation, how to boost social engagement through tags, and the social media roles your team needs to successfully utilize hashtags and develop an effective social marketing strategy.
Best Practices of Hashtag Creation:
Creating a successful hashtag that resonates and connects with your audience enough to get them to use it is harder than it seems. Let's delve into some of the best practices when it comes to hashtag creation so you can get the most out of your hashtags:
Effective hashtags are memorable, unique, and relevant. Additionally, a best practice for hashtags is to capitalize each word so users can easily identify what the hashtag is saying.
Keep the target platform in mind. Certain hashtags are more effective when used on Twitter, but not Facebook. Another thing to consider is the number of hashtags you are using. Studies show Instagram posts with 11+ hashtags get the highest number of interactions. However, Twitter posts with over two hashtags show a 17% drop in engagement from posts with only two tags. Always keep your target social platform in mind and curate hashtags accordingly.
Before posting, consider what your hashtag phrase may look like to an external eye. If the hashtag phrase you've chosen spells out different words when put together without spaces, it's best to scrap that phrase and start over. Otherwise, you risk confusing users about the meaning of the hashtag and becoming an infamous fail on social media.
Be sure to limit your hashtag length to only a few words. The goal is to catch users' attention quickly, not lose them with lengthy tags that are difficult to read.
How to Boost Social Engagement Through Tags:
Using hashtags to boost social engagement with your business is a great way to drive traffic to your social media pages, reach a larger audience, and build a community around your brand. Doing so encourages your customers to connect with not only your business but both new and current customers as well. Here are three strategies to implement to help boost social engagement through your company's hashtag use:
Align your Hashtags with Your Brand. When it comes to boosting engagement, aligning your hashtags with your brand is an excellent strategy. Creative puns or a play on words, somehow relating back to your core brand message or motto, is an excellent strategy to creating hashtags that users will engage with and enjoy. It also extends the reach of the hashtag and your business' branding.
Use Actionable Language in your Hashtag. By including a direct call to action (CTA), these hashtags encourage the audience to get involved and share their own stories or images online with the corresponding actionable hashtag. This has been proven to be an effective approach to boosting audience engagement, going viral, and landing on the list of trending hashtags on various platforms.
Identify and Incorporate Trending Hashtags. Sometimes the best strategy when it comes to hashtags is to use ones that already exist. Identifying trending hashtags on various social media platforms will give you the opportunity to incorporate relevant tags to your posts and extend the reach of each post past your subscribing audience.
Social Media Marketing Roles Your Team Needs:
Developing, implementing, and updating an effective social media marketing strategy is a full-time job. It involves strategic thinking and a variety of daily responsibilities often shared by numerous marketing professionals. Here are two roles your marketing team must have to maintain active, engaging, and successful social media pages and campaigns:
Director of Social Media: Every marketing team needs a Director of Social Media. This role is responsible for creating a social media marketing strategy, setting engagement goals for posts and pages, managing and overseeing content on all social channels, and producing and obtaining leads for the business through social. Individuals in this role also report social media analytics and manage all social media marketing professionals on the team.
Community Manager: This role functions as the day-to-day manager and point of contact for your social media pages. A Community Manager responds directly to customer postings on the business' social pages. They also track social media analytics and ensure content is SEO-friendly. This role is crucial in maintaining current social pages and ensuring no customer complaint or question gets ignored or goes unnoticed.
In Conclusion:
Businesses must utilize social media successfully if they want to remain competitive and relevant to their customers. As more social media platforms and features emerge that make marketing to users even easier, businesses need to stay up-to-date on how to use current social media tools, like hashtags, to better connect with and market to their target audience, boost conversions, promote the brand, and increase visibility across all platforms.
If you lack the social media marketing talent you need, contact Mondo today. We'll match you with the specialized social talent necessary to further develop your social media, SEO, and creative marketing strategies.