Are Your Brand Colors Costing You Business?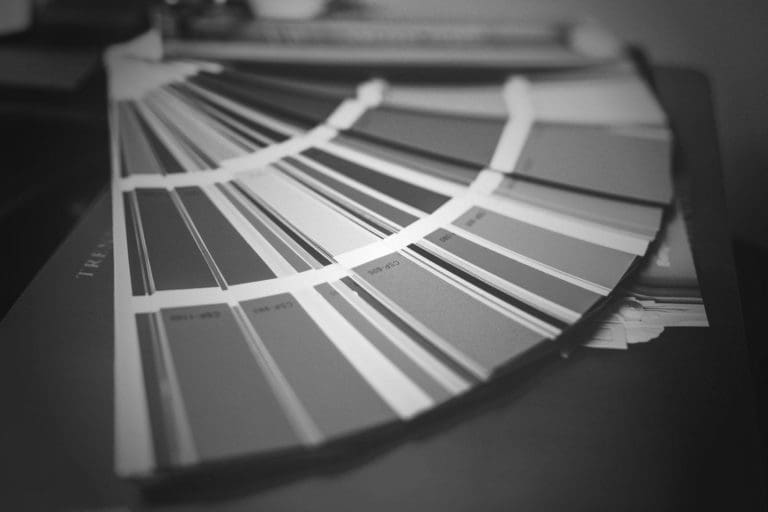 One of the most important decisions every company makes early on is choosing their brand colors. The result of which can either drive traffic, leads, and sales or send consumers running to brands with more appealing colors. Think this all sounds a bit dramatic? Well, science shows that consumers respond differently based on the colors they are presented with.
For instance, when Instagram debuted its new logo featuring all new brand colors this year, users were up in arms over the change. Avid Instagram users were not happy with the new colors, and they made sure the brand heard their negative opinions. Alternatively, Australia sought to package all cigarettes in the country in the ugliest color they could find in hopes it would deter smoking. Guess what? It worked.
A business' brand colors influence more than just aesthetic appreciation. They influence the perception of your brand in the marketplace and whether new consumers will give your products or services a try. So let's explore how to identify if your brand colors are costing you business and how to select or create colors that best represent your brand and drive sales.
Are Your Brand Colors Costing You?
Did you know 93 percent of purchasing decisions are made on visual perceptions? Rest assured that large corporations are well aware of this fact. Which explains why they spend hundreds of thousands of dollars on their logo and brand color creation. However, mistakes still get made at that level, as well as at the middle-market level. While redoing brand colors at a mid-sized business is an extensive and often expensive undertaking, it pays off when the final product helps you reach a larger audience, increase website traffic, and increase brand awareness. All of which result in more leads, and thus sales, for your business.
So when it comes to figuring out if your brand colors are costing you business, where should you start? Begin by having your design or marketing team do research on the following questions:
Do the colors fit what products or services are being sold at your business?
What do your employees feel when they look at the colors/logo? What do consumers feel?
What was the last comment a consumer said about the colors or the logo? Was it positive or negative?
Are they overwhelming or underwhelming to look at?
Are they similar to a competitor's?
These are important questions to ask and understand to figure out if your brand colors are costing you business. There have been numerous attempts to identify consumer reactions to certain colors, and while these aren't definitive, they are helpful. It's crucial to explore the connections people have between colors and feelings to understand what consumers feel when they look at the logo and colors of your brand in order to drive certain behaviors, like purchasing. However, as interesting as color associations can be, the priority of selecting brand colors should be to support the personality you want them to portray about your business.
How to Select Effective Brand Colors:
Unfortunately, there's no easy answer or clear guidelines for choosing your brand's colors. It depends is frustrating, but it's the truth. You must take into account the feeling, mood, and image you want your brand and products to create and reflect that in your brand colors. While large businesses and corporations have access to multi-million dollar budgets for market research and rebranding efforts, mid-sized businesses must still find a way to compete when rebranding.
To do so, you'll need to collaborate. An expensive but simple solution is outsourcing the project to a digital marketing or design agency. These professionals have the expertise, market research capabilities, and design knowledge needed to accurately identify which colors would generate the best response from consumers and more of the consumer behaviors your business needs.
However, the better option is to utilize internal resources. Directors of Creative Services, Visual Designers, and UX/UI Designers are all excellent internal resources when it comes to rebranding efforts. Visual Designers are especially skilled in creating a brand look that reflects the personality of the business and implementing it across all of your platforms. UX/UI Designers analyze the behaviors that drive consumers and utilize that data and knowledge to create the best representation of brand colors for your business in order to drive more positive consumer behaviors. A Director of Creative Services is an ideal resource to guide the rebranding of your business' colors and ensure it adheres to the established standards and style of your company.
While UX/UI Designers handle an element of what market research consists of, it's not definitive enough on its own. To truly understand the marketplace and how your new colors will perform, you have to ask the people that will decide: the consumers. Which is why mid-sized businesses must also utilize focus groups in order to compete with the rebranding efforts of large businesses. By organizing focus groups made up of the key demographics in your consumer base, you'll be able to gauge the potential consumer response to the new colors before it goes live. The last thing you want is to spend time and money on new brand colors without consulting the base that will decide whether they are a success or a fail.
In Conclusion:
All major brands have updated their logos and colors throughout the years to generate more sales and reach a larger audience. If you're concerned your brand colors are costing you business, then it's time to reevaluate and come up with a strategy to identify colors that better represent the personality and function of your company.
If you lack the internal design or creative talent you need to update your brand colors, contact Mondo today. We'll match you with the qualified talent you need to create brand colors that will generate the results you want.