CMO vs. CGO: The Renewed Importance of The Chief Growth Officer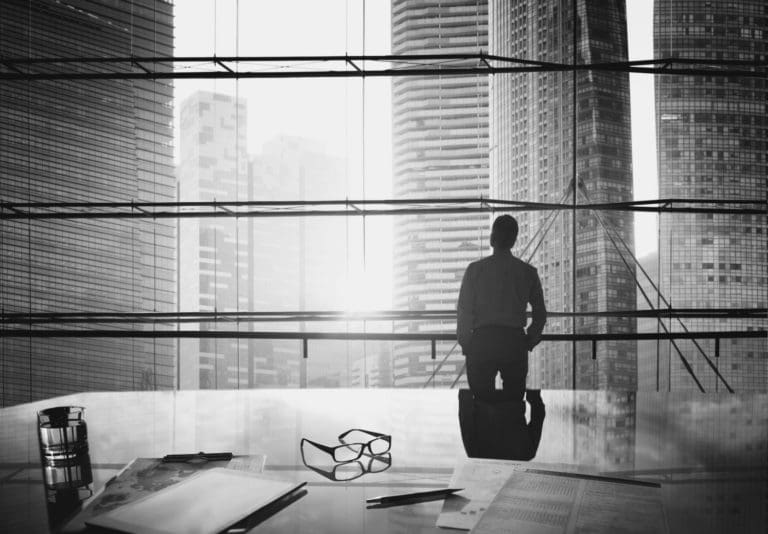 Though the Chief Growth Officer (CGO) role isn't new, most marketers today aren't entirely sure what a Chief Growth Officer is or does. We're here to clear that up for you and identify whether your company needs to hire for this C-level role.
We've looked into the latest stats, trends, and even our own executive-level placements for insights on the renewed importance of the CGO title as compared to its predecessor or foil, the Chief Marketing Officer (CMO) role. Check out what we've uncovered to learn which C-level position your business needs to remain competitive and successful in 2020.
What is a Chief Growth Officer?
Before getting into the "who" it's best to understand the "why." When it comes to the CGO role, the reason it has regained popularity is because companies can no longer rely on "easy" growth in today's highly competitive, digitally-driven marketplace. By definition, a CGO is tasked with ensuring and managing a company's growth; through metrics like revenue, social ROIs, and employee engagement. A qualified CGO will be able to collaborate, measure, and provide c-level support with growth initiatives, all in the name of expansion and results.
CMO vs. CGO
Companies like Coca-Cola, Lyft, and even Kimberly-Clark have opted for a CGO over their previous CMO position. Why? According to experts, due to emerging technologies and the demands of digital transformations, it's becoming clear that the CMO needs help from a fellow c-suite focused on driving revenue and business growth.
For continued success in a marketplace now saturated with online marketing campaigns, Coke had to reevaluate their reliance on marketing and the aspects of their corporate structure resulting in limited growth. Implementing a Chief Growth Officer within their global organization was a way to cut through the red tape between departments and direct all growth drivers to one skilled, innovative professional with the sole focus of driving overall growth. Despite companies like Coke scrapping their CMO role altogether to make room for their CGO position, this might not be a one-size-fits-all solution.
The CGO role is tasked with creating new pathways to growth by optimizing limited resources, maximizing the impact of investment, and monitoring future trends. Which is why a company like yours will benefit most from onboarding a CGO, not as a replacement, but, as an enhancement or source of support for your CMO.
When to Hire a Chief Growth Officer: 3 Questions to Ask
Before making any drastic changes to your current team of marketing professionals, here are three questions you'll need to ask yourself when deciding if the right move for your business is to hire a CGO:
Can your company size support a CGO? Despite big brands like Coke and Lyft onboarding CGOs, research shows that the smaller the company is, the bigger the opportunities of growth will be. This means small-to-mid-sized companies have the most to gain by hiring a CGO, who will ensure they reach the next level of expansion and growth. You now have to remember having a lean workforce also signifies there is a lot of room for your business to grow, meaning you more than likely have a plethora of overlooked opportunities CGOs are skilled in identifying, which will ultimately help boost your audience reach and positively impact your bottom line.
For those considering replacing a CMO with a CGO, is it the role or the talent that needs replacing? If a CMO isn't driving growth to the expected level, it's important to evaluate if the results are due to a lack of skill and expertise of the talent or if there are elements of the corporate structure that make it impossible for the CMO to generate the levels of growth expected of them. The replacement of CMOs with CGOs can be tied to the fact that a Chief Growth Officer has less red tape and more cross-departmental capabilities that lead to more effective growth-generating strategies and results. If structural hierarchy, company politics, or other internal hurdles are hindering the CMO's efforts, hiring a CGO might be necessary. If it's the talent that is the problem, look to hire a new CMO that defines themselves by their ability to innovate and drive growth rather than their advertising abilities.
What are your immediate goals or needs? What goals do you envision for your company in the next two, five, and ten years? How much of that revolves around driving immediate and sustained growth? Understanding the urgency behind some of your long-term business goals will help identify the missing c-level roles and skill sets you need to hire for now as you work to expand your business into a global brand.
Looking Ahead
A recent Singular study showed companies with a CGO reported their companies were 48 percent more likely to integrate AI and ML technologies successfully. That same study also discovered that businesses who have hired a CGO were 65 percent more likely to invest in new marketing tech, a key indicator of future success in today's automation-driven marketing landscape.
If your company wants to remain successful and innovative, now is the time to consider hiring a CGO to support and expand your CMO's efforts. If you're missing the growth drivers you need at the executive-level, contact Mondo today. We have the skilled executive talent you need now.