The Growing Demand for Cybersecurity Talent Across the U.S.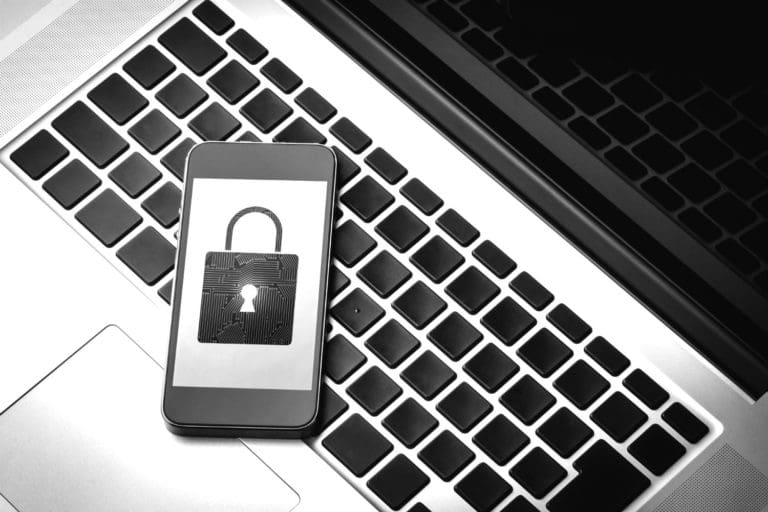 As the current cybersecurity talent gap widens in the U.S., the need for cybersecurity experts continues to rise which drives demand even higher for Tech professionals with cybersecurity skills. In fact, individuals with the most in-demand cybersecurity skills are netting some of the highest salaries out of all Tech professionals.
Here's a look at what's driving the growing demand for cybersecurity talent in the U.S. and the most in-demand cybersecurity roles your business should prioritize hiring for now.
Demand for Cybersecurity Talent Continues to Rise
Awareness and education are the driving factors behind the growing demand for cybersecurity talent. As execs and business owners learn more about the complicated and ever-evolving world of cybersecurity, they better understand the need and ROI that hiring cybersecurity talent offers. Most notably, the frequent headlines depicting hacks of companies and organizations from Yahoo to the U.S. Government and even smaller targets like Dallas' emergency alert systems have shown companies of all sizes that hackers have varied motives and no target is too big or too small.
Dallas recently saw all 156 of its emergency sirens hacked and activated on April 7. The alarms were set off at 11:40 p.m. and it took officials nearly two hours before they were able to turn them off, but not before the entire Dallas community spiraled into a panic (Over 4,000 calls to 911 were made). This is just one of many infrastructure hacks that have been on the rise in the U.S., which has led companies to stop asking why hackers might prey on them and instead prep for the possibility of such an attack by hiring the cybersecurity experts they need.
Everything from electric road signs to suburban dams to emergency text and TV alert systems have been targeted. Cybersecurity experts are sounding alarm bells trying to raise awareness to these types of attacks and the need for organizations to prioritize hiring cybersecurity experts and implementing more effective security measures.
But companies can't successfully protect themselves against sophisticated cyber attacks if they can't find the cybersecurity specialists they need to hire. Cybersecurity talent is so hard to find even the FBI, an organization known for having extremely strict hiring requirements for applicants, is considering easing some of those requirements to attract more cybersecurity talent. James Comey, the Director of the FBI, has suggested altering some of those requirements like those related to marijuana use, physical strength, and aim with a firearm, in an effort to attract the shrinking pool of cybersecurity talent in the U.S. away from private sector careers.
Because demand is so high, skilled cybersecurity professionals are enjoying some of the highest salaries of any Tech professionals. For those interested in Tech or currently working in a related field, there has never been a better time for a career switch. Businesses across all industries now realize that to net and retain the cybersecurity experts they need to secure their data and online services, they must offer higher salaries and more flexible policies regarding work from home and remote work options.
The Most In-Demand Cybersecurity Jobs
To help protect your business from the growing threat of cyber attacks, here's a look at the most in-demand cybersecurity jobs for 2017 and the average salary ranges these positions net to help you make more informed hiring decisions and retain the talent you hire:
Cybersecurity Engineers: Professionals in this role are instrumental in managing all aspects of a company's online security, which is why every business needs them. They ensure networks and eCommerce platforms are secure and that all files and data are protected. The average salary range is $80,000 to $125,000 or more for professionals with additional experience.
Information Security Analysts: Arguably the most in-demand role in cybersecurity is that of the Information Security Analyst due to our growing dependence on vast, complex, and vulnerable stores of data and information systems. Every year, over 40,000 Information Security Analyst openings go unfilled, according to CyberSeek. Professionals in this role average between $75,000 and $110, 000, according to our 2017 Salary Outlook guide.
Application Security Engineers: Hacking through online business offerings, like apps, has become more popular due to the trend in recent years of companies overlooking the need to hire specialized professionals to exclusively manage application security. This led to an increase in attacks that has rapidly driven the demand up for Application Security Engineers. Skilled professionals in this role now expect a salary between $125,000 to $210,000, which goes to show just how valued these individuals are and how lucrative a career in application security can be.
Looking Ahead
It's clear that U.S. companies that have already been hacked, like Yahoo, Verison, LinkedIn, and even the U.S. Government, and those that haven't must prioritize hiring specialized experts to help protect against more and more sophisticated cyber attacks. As companies race to implement more effective cybersecurity initiatives and protocols, those who wait to do so will find skilled cybersecurity talent much harder to find. It's crucial to hire now for your cybersecurity needs to best protect your company's sensitive data, online offerings, or eCommerce platform. If you've been considering developing cybersecurity skills, the demand shows no signs of slowing down.
If you lack the specialized cybersecurity talent you need, contact Mondo today. We have access to skilled cybersecurity professionals you won't find anywhere else.