4 Top Trends That Will Define Digital Marketing in 2017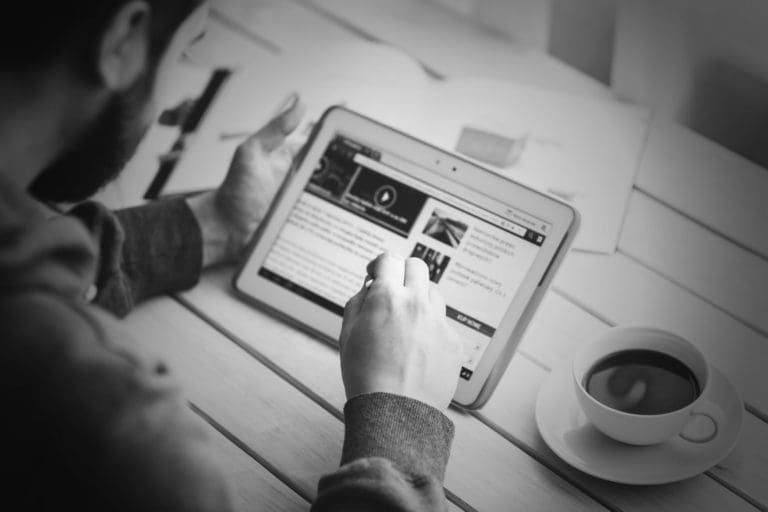 When it comes to Digital Marketing trends, what's "in" is always changing. Whether it's Google's search engine algorithm, the emergence of new social media platforms, or the most in-demand Digital Marketing skill sets, the industry is constantly evolving, updating, and creating new ways of reaching an audience.
With 2017 just around the corner, our eyes are on the top trends set to rule Digital Marketing in the next 12 months. Based on
Top Digital Marketing Trends For 2017:
– Hiring Demand Highest for Marketing Automation Roles:
As noted in our latest Digital Marketing Salary Guide, Marketing Automation roles were the most in-demand Digital Marketing positions for 2016, followed by UX/UI Designers, Graphic Designers, and Content Creation roles.
The emergence of various marketing automation platforms and technologies allows businesses to streamline their marketing campaigns and become more efficient, which means savings on talent, expenses, and projects. Due to the benefits these technologies provide, more and more businesses are looking to supplement larger Digital Marketing teams with smaller teams made up of individuals experienced with these technologies. Marketing automation tools will become more popular as additional AI functionality is embedded resulting in enhanced capabilities and functions. Looking ahead to 2017, more businesses will be implementing these technologies, so the demand for talent specializing in them is expected to increase dramatically.
– Organic Search > Paid Search
One surprising Digital Marketing trend to those who haven't been paying attention in recent years was the shift to prioritizing organic search over paid search. Content has now become more important than ever to effective Digital Marketing strategies. As consumers get smarter about blocking ads they don't want to see, marketers now rely more heavily on attracting those consumers through organic search, which has resulted in high demand for killer content and talent that can produce it.
Although paid search is on the decline in some forms, it is still highly effective on social media platforms and search engines. While marketers will move to prioritize organic search spend over paid search spend, it's highly unlikely most companies will drastically reduce their paid search spend. Instead, we predict that the demand for Digital Marketing talent specializing in organic search, like Content Writers and SEO Analysts, to increase dramatically in 2017 as businesses race to outperform competitors through organic search methods.
– Snapchat: The Latest Social Media Marketer's Dream
If 2016 taught Digital Marketers anything it was that the future of marketing is visual. Proof of this took the form of Snapchat, the extremely popular visual content-based platform. With over 150 million daily users and over 10 billion videos viewed every single day on the app as noted in our Digital Marketing Salary Guide, marketers could no longer ignore an app they originally ruled out due to the inability to track conversions.
However, with the introduction of new features like Memories and improved Geofilter options, along with the highly anticipated release of Snapchat Spectacles, Snapchat proved it could be a marketer's dream platform; they would just need to get creative. Due to these changes and the proven demand for visual content from consumers on popular websites like Facebook, 2017 will see an emergence in Snapchat-specific marketing roles and a rising demand for marketers skilled in video-based content creation, development, and production.
– Creative/Tech Blended Skill Sets the New Norm
Another one of the top Digital Marketing trends set to define the industry in coming years is the now common expectation from Hiring Managers that Digital Marketing talent will come equipped with a blend of creative and tech skill sets. Digital Marketers must use new technologies, like data tracking, analytics, and marketing automation tools, to best understand, connect with, and convert consumers. Hiring Managers now expect digital marketing talent to evolve and have the tech-based skills needed to utilize these technologies successfully.
Executives are starting to shift budgets away from IT departments and towards their marketing teams so they can bring on digital marketing talent with the additional skills and tech specializations that are now needed. While the traditional skill sets of marketers are still needed, these additional tech-driven skills are what employers require from their Digital Marketing talent to achieve the marketing goals they have today. These skills have become the new norm in digital marketing, and prospective Digital Marketing talent must comply or be left behind.
Looking Ahead
These are the Digital Marketing trends that will rule the industry in the coming year. Companies should consider hiring Digital Marketing talent equipped with various tech-based skill sets and with specializations in marketing automation, written and visual content creation, and organic search now in order to outperform competitors' offerings in 2017.
If you lack the specialized talent you need to drive innovation and begin implementing these trends to your 2017 Digital Marketing strategies, contact Mondo today. We'll match you with the qualified Digital Marketing talent you need to meet your business goals in 2017. For exclusive access to additional insights and data on the current and future state of Digital Marketing as well as a look at the average salaries for top roles, download our Digital Marketing Salary Guide now.