Are Your Digital Marketing Ads Reaching Your Audience?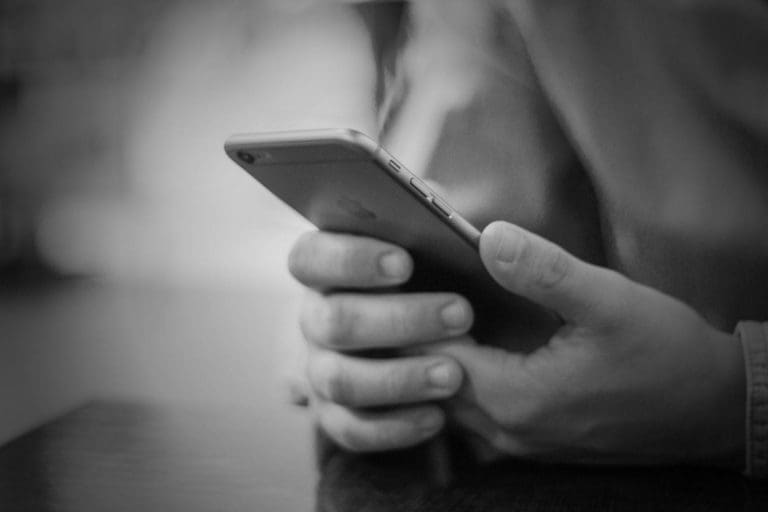 The answer: Probably not. It turns out, the odds may not be in your favor when it comes to reaching your target audience through Digital Marketing ads. According to Nielsen's Digital Ad Ratings service, nearly 48 percent of online ads do not reach the intended audience. Although online ads are still more effective than other forms of media, this is not a reassuring fact for companies spending millions of dollars on online ads each year that have a 50/50 chance of reaching their targeted consumers.
However, companies noting this unsettling fact are making the proper steps to improve the reach of their ads by hiring consultants or internal talent specializing in SEM, social media marketing, data analytics, and customer demographics through high-end, niche staffing agencies like Mondo. But before you start your talent search, let's delve deeper into why so many ads are going unseen by the consumers they are meant for and what else your business can do to improve the reach of your Digital Marketing ads in 2017:
The Problem with Digital Marketing Ads
An interesting thing to note is that businesses targeting older age groups fared better than those targeting consumers in the 18-34 age bracket. This is likely due to the overwhelming presence of online ads for younger consumers that are more active on social media platforms and the internet in general, making it harder to reach the specific consumers interested in your products or services.
While there are several factors leading Digital Marketing ads to miss their intended targets, the rapid increase of online ads is likely to blame. Unless you continue to analyze your customer's behaviors and research the target demographics of your business to find where and how to best reach them, it's likely you'll end up getting lost in the hundreds of online ads these consumers see every day. Rather than set commercial break slots or designated spaces in magazines, newspapers, or billboards, Digital Marketing ads can be anywhere online.
From a consumer's Facebook newsfeed, to the ads that pop up between their friend's Snapchat stories, and even the sidebar ads found on millions of websites, consumers are inundated with online ads wherever they turn. This increase in advertisement exposure has led many consumers to stop seeing the ads altogether. Rather than continuing to add to the white noise that Digital Marketing ads are creating, which means consumers miss them altogether, companies must get smart in how and where they are paying to have their ads placed, as well as doing the proper research into what types of advertisements their consumers will actually interact with.
How to Improve the Reach of Your Online Ads
To best advertise your product, service, or business, companies must improve the reach of their Digital Marketing ads in our increasingly tech-driven environment. Here are a few ways your business can do so in order to boost impressions, increase website traffic, and reach a larger target audience:
Increase resources on target demographic research. Digital Marketing budgets can be tight, but allocating necessary resources to increase and improve your target demographic research is an expense no business can afford to overlook in today's increasingly competitive marketplace. Invest in the technology and talent necessary to better understand your audience. By doing so, you'll improve the odds that your ads will reach the consumers most interested in your offerings instead going unnoticed.
Stop advertising in places your audience won't go. Numerous experts will tell you to advertise on every online platform available. However, it's better to let go of the places your audience won't go and spend those resources on ads in places your audience can be found most often. If your target demographic is 35-50 year-olds, then paying for Digital Marketing ads on Snapchat will most likely generate little to no ROI. However, a marketing campaign on LinkedIn for that same demographic would most likely generate more impressions and provide a higher ROI.
Implement automation tools. From Hubspot, to Marketo, and Pardot, marketing automation technologies can drastically improve the reach of your Digital Marketing ads, as well as provide you with enhanced analytics on your consumers. By hiring a Digital Marketing professional skilled in one or a variety of these marketing automation technologies, you'll see an immediate return on your investment as well as the ability to improve various aspects of your Digital Marketing strategy.
Increase geo-targeting campaigns. One of the most effective Digital Marketing ads are those that utilize geo-targeting. By accessing the location of your consumers, you can better tailor Digital Marketing ads to their wants and needs, which means they will seek out your ads instead of simply scrolling past them. There are a variety of geo-location strategies your business can implement this quarter to generate ROI as early as the following quarter.
Looking Ahead
As more and more Digital Marketing ads flood the places your consumers can be found online, it will only get harder to effectively reach and engage with your target audience. Forward-thinking businesses are taking the necessary steps to expand their customer data, better understand their audience, and experiment with new platforms or areas of advertising to continue to reach and expand their audience.
If you lack the specialized Digital Marketing talent you need to improve the effectiveness and reach of your online ads, contact Mondo today. We'll match you with the talent you need to improve your Digital Marketing ads and campaigns moving forward.