The 3 Most Effective Digital Marketing Campaigns of 2016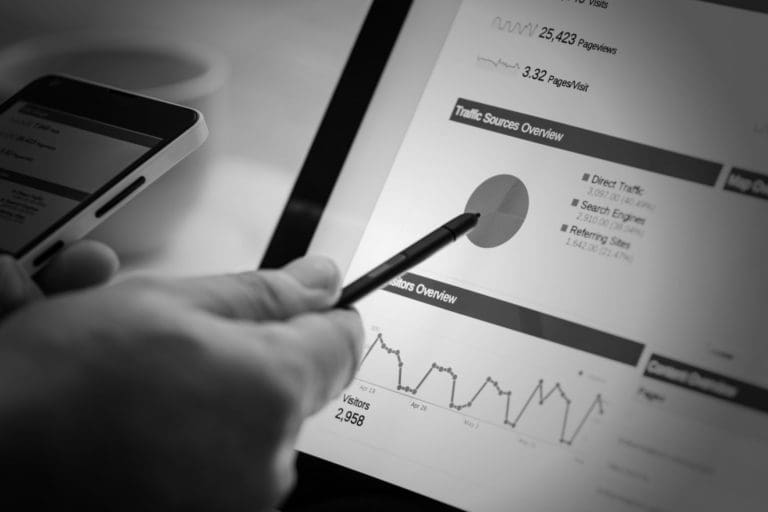 As 2016 draws to a close, we like to look back at the most effective Digital Marketing campaigns we witnessed this year. While it might have been a year filled with all the worst surprise upsets, minus the Cubs' historic Series win, it was also a year of creativity and innovation when it comes to Marketing campaigns.
So before you get out the 2017 sunglasses and cheers to a new year, let's explore the three most effective Digital Marketing campaigns and what your business can learn from them.
Most Effective Digital Marketing Campaigns of 2016
– Snapchat's Spectacles
As we discussed in our recent blog post, Snapchat's Spectacles campaign worked on a variety of levels. First, they avoided the pitfalls that Google Glass, a similar product, fell into that caused their product to flop. Rather than giving out the product to a select group like Google did, the brand behind everyone's favorite image and video-sharing app created demand by dropping "Snapbots" in random locations and announcing the surprise spot online on a map users could follow.
Because the glasses could only be purchased at these Snapbot vending machines, users were lining up around the block and waiting for hours as soon as a new "Snapbot" dropped. While waiting, many snapchatted, tweeted, and posted their entire experience on social media, which drove demand even higher for the product. Social media marketing was instrumental in spreading the word about this product, and, since a majority came directly from users, it cost the company almost nothing.
Clearly, Snap Inc. understood their target audience, delved deeply into the types of product launches and Marketing campaigns that appeal to that audience, and, by doing so, delivered on their promise that Spectacles would be one of the hottest tech releases this year. Other companies can look at the Spectacles launch to understand how to create and deliver effective, social media-based, Digital Marketing campaigns for product launches.
– Always' #LikeAGirl
Always struck Marketing gold when they first released their #LikeAGirl campaign a few years back. However, they gave that campaign an update this year by focusing in on emojis, and the lack of representation of girls in the popular icons sent over texts and used on social media. Not only did the campaign translate easily over social media due to its hashtag namesake, but it also took a political stance on a popular trend which can be risky for any major company. For Always, though, it paid off.
While other brands were busy using emojis to appeal to a younger audience, Always challenged the idea of emojis on the basis that they were inherently sexist. Where were the professional women, the campaign asked girls in videos. How do the emojis representing women make you feel, banners asked simply by showcasing the often offensive and limited female emojis themselves. But how effective could this Digital Marketing campaign truly have been? Well, you have Always to thank for those female construction worker and corporate professional emojis. That's right. A Digital Marketing campaign for a brand brought to light a political issue, took a stance on it, went viral, and created change. All while reaping the profits of women excited to support a brand that stands up for them.
Since 100 percent of Always' consumers are women, it's less of a risk for them to take a political stance on an issue that affects their entire target audience negatively. But nonetheless, it is still a risk and showcases how companies can create effective Digital Marketing campaigns that demand positive change. Given the success of the campaign, it goes to show that consumers are apt to support brands that are more socially conscious than others.
– Spotify's "Thanks 2016, it's been weird."
Last, but not least, was Spotify's tail-end Digital Marketing campaign: Thanks 2016, it's been weird. While this campaign is mostly relegated to non-digital formats, the music streaming service has also rolled out banner ads to support their entertaining new approach to connecting with consumers.
While some believe that big data is eliminating creativity in Digital Marketing, Spotify asserts the exact opposite with this data-driven campaign. Because they track almost all aspects of their customer's behavior to better match them with the music they will like, the company has access to massive amounts of customer data. Rather than using this data solely for internal business purposes, the Marketing team at Spotify found a way to tie it into their efforts by highlighting the hilarious and entertaining behaviors of their users and connecting with them through these data points.
Here's a look at a few of the data-driven ads from the campaign:
"Dear 3,749 people who streamed 'It's the End of the World As We Know It' the day of the Brexit vote, hang in there."
"Dear person in the Theater District who listened to the Hamilton soundtrack 5,376 times this year, can you get us tickets?"
"Dear person who played 'Sorry' 42 times on Valentine's Day, what did you do?"
The company is also capitalizing on their wealth of location-specific data by creating ads that are location-specific and presenting them in those areas, like the Hamilton reference above that can be seen in NYC. Spotify's last-minute, data-driven Digital Marketing campaign proved to be the comic relief this year needed. In doing so, they proved that data could actually augment creativity in Marketing rather than remove it.
Looking Ahead
Snap Inc., Always, and Spotify were our favorites for the most effective Digital Marketing campaigns of 2016. These brands created magic through their innovative campaigns, and one even resulted in the elimination of clearly apparent sexism in one aspect of technology we are all guilty of using: emojis. Their campaigns sparked our curiosity, encouraged us to recognize injustices in our everyday lives, and made us laugh through the reflection of our own music preferences. Here's hoping 2017 is a better year for us all and one that ushers in even more innovation in Digital Marketing.
If you're missing the specialized Digital Marketing talent you need to drive innovation and improve the effectiveness of your 2017 campaigns, contact Mondo today. We'll match you with the talent you need to better reach and connect with your target audience.