The Top 5 Emerging Digital Marketing Hotbeds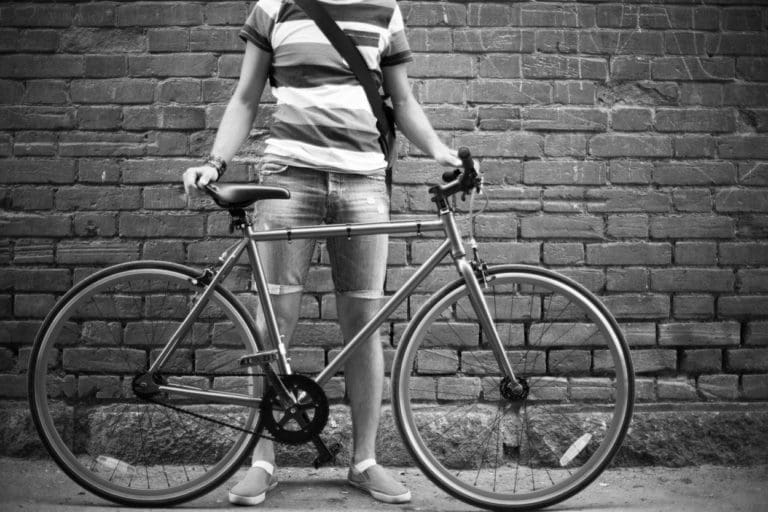 The digital marketing industry has been evolving, adapting, and expanding rapidly in recent years, which has resulted in a dramatic increase in the amount of emerging digital marketing hotbeds nationwide. Keeping an eye on what geographic locations offer the largest and best pool of digital marketing talent is crucial for digital marketing business owners that want to continue to innovate.
Areas seeing the most growth are those that understand marketing talent is now less about creativity and more centered around a balance of creativity and tech skills. Here's an exclusive look at the emerging digital marketing hotbeds based on insights and data gathered from our latest Digital Marketing Salary Guide:
Emerging Digital Marketing Hotbeds:
Phoenix: Phoenix is the sixth-largest city in the U.S., so it makes sense digital marketing companies and start-ups would gravitate towards this emerging hotbed, given the population size and benefits that come from operating in a metropolitan area. Already the home to major companies like Apple, Amazon, and GoDaddy, Phoenix is emerging as one of the fastest-growing digital marketing hotbeds in the country with a focus on the tech sector. Numerous advertising and digital marketing agencies are also headquartered in Phoenix, like Allison+Partners, Defero, and Off Madison Ave. The city is looking for digital marketing talent to fill managerial, Social Media Specialist, and Content Strategist roles.
Charlotte: Another emerging hotbed of both digital marketing talent and digital marketing start-ups and business opportunities is Charlotte, NC. Currently, the city rounds out the list as one of the top cities for specialized SEO digital marketing roles, like SEO/SEM Analysts and Directors of SEO/SEM. Due to the low cost of living and favorable tax rates in Charlotte, marketing agencies and businesses that are centered here have an easier time attracting talent both locally and nationwide.
Minneapolis: Minneapolis and it's neighboring city, St. Paul, are major areas of digital marketing growth in recent years. The interesting and artsy local scene of the Twin Cities metropolitan area continues to attract young digital marketing talent who flourish here given the fact that 17 Fortune 500's call this area home, as well as major private companies like Mayo Clinic, providing endless digital marketing opportunities for creatives. Businesses in the area are currently looking to hire Digital Media Analysts and Digital Marketing Specialists.
Indianapolis: Thanks to business-friendly policies that help incentivize entrepreneurs and a few major tech companies relocating to the area in recent years, Indianapolis has seen major growth as a digital marketing hotbed. One of the main areas of digital marketing focus in this geographic location is on measured marketing, so professionals with experience related to tracking and boosting engagement, like Social Media Managers and Email Marketing Specialists, are in high demand.
Seattle: Seattle is another growing hotbed for tech marketing talent. The city attracts an ever-growing population of marketing talent year after year and is also an affordable location for startups in comparison to more competitive and expensive hotbeds like Silicon Valley, New York City, and San Francisco. More and more millennials have relocated to Seattle since it has garnered a reputation as a cheap and comparable alternative to one of the larger cities in the U.S. and boasts a favorable job market. The city is currently hiring Digital Marketing Coordinators and Visual Designers.
Proper preparation and an understanding of the top data security threats are a necessity in today's global marketplace. If businesses don't want to pay hefty financial and experience dramatic client losses down the road, then they need to protect against the following data security threats:
1. Employees Lacking Proper Data Security Training. In today's digitally driven marketplace, one of the biggest threats to data security is a company's employees. Employees need to be trained on best practice data security protocols. Simple training lessons in the following areas can greatly help protect a company's sensitive data:
These are the marketing hotbeds with the highest availability of digital marketing job openings, as well as the largest pool of marketing talent. Forward-thinking marketing entrepreneurs and business owners should consider relocating to one of these locations for the best selection of marketing talent and a framework of fellow agencies that nurture and encourage innovation and creativity.
If your business or agency is looking to fill one of these roles or is in need of additional Digital Marketing talent, contact Mondo today. Our extensive resources ensure we'll be able to match you with the talent you need.