Enterprise Cloud Computing Providers: Which Should You Invest In?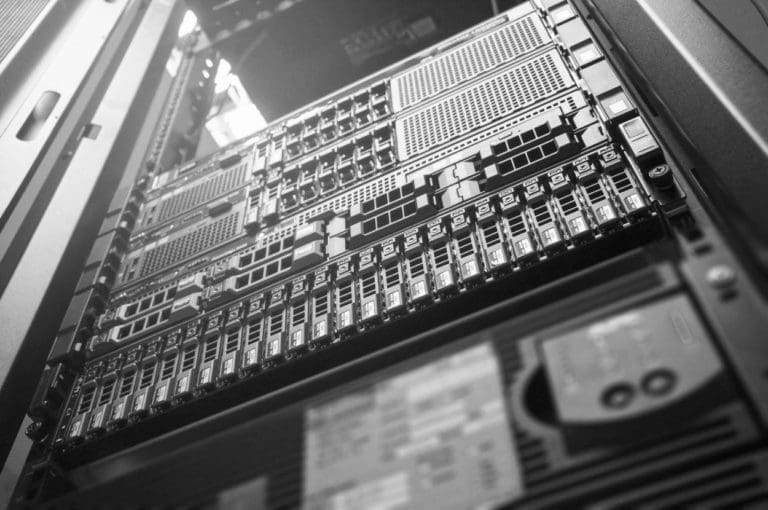 Initially, the cloud computing space was incredibly competitive with a variety of small and large providers to choose from. Now, three enterprise cloud computing providers have risen to the top and show no signs of slowing down in terms of growth or popularity. Business executives now recognize the real challenge they face when it comes to cloud technology is selecting the right provider to invest in for their business needs.
If your business needs to scale up from your current cloud computing offerings or you need to make a switch to a provider that better meets your needs, it's crucial to invest your money, time, and talent in the right provider or risk making a costly and disastrous mistake. So, which of the enterprise cloud computing providers is right for your business and what talent will you need to effectively implement this new technology? Here's a look at the distinguishing features of all of the top cloud computing providers to help you decide.
Top Enterprise Cloud Computing Providers:
– Amazon Web Services:
The biggest and most popular of the enterprise cloud computing providers is Amazon Web Services (AWS). Amazon was one of the first major providers to develop cloud computing technologies back in 2006. Due to this, AWS is now widely viewed as one of the most reliable and successful cloud computing technologies.
Initially used by smaller businesses as an inexpensive way to test apps or run websites, AWS is now utilized by major names like Netflix and Slack, who have transformed their smaller, innovative apps into core elements of their business which they continue to run through AWS. Once able to build the platform through the revenue provided by these initial app developers, AWS transformed into a core cloud computing provider with more enterprise features, higher-performance services, and enhanced security. These new services attracted a variety of large businesses, such as Capital One and the Central Intelligence Agency (CIA), who utilize the service for their computing infrastructure and security needs.
Since AWS is the go-to choice by the CIA, a government corporation that requires unparalleled security when it comes to their data and research, and app-intensive businesses like Netflix, it's clear that companies with prioritized security and app-intensive needs should invest in this cloud computing provider.
– Microsoft's Azure:
While the security and app-intensive features offered by AWS are difficult to beat, the closest competitor is Microsoft's Azure. This cloud computing technology was first introduced back in 2010 and has been greatly enhanced in the years since.
One of the major reasons businesses choose Azure over other offerings is because the technology is optimized for applications built in the .NET programming run time. This is what Windows programming has used for over a decade, making it as easy as possible for Developers to transfer Windows apps to the Azure cloud seamlessly.
Since a majority of larger corporations opt to have their employees operate on Microsoft hardware and Windows software over Apple products, it makes sense for them to invest in cloud computing technology that provides the easiest transference of their current Microsoft-driven data, apps, and databases. Due to this, Azure now boasts over 85 percent of Fortune 500 companies that utilize the service, and that audience continues to grow, according to Microsoft's data.
Microsoft also offers businesses steep discounts to continue using Microsoft software, which adds additional incentive for businesses already utilizing Microsoft software to try out Azure as well. However, the continuous price war between the cloud computing technologies listed here means the lowest priced technology often fluctuates week-to-week, so pricing is a difficult factor to use as a differentiator between providers.
– Google Cloud Platform:
While it may be one of the newer cloud computing providers to the game, Google developed the successful Google Cloud Platform to compete with the services provided by AWS initially, and now Azure as well.
Regarding services, the Google Cloud Platform offers comparable offerings to the two other providers in the cloud computing industry. However, it's Google's status as an innovator that entices businesses from all sectors into utilizing this technology. The tech giant constantly adds new features and increases capacity to its cloud, which is a major selling point for tech, app, or data-driven businesses that strive to be innovative and ahead of the curve in every aspect.
Consistently known to embrace open-source philosophy, many tech professionals trust Google more than Microsoft and often prefer to invest in Google's resources rather than Microsoft's because of it. Additionally, some businesses choose this cloud computing provider over others due to its Android compatibility, which allows Android apps to be easily transferred to the cloud. Along with that, businesses that rely on Google's various applications find the Google Cloud Platform to be more intuitive and user-friendly for their employees, since they are already familiar navigating things like Gmail, Drive, Hangouts, Docs, and more.
In Conclusion
To sum it up, the cloud computing sector has been limited down to the most successful, enterprise providers, which are Amazon, Microsoft, and Google. The biggest challenge business owners now face is aligning business needs with the strengths of each platform to help identify which of the cloud computing providers they should invest in.
However, selecting which of these cloud computing technologies to implement is only the first step. A major problem many businesses are having is a lack of the resources and expertise needed to successfully utilize the cloud technology they've chosen. Thus, business executives must onboard the talent they need to successfully implement and utilize their desired cloud computing technology now.
For each cloud provider, there are specific Developer roles created to assist businesses with their chosen technology, like an AWS Developer or Azure Developer. There are also more broad roles with expertise in varied cloud technologies that help develop, manage, and ensure the effectiveness of your business' cloud technology, such as the VP of Cloud Services or Cloud Engineer roles.
If you lack the cloud computing talent you need to effectively implement and utilize one of these technologies, contact Mondo today. We can connect you with the specialized cloud computing talent you're missing.