Facebook's Instant Articles: Larger Audience Reach, Faster Loading Speeds, & Instant Mobile Optimization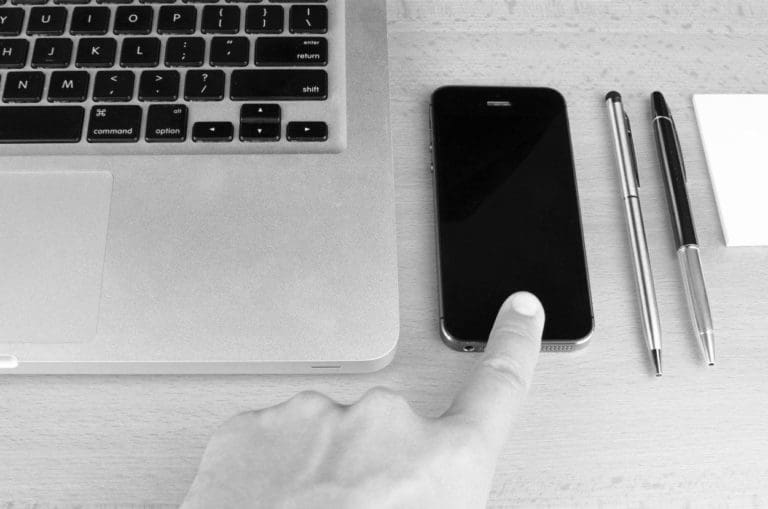 Instant Articles, Facebook's latest update and venture on the social media platform, is a brand new publishing form for businesses. Initially tested with major content publishers like The New York Times, BuzzFeed, and National Geographic, Instant Articles were recently opened up to all businesses on April 12.
So what exactly is this update and why should your marketing team take notice? Let's take a look.
How Instant Articles Works:
Instant Articles came about due to Facebook's emergence as the top referrer of traffic to news websites in 2015 and the brand's desire to streamline the optimization of content for mobile users to keep them in the app when they are viewing content.
Basically, Instant Articles remove the previous process for mobile users of having to leave the app and be redirected to a business' website to view content. Instead, Instant Articles allows publishers to distribute content directly in the Facebook mobile app, which means when users click on the article they remain in the app and the content is available immediately without the standard 3- to 8-second delay while the content loads.
By using the Instant Articles publishing format, publishers also have access to more interactive options to add to their content like Facebook's auto-play feature for videos, tap-to-zoom images, tilt-to-view functionality, interactive maps, audio captions, and the ability for users to comment and like individual parts of an article. All of which are immensely valuable tools for content strategists and marketers looking to engage consumers and enhance the reading experience.
Benefits to Using Instant Articles:
The mobile user experience was clearly at the forefront of Facebook's mind when crafting this update, however they have also prioritized publisher's concerns. Here's a look at the ways your content and business will benefit by using Instant Articles:
Instantly have your content optimized for mobile. The amount of consumers who access content via their mobile devices is constantly climbing. Businesses lacking the ability to optimize their content for mobile devices benefit immensely from the simplified process Facebook has created for Instant Articles. The mobile optimization process for your content has never been easier.
Reach a larger audience. According to Facebook and various businesses who have begun using the Instant Articles publishing format, there has already been an increase in audience size and traffic to their websites. Facebook reported users read 20% more Instant Articles than standard mobile web articles and users share 30% more Instant Articles than standard mobile web articles. Clearly, the optimized content is resonating and connecting with users.
More of your content is consumed. Users no longer are stuck waiting anywhere from 3- to 8-seconds to access the content you've shared from your website, which results in a much lower drop-off rate since content is immediately available to consumer. According to Facebook, once users click on the Instant Articles content, they are over 70% less likely to abandon the article thanks to the lightning fast loading speeds. More of your content being consumed means better odds of netting those consumers and increasing traffic to your content, Facebook page, and website.
Increased revenue. Facebook knows the importance of advertisements on content to businesses, so you are still able to earn 100% of the ad revenue from your content if your business sells the ads. Alternatively, publishers also have the option of earning revenue via Facebook's Audience Network, but the social media platform does take a 30% cut.
Analytics available to track content traffic. After initial feedback from businesses like BuzzFeed on the importance of viewing analytics for Instant Articles, Facebook decided to share the analytics for these types of articles with publishers and has made them compatible with audience measurement and attribution tools like Omniture and Google Analytics. Although users will no longer be directed to your website to view content, you can still track who is viewing what and how your content performs, which is key for many marketing teams.
Customization options. Facebook eliminated the worry about businesses losing the creative control over their content by allowing publishers to customize the content as needed. Everything from the layout of the content to branding options is customizable, as are the colors and what buttons are added.
Overall, Instant Articles are a relatively new publishing option for major businesses looking to easily optimize their content for mobile users and reach a larger audience. Competitors are already coming out with similar publishing options like Twitter's Project Lightning and Google's Accelerated Mobile Pages, which means this is just the beginning of what this publishing format will soon be able to offer both consumers and marketers.
Don't miss out on the myriad of benefits this publishing format can offer your business. Contact Mondo today to be matched with the talent your team needs to start utilizing this new social media publishing format.