How Google Fiber and Gigabit Internet Could Benefit Your Business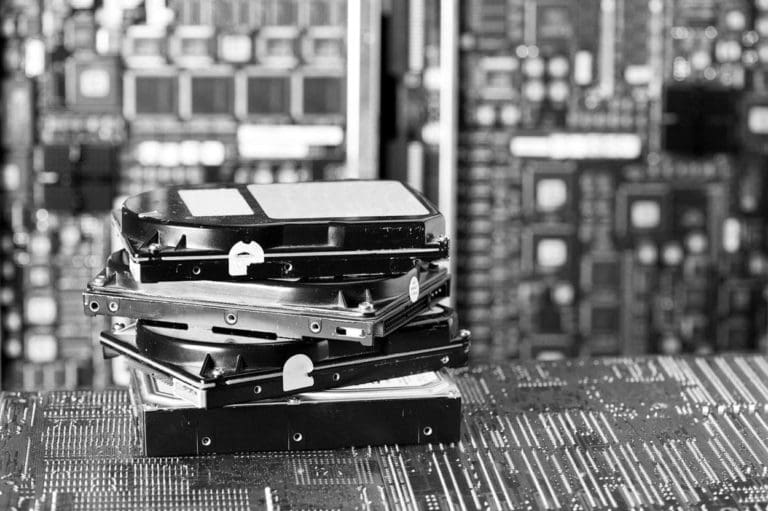 Google Fiber is looking to change the way your business connects. By harnessing the power of gigabit Internet, Google has created a lightning fast Internet offering that dramatically outperforms current competitors' offerings.
If you're thinking you already have an acceptable Internet provider servicing your business' needs, think again. Google Fiber offers businesses a myriad of benefits with huge potential, including everything from much faster connectivity speeds and bandwidth capability to being able to support more remote workers.
But what exactly is Google Fiber? And how will it benefit your business? Let's take a look.
How Google Fiber Works:
Basically, Google Fiber is gigabit Internet that is supplied through fiber-optic cables. To put in perspective just how fast gigabit Internet is, let's delve into the numbers. Gigabit Internet provides connectivity at speeds of 1,000 megabits per second, while your current provider offers speeds of around 9.8 megabits per second.
With the dramatic difference in speed, it seems obvious that businesses should make the switch. However, due to a variety of factors including the extensive, brand-new infrastructure needed to support gigabit Internet and political pushback from the current major providers, Google Fiber is only available in a select number of U.S. cities.
While a few businesses focused primarily in the tech and startup sector have made the choice to relocate to the cities where it's offered due to the benefits it provides, Google Fiber still has several hurdles to overcome before businesses can fully utilize everything this technology offers.
So how beneficial is it really for your business? And what hurdles does this technology still need to face? Here's an honest analysis to give you the insight you need on this developing technology:
Benefits: Google Fiber Provides Faster Connectivity Speed and Increased Bandwidth Capability
The core benefit of implementing gigabit Internet at your business is the vastly faster connectivity speed and increased bandwidth capability the technology provides. Due to this increase in speed and the overall capabilities of your Internet connection, the technology also benefits businesses in the following ways:
Allows Access and Increased Functionality to the Cloud: The main setback for businesses that rely on Cloud computing is the delay that tech specialists experience when trying to access the data stored there. With Google Fiber, businesses have immediate access to anything stored on the Cloud due to the lightning fast speed of the connection. For businesses that haven't yet been able to fully utilize Cloud computing technology due to a slow connection, which limits their ability to access data on the Cloud and how much they can actually store on it, Google Fiber is the solution they have been waiting for.As Google Fiber continues to grow, roll out into more cities, and acquire more data centers, the Cloud computing capabilities and speed will only improve.Businesses that already have the internal Cloud and Ops talent needed to manage internal data and software, like Information Security Analysts, Desktop Support Analysts, and Network Security Engineers, will be prepared to implement Google Fiber when it becomes available.This is because their team will be able to immediately take advantage of the enhanced access to the Cloud and assist internally as the business transitions to the developing technology.While it's uncertain what level of impact Google Fiber will have on Cloud computing services, it's possible that this is just the tip of the iceberg when it comes to the benefits this enhanced connectivity could produce. Forward-thinking businesses should begin to onboard Cloud and Ops specialists now to stay competitive as gigabit Internet becomes more widespread.
Expands Your Ability to Employ Remote Talent: One major roadblock for businesses looking to save money by outsourcing talent is the inability to connect with those employees successfully face-to-face. Google Fiber eliminates this roadblock by providing businesses with the bandwidth they need to support face-to-face communication via videoconferencing, a bandwidth-intensive application. Rather than experiencing lagging videos and having to use archaic communication methods like email, businesses using Google Fiber can easily access their outsourced talent and connect as needed on projects, product launches, and more. In addition, the potential to connect quickly and easily with remote talent allows businesses to save on office space and provide more work-from-home or remote opportunities to employees. For instance, if the talent you need live states or even countries away, you no longer have to pay for relocation. They can stay put and still be as reachable and connected as in-house employees.
Hurdles: Google Fiber Still Experiencing Growing Pains of a Brand New Technology
Since Google Fiber is a brand-new technology looking to break into a highly competitive Internet provider marketplace, it's experiencing an array of growing pains that make it currently unusable by a majority of businesses. Here are the hurdles it still needs to overcome to become the go-to choice for major businesses:
Outdated Hardware is Not Compatible: Until businesses replace their tech hardware (think laptops, servers, and monitors) with newer options that can handle gigabit Internet speeds of 1,000 megabits per second, Google Fiber's speed and bandwidth capability can't be realized. Which means businesses will need to outfit every employee with brand new hardware before they can fully utilize the benefits of the technology; something many businesses are currently unable to do. Once these outdated hardware components are replaced in a few years due to regular wear and tear, Google Fiber will be more cost-effective, but until then it's not a realistic option for most businesses.
Limited Availability: Currently, Google Fiber is only available in these major U.S. cities: Austin, Nashville, Kansas City, and Atlanta. It is offered in smaller cities, however until it becomes available in cities like New York, L.A., and Chicago, most large businesses will be unable to use it. Google does have plans to move to these cities soon, but population density and political pushback from major Internet service providers are lengthening the process.
Lack of Necessary Infrastructure: Google Fiber requires an extensive fiber-optic infrastructure that some cities lack partially or entirely. Google must not only create the entire infrastructure needed so the technology can run properly in a given city, but also create hubs so the service is as reliable as competitor's offerings. These hurdles mean that large businesses in major cities are still a year or so away from being able to use Google Fiber as their core Internet provider. However, as Google overcomes these hurdles, more and more businesses will make the switch to this technology and benefit greatly by doing so.
Looking Ahead
These hurdles mean that large businesses in major cities are still a year or so away from being able to use Google Fiber as their core Internet provider. However, as Google overcomes these hurdles, more and more businesses will make the switch to this technology and benefit greatly by doing so.
As this new technology continues to be refined and enhanced, it's best for businesses to start preparing for the future implementation process of it now.
If your business is lacking the Cloud computing or Ops talent it will need to take advantage of the benefits Google Fiber offers, contact Mondo today. We can connect you with the talent you'll need to initiate the preparation process now.