Google's New Gboard Keyboard: The Future of Mobile Search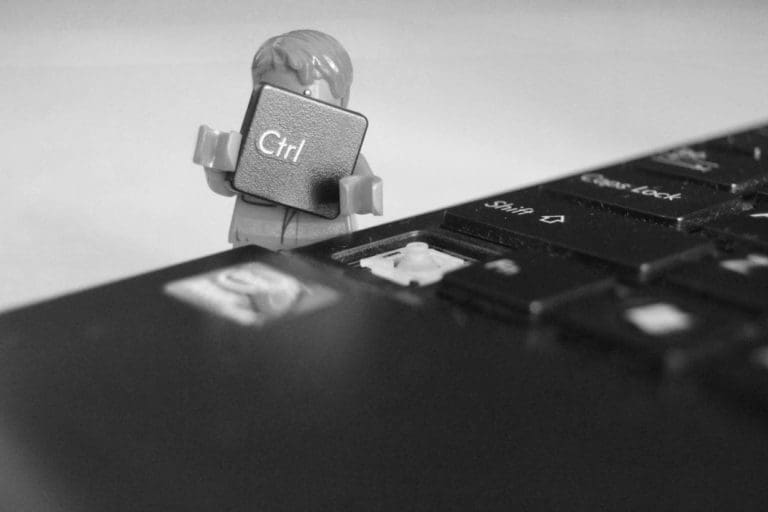 Google's latest online update comes to the one item we all use on our smartphones: the keyboard. Say goodbye to your current iOS keyboard and welcome Google's new Gboard keyboard because it is going to change the way you use your phone. Not only that, but it is looking to completely alter the future of mobile search as well.
So, how exactly does it work and how will it affect the future of mobile search? Let's find out.
How Google's Gboard Keyboard Works:
Google's latest development, the Gboard keyboard, is an iOS-only app that actually places Google Search inside of every single app that uses a keyboard. Which means Google Search is now available directly in your Messages, Instagram, Snapchat, Facebook, and News apps. Currently, this app is limited to Apple users, however, Google claims to be working on an equivalent feature for Android devices.
Users that download the app and allow the keyboard full access to their device will now be able to Google everything from local restaurants to emojis, images, and even gifs without having to leave their keyboard. This eliminates the annoyance of having to leave the app you are in to do a Google Search or use a third-party app like Giphy to find a relevant gif.
What It Means For the Future of Mobile Search:
Now that you know how Gboard works, it's time to delve into how it will influence the future of mobile search, along with how it will change current mobile usage habits of consumers.
An End to Browser Apps
Google's latest keyboard plugin could be the company's response to the fact that mobile users spend more of their time in apps than browsers. Rather than attempting to entice users to return to browsers, Google has brought the browser to them, which could spell disaster for every other browser app.
With immediate access to Google Search in apps like Messaging, users will no longer find it necessary to navigate out of their app to a browser to find the answer or product they want. Facebook's push for it's Instant Articles publishing platform also helps eliminate the need for browser apps since users that click on an article published by this format will remain inside the app, rather than being redirected to a browser.
Basically, the two main reasons mobile users still use browser apps, for search queries and to read or access content, have just become obsolete thanks to Gboard and Facebook's Instant Articles. This could mean the end of browser apps like Bing, Safari, and Chrome.
Increased Value of Paid Search
Surprisingly, Google has no current plans for advertisements in Gboard. Gboard users will notice the lack of product ads typically found at the top of the search results on their browser app and desktop searches. However, just because there are no current ads does not mean there won't be many in the near future.
The potential for paid advertisements in Gboard is incredible for both advertisers and consumers. For example, users browsing products in the Amazon app can easily do a quick search via Gboard for better deals that would show up as product ads. Although currently unavailable, this feature can apply to a variety of search queries and could be an entirely new way for businesses and their products to be found by users.
Dramatically Altered Search Rankings
One major change the Gboard is bringing to the future of mobile search is a slightly altered algorithm for ranking pages, thus dramatically altered search rankings. While the current SEO for Gboard does follow a similar algorithm used for mobile searches, it does differ in numerous ways.
With Google's keyboard, the algorithm has been altered to prioritize news listings since a major function of the keyboard is sharing search results, like in the Messaging app. Another change is that fast-loading Accelerated Mobile Pages, Google's response to Facebook's Instant Articles, are not displayed in search results, which differs from mobile browser search results. Gboard search results also don't include Twitter or App results.
The final major difference between Gboard search results and desktop or mobile results is that the keyboard has no long-term memory of a user and what they search for, which means less personalized search results. Even if users are signed into Google via other apps, the Gboard won't connect results to that account. For now, your data is safe when it comes to the Gboard, however, that means the keyboard won't remember what you search for a day or week from now.
As Google's keyboard develops, it will be interesting to see how these differences affect business and website traffic and how else the algorithm will be differentiated from the desktop and mobile algorithms.
Looking Ahead
Google's latest venture to become a key component of the keyboard in your smartphone could be one of the biggest changes to how we use our devices in years. Forward-thinking businesses should consider onboarding SEO Specialists or SEO/SEM Analysts to help them take advantage of the newly updated algorithm for Gboard's search results and reap the benefits of this newly developed search platform.
If you're looking to optimize the content on your website for the changes coming to search or if you've noticed an SEO talent gap on your team, contact Mondo today. We can help you stay competitive and take advantage of the Gboard functionality.