Have You Outgrown Your Current Pool of Talent?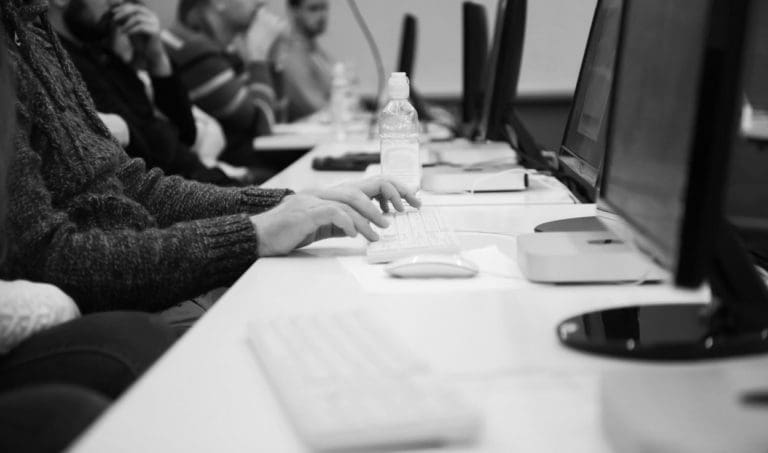 The best talent may not always be found within your company; adapt and change to achieve business goals. Your choices are limited to becoming a marketing expert, hiring a marketing team or retaining a marketing agency. Your entire business depends on getting this decision right. It may seem like an exaggeration – but it's not.
The workforce of the past was organized around company. The workforce of the future is organized around the worker. Your digital marketing team should be responsive and nimble through a flexible work-staff model; by just having existing employees pick up the slack reduces productivity in the long run by distracting them from core tasks. Procter & Gamble will look outside its own workforce for the talent necessary to further drive revenue, a huge change to its legendary promote-from-within culture.
The practice of supplementing permanent staff with the Elastic WorkforceTM is valuable as businesses experience the ebb and flow of the marketplace, seasonal lows and highs, or product-specific launches and promotions. The workforce of the past was organized around company. The workforce of the future is organized around the worker. Salaries for mid-career marketing professionals can be quite expensive; the assembly of a modest in-house department is an investment that easily stretches into six figures with employment taxes, unemployment insurance, workers compensation, HR administration costs and benefits. You could wind up spending your entire budget on payroll to hire full-time employees, for a project specific role to fulfill short-term needs…and still not have all of the skill sets needed.
Commonly Outsourced.
According to Freelancers Union and Elance-O-Desk, by 2020, 40% of the U.S. workforce will be independent-workers. In the current market, there are five project specific roles that are commonly outsourced. These roles are:
Content Strategist
SEO/SEM Analyst
Digital Project Manager
UI/UX Developer
Mobile Designer
This is a trend that will continue to rise and something that you should take advantage of if your current pool of talent is being stretched beyond its limits.
Control Fixed Costs.
Outsourcing your marketing function converts fixed costs into variable costs; office space, subscription services, computer hardware and software, office supplies, cost of marketing automation tools, website hosting, etc. are eliminated costs.
Social Strategy.
It's relatively simple to establish Facebook and Twitter accounts, but if you're only concerned with vanity numbers instead of exactly who your community is made up of, it's probably time to trust your social presence to the experts. Most are simply just too busy trying to grow your company to effectively handle tasks such as social-media marketing and customer service. But help is only a few clicks away.
Lead Generation.
In order to keep your pipeline full of promising prospects, lead generation must stay on track when it comes to maximum return on investment. Examining segments, objections and target markets ensures that your lead generation efforts never deviate from your best possible ROI; an outsourced lead-generation department can bring with up to 43% better results than an in-house one.
Growth.
Outsourcing is particularly useful for businesses looking to grow as it provides more scalability and flexibility than an internal marketing team. Lead generation for the top of your sales funnel doesn't require you to reallocate your entire sales team or increase your own overhead and administrative costs for more sales staff members while still hitting all of your growth targets. Your pipeline is always full for top of the funnel prospecting.
If you'd like to learn more about outsourcing the demand generation engine of your business, click here to request a consultation.