The 3 Highest ROI Generating IT Jobs for Elastic Placements for 2016-17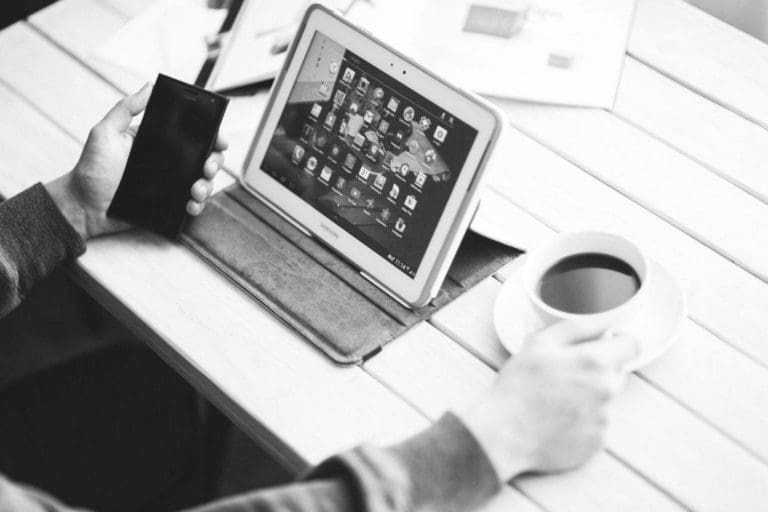 As we identified last week in the first installment of our two-part blog series covering the highest ROI generating IT jobs for 2016-17, it's crucial that businesses evaluate the ROI generating potential for permanent tech roles before deciding to add them to their team. However, this also extends to businesses considering outsourcing specific jobs or business needs to the elastic workforce™. Outsourcing can get expensive fast, so it's critical that businesses prioritize the jobs that will yield the highest returns.
To help you make sound hiring decisions when it comes to outsourcing while still prioritizing your bottom line, here is a look at the three highest ROI generating IT jobs for elastic placements for 2016-17.
Highest ROI Generating IT Jobs for Elastic Placements
– Web Developer:
One major problem large businesses eventually run into is website functionality issues. Often, businesses start out by creating a website for as cheap as possible and building on it as they go. This results in constant third-party additions that slow the speed of the website causing higher bounce rates and quick fixes that work short-term but create more coding difficulties long-term. Usually, businesses reach a point where an entire website redesign is needed, which is where Web Developers come in.
A Web Developer is responsible for designing the entire website, creating a brand-new coding framework that is easy to update, backing up all changes, updating all content, and addressing any issues or problems as they arise in the development process. Considering these responsibilities, many businesses incorrectly assume they need to hire this role permanently. However, financially it is a much better investment to outsource this need to an elastic worker. This is because the real need is a new website; once it's completed, the role is no longer necessary.
When hired as a permanent role, the average annual salary for a Web Developer is $64,900. If outsourced to an elastic worker, you end up paying a fraction of this cost for an entire website redesign that will then lower bounce rates, improve click-rates throughout your website, improve customer retention, boost website traffic, and lead to more conversions. All of which proves the ROI potential for this elastic placement.
– Mobile App Developer:
One need many businesses are now facing is the development of a native mobile app. As the use of mobile devices continues to rise higher and faster than desktop computers, businesses must provide customers with apps they can access via their mobile devices or risk losing them. Many turn to hiring a Mobile App Developer for their tech team because they fail to realize they are hiring a permanent role for, typically, a one-time business need.
Mobile App Developers are responsible for the design, development, and creation of mobile applications for both iOS and Android devices. If your business is looking to build and release a native app in 2017, then it's crucial to understand the high-cost of app development and the lack of ROI generation provided by hiring a permanent placement for this project. Instead, the better choice is to outsource since businesses generally only need one native app developed, rather than one developed each year by an internal Mobile App Developer.
The average annual salary for this role is around $92,600. Which means if you hire for this role permanently, you will still be paying thousands of dollars each month solely for minor tweaks or adjustments after the app has been developed and released; money you are unlikely to see a return on. Instead, outsource to a contracted Mobile App Developer for the highest ROI generation potential.
– Software Engineer:
No matter what industry you operate in, you must utilize some type of software technology to accomplish a variety of business goals. Whether it's software that connects you with customers, allows you to store, edit, and publish content, track orders, or manage data, it's crucial to the way your business operates. As businesses grow, they tend to realize that the software technologies they are using do not cover all of the aspects they need them to. This is when businesses look to hire Software Engineers.
These tech professionals are responsible for identifying business needs for software use, developing functions that address all business needs, and creating a variety of software to be implemented company-wide. Rather than hiring a Software Engineer as a permanent addition, this role actually offers the highest ROI generation when hired as a temporary position. Because this individual operates in regards to a one-off function, in that their job revolves around creating a product only once, there is no need to bring them on permanently and continue to pay them annually.
The average annual salary for Software Engineers is $100,690. By outsourcing this role, you save on those annual expenses since you will only be paying for the time directly related to software development. Additionally, this role offers the highest ROI generation because the enhanced software created will be utilized daily by all employees resulting in improved productivity throughout your business, better customer retention and management, and improved tracking and analytics capabilities.
In Conclusion:
Rather than hiring for permanent IT roles based on immediate needs, it's crucial business executives are gauging the ROI generation for each position and whether it would increase if they utilize an elastic worker instead. The three jobs listed above are the highest ROI generating IT jobs for elastic workers for 2016-17 that forward-thinking businesses should outsource their needs to.
If your business lacks the elastic IT talent you need or you're unsure which outsourced IT roles offer the best ROI, contact Mondo today. We can match you with the qualified, temporary IT talent that offers the highest ROI generation potential for your business.