How to Retain Developers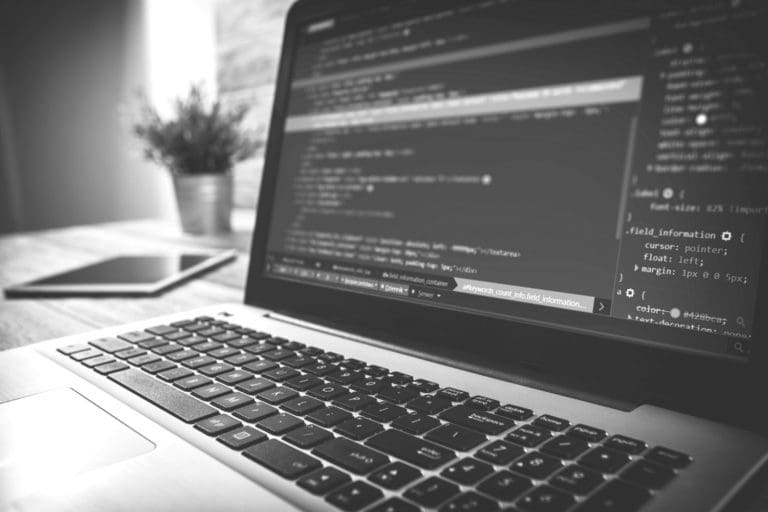 Developers are some of the highest paid professionals in any industry. They are responsible for everything from how you use Instagram to the complex Salesforce tools your business relies on. (We'd basically be lost without them.) While recruiting in-demand development talent is difficult, the real challenge is figuring out how to retain Developers.
A quick glance at Payscale's report on employee tenure and you'll find Amazon and Google at the bottom of the list with 1 and 1.1 years as their median employee tenure, respectively. In the Tech industry alone, it's rare to see employees, especially Developers, stay with one company longer than two years.
We love finding you the development talent you need, but we also want to make sure you retain Developers for as long as possible. Consider these tips a little exclusive insight into the minds of your most valuable employees.
5 Ways to Retain Developers:
Know Your Market
To get the software, app, or web development talent you needed, you most likely had to look into the average salary ranges, benefit plans, and additional incentives competitors were offering for the Developer roles they wanted to fill. This research shouldn't end when you find the hire you need.
Stay on top of the hiring trends for Developers. Salaries for specific Developer roles are on the rise depending on their specialization. New, innovative benefits are constantly being created by competitors. Some companies have begun offering 3-day work weeks to attract top Tech talent. Google has their 20 percent policy to encourage Developers to experiment and innovate on the projects that matter most to them.
Ensuring your business is on par with what competitors are offering minimizes the risk that the talent you fought hard to attract gets poached out from under you. (Which happens often. Just ask Snapchat or Google.) To retain Developers, you must make sure you are continuing to craft an environment and benefits package that will make them want to stay after being hired. 
Learn What Matters
A core component of retaining your employees, regardless of their position, is learning what matters most to them. When it comes to Developers, that typically entails two core components.
First, prioritize remote work options. If a fully remote position doesn't mesh well with your collaborative company culture, consider allowing your Developers to work remote for three to four days per week. The highly qualified Developers we place tend to go to companies with more flexible remote policies. With the emergence of group chat apps like Slack, having Developers work remote doesn't have to mean decreased communication or collaboration. In fact, it might actually lead to increased collaboration, productivity, and innovation.
Second, give Developers the autonomy they need to get the job done. Whether you need a Full Stack Developer or a Cloud Developer, these experts operate best autonomously. The reason these Tech professionals are paid so well is because they have niche skills most people don't. Trust them and the knowledge they have to get the job done well. There's rarely, if ever, a need to micromanage high-end development talent.
If Developers feel like they are constantly asked to do things a certain way that doesn't make sense to them, they won't stick around long enough for you to solve the management problem. Instead, avoid it entirely by allowing your Developers the independence they need to work best. Which, at the end of the day, provides them with a better work environment and your business with better-customized solutions.
Expand Your Stack
Developers want room to grow. They understand critical work tasks will always be the priority, but they also want to work at a company that understands their desire to continue to expand and build on their current knowledge. If your Developers operate solely in .NET or C++ for business platforms encourage them to take courses and learn another coding language. Seek out courses and conferences that will expand their current skill sets. Doing so might even provide them with the enhanced expertise needed to identify innovative solutions to current business needs.
Providing growth opportunities is one of the top ways to generate engagement from and retain Developers for longer. If they feel invested in by their employer and encouraged to pursue additional professional development opportunities, they'll stick around longer because they are able to add to their own value and what they can bring to the table.
Do Away With Non-Technical Reports
There's nothing Developers hate more than having to answer to someone who knows nothing about what they do or the technologies they use. While doing away with all non-technical reports in place might not be feasible for your business, see what you can do about having professionals with some past engineering or programming experience managing your development team. Reporting to someone who's never written a line of code will frustrate your Developers and lead to high turnover rates.
Figuring out how to retain Developers is difficult, but the small step of rethinking your organization's structure can alleviate many of the daily frustrations that lead these experts to jump ship.
Incorporate Meaning
Last but not least, find a way to clarify your company's vision and incorporate meaning into the work your Developers do. While creating an app that minimizes the amount of time Sales has to spend adding in data won't save the world, it could save your business. Make sure your developers see the impact of the work they do each day and are recognized for it. Identifying meaning in day-to-day tasks greatly increases retention rates.
When you are beginning a new SDLC, make sure it's seen as more than just a one-off project. Delve into the business impact of the solution being created and make your Developers feel like a part of the bigger picture. They are creating solutions that will change the way your business functions. Expressing this instills a sense of pride and ownership over the results of the project, meaning you get the best possible solution and your Developers feel a sense of worth in their contributions.
Developers are crucial to the continued success of your business. Attracting them is tough, but the real challenge is to retain Developers. Beat the industry's average tenure rates by incorporating these simple tips and reap the rewards of having Developers on your team for longer.
If you lack the software development or web/mobile development talent you need to create the business solutions you envision, contact Mondo today. We'll match you with the Developers you want and provide you with the resources you need to retain them.