How Increased Immigration Legislation Could Impact U.S. Tech Talent Diversity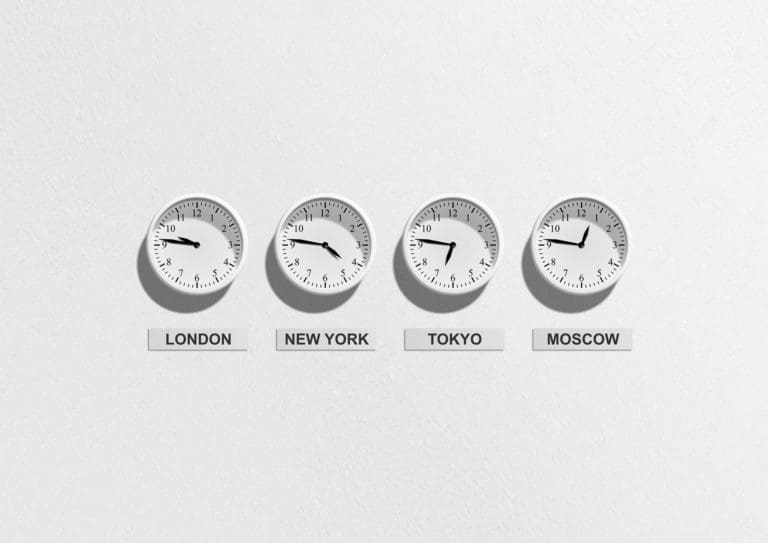 As the leading U.S. staffing agency specializing in IT, Tech, and Digital Marketing talent, our eyes and ears have been glued to the latest immigration policy updates and how these changes may affect tech talent diversity in the U.S. While political views on the issue are important and should be discussed, we are viewing these updates purely through the lens of how they may affect the consultants, candidates, and clients we partner with, as well as the future of tech talent diversity in our nation.
In that vein, here's a look at why so many major tech companies and execs spoke out opposing the latest immigration order provided by the U.S. government and how these changes could affect tech talent diversity at your company now and in the future. (If your business currently utilizes the H-1B visa program, stay tuned. Changes to that program are up next in Congress and discussed below.)
Why New Immigration Legislation Matters to Tech Talent Diversity
Tech execs, like yourself, were some of the first to address the immigration reform order that temporarily stopped the admission of refugees, indefinitely banned the admission of Syrian refugees, and halted the admission of all citizens, including green card and visa holders, of seven countries, which have been noted as Muslim-majority countries, for at least the next 90 days.
Why so concerned? Well, it turns out the immigration changes affect current employees at numerous tech companies, not to mention the tech talent they are forced to recruit internationally due to severe tech talent shortages in the U.S. Several major U.S. tech companies sent out memos to their employees addressing the new immigration policy and instructed employees that are citizens of the banned countries not to leave the country, while also offering legal support to those already outside the U.S. when the order was released. Companies like Apple and Microsoft also discussed the importance of immigration to their company's future, as well as the nation's future, in their memos following the immigration order and expressed disapproval of the latest immigration restrictions.
Why the rapid and mostly negative response? Due to the growing shortage of high-end, qualified tech talent in the U.S., a majority of Fortune 500 tech companies rely on international recruitment to find the tech professionals they need. This is because the level of tech talent found in other countries dramatically eclipses the talent found stateside. And this trend shows no signs of stopping since our current tech educational programs and efforts are years behind other leading countries. Additionally, immigrants not only make up a significant portion of the tech talent found in the U.S., but many of the most successful and ground-breaking U.S. tech companies are founded and run by immigrants or the children of immigrants. This robust list includes the following companies:
Augmented Intelligence in Business
When the conversation is changed from artificial intelligence to augmented intelligence, the possibilities for business uses expand exponentially with only a temporary disruptive effect on the workforce rather than a permanent, disastrous effect. Instead of thinking about how autonomous robots can help your business, it turns into how AI-driven technologies and tools can augment the work of your employees to increase efficiency and improve productivity.
Augmented intelligent systems have already been implemented at a large number of both large and small businesses. With everything from AI-driven marketing automation technologies to enhanced data analytics systems, it's likely your business is already using some form of augmented intelligence technology. Businesses that have yet to adopt AI-driven tools or are slower to adopt them will be outpaced rapidly by those that do.
Additionally, while this partnership between AI technologies and people will still disrupt some jobs, it will overall present opportunities for job growth, higher productivity, and higher earnings for individuals and businesses in every industry. It will also open entirely new sectors of jobs for those specializing in augmented intelligence systems.
Tesla/SpaceX. Elon Musk, the founder of both Tesla and SpaceX, immigrated to the U.S. after growing up in South Africa.
Google. Sergey Brin, one of the co-founders of Google, immigrated to the U.S. with his parents from the Soviet Union to escape the discrimination they suffered as Jews.
Reddit. Alexis Ohanian, the founder of Reddit, is the son of a refugee who fled Armenia.
Amazon. Jeff Bezos, the founder and CEO of Amazon, whose stepfather was an immigrant from Cuba.
Yahoo. Jerry Yang, the co-founder and former CEO of Yahoo, immigrated to the U.S. from Taiwan.
eBay. Pierre Omidyar, the founder of eBay, was born in Paris to two parents from Iran, which is one of the countries whose citizens are currently banned from entering the U.S.
Apple. Steve Jobs, the co-founder and former CEO of Apple, was raised by his adoptive mother who is the daughter of Armenian immigrants. Jobs' biological father, Abdulfattah Jandali, grew up in Syria, the country whose refugees are now indefinitely banned from entering the U.S., before immigrating to the U.S.
How Immigration Legislation & Proposed H-1B Visa Changes Affect Tech Talent Diversity
Despite outcries from the industry regarding the latest immigration legislation and proposed H-1B visa changes, how much will these changes truly affect tech talent diversity in the U.S.? In short, a lot. For starters, companies like Microsoft have at least 76 employees directly affected by these new rules. If these employees are barred from entering the U.S., it could cause immediate talent gaps on crucial teams that the U.S. cannot fill due to a lack of skilled tech talent and inadequate tech educational programs at the high school and collegiate-level to develop new tech talent.
Also, a ban on any citizen from the seven countries listed in the order eliminates your ability to recruit promising tech talent from those areas. Since the U.S. already has a significantly lower amount of graduates in science, math, and computing, tech companies like yours rely on the wealth of skilled candidates from other countries to succeed in an increasingly competitive and tech-driven marketplace.
While this order will force companies to consider more U.S. talent or talent from non-restricted areas, there is no way to measure how much tech companies will lose by limiting the tech talent they have access to, especially considering the small tech talent pool currently available in the U.S. It could mean the loss of an innovative new product, technology, or software. Or, it could mean overall business earnings far less than what they could've been.
In addition to the immigration reform the U.S. Government has already instated, a new bill looking to reform the H-1B visa program could also directly affect tech talent diversity. The proposed bill seeks to potentially lower the total amount of highly coveted H-1B visas available, raise the minimum salary of H-1B visa holders from $60,000 to $130,000, and require companies to offer vacant positions to an equally qualified American worker before seeking an H-1B visa holder, among many other changes.
While these potential changes are alarming to companies dependent on H-1B workers for their tech talent needs, it has only been introduced to Congress and will likely undergo considerable changes before implementation. Also, it's important to note that the intent behind the H-1B reform is to confront and reduce the abuse of the program by companies trying to exploit foreign workers and avoid regulations associated with American workers.
Looking Ahead
The future of tech talent diversity in the U.S. will be dependent on how current and future immigration reform is developed and executed. Many tech execs have expressed concern that the latest updates will negatively impact their ability to attract top tech talent, harm the U.S. tech economy as a whole, and result in driving current and future tech companies from the U.S., which means fewer tech jobs for American workers. Only time will tell the direct effects these changes will have on those working in tech, as well as those that recruit and staff tech talent.
If you're looking to fill tech talent gaps at your business or want to learn more about our freelance and contract talent options in the event your tech employees are no longer legally allowed to work in the U.S., contact Mondo today. We'll provide you with the tech talent you need to drive innovation and continue to flourish in the changing U.S. landscape.