5 In-Demand Developer Roles Your Tech Team Needs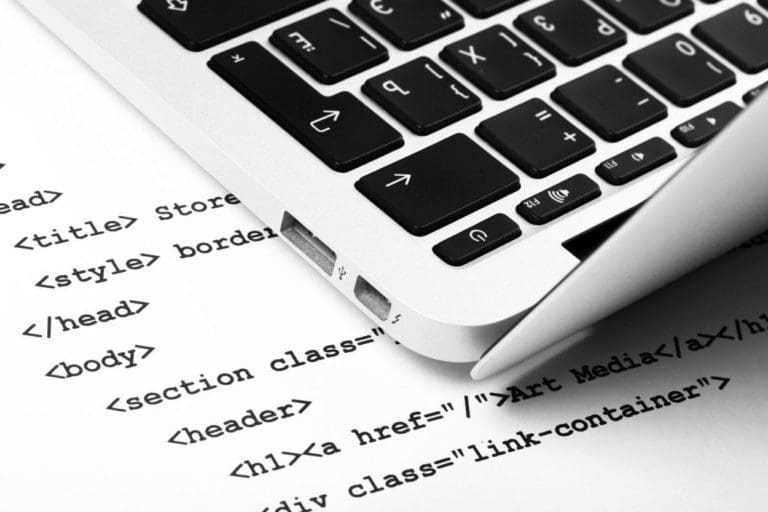 2016 is the year of the Developer. As reflected in our 2016 IT Salary Guide, tech jobs that fall under the umbrella term of "Developer" are some of this year's hottest and most in-demand jobs. If your business' tech team is on the light side, or you've noticed some talent gaps recently in your tech department, then it's time to check out some of the in-demand Developer roles that competitors are hiring for.
Here's a look at five in-demand Developer roles you should be hiring for this year:
– Web Developer:
Web Developers are experiencing a 6.4 percent increase in salary thanks to an increase in demand for this position, according to data provided by InformationWeek. Employment for this role is expected to grow 27 percent between 2014 and 2024, a staggering figure created by the Bureau of Labor Statistics.
This in-demand Developer role is highly desirable due to the job responsibilities of this position. Individuals holding this title are responsible for designing a business' website, updating it as needed, solving any coding issues, backing up all data sourced from the website, creating specific technical requirements and components so everything runs smoothly, among many other tech-specific duties.
Businesses looking to maintain and update an outdated website should definitely consider hiring Web Developers to ensure the transition goes as smoothly and quickly as possible, as well as ensure they have the web specialists that are needed when any issues or accessibility problems with the website arise.
– Front-End Developer:
In the past few years, many executives and marketers have shifted their focus onto improving the UX on their websites and apps, due to the rapidly growing audience of mobile users and thus the importance of mobile optimization and app development to a business' success.
One in-demand Developer role that has benefited greatly from the re-prioritization of UX is the Front-End Developer position. This tech professional is responsible for creating, developing, and enhancing the user interface and experience for a consumer on websites and apps and providing necessary maintenance and updates.
An excellent UX boosts conversions, traffic to your website, and helps lower marketing expenses, among other benefits since it makes it easy for consumers to find your content and products and often helps build brand loyalty and consumer satisfaction. Bringing on a UX-driven tech professional, like a Front-End Developer, gives your business the chance to reap these benefits and improve the ROI of your marketing efforts.
Businesses looking to improve their UX and update and enhance their online and mobile offerings should consider bringing this position onto their IT team.
– Mobile App Developer:
A Mobile App Developer is another one of the top positions we found in high-demand during the research for our 2016 IT Salary Guide.
This in-demand Developer position is witnessing an 8.2 percent increase in salary from last year, which shows more businesses are understanding the importance of developing the mobile offerings their customers want and enticing and hiring the internal talent needed to get the job done.
Businesses without a branded app, or plans to develop one, risk falling behind competitors with these mobile offerings. A Mobile App Developer will help create any and all mobile applications for your business, test the compatibility between Android and iOS platforms, and be able to connect apps with social media as well.
– Python Developer:
Python is the latest coding language that businesses are scrambling to hire for. Python is a specific programming language that can be used for a variety of applications. It's grown in popularity due to the stability and versatility of the language and the fact that Developers can write more complex concepts in fewer lines of code with Python than they can with other coding languages.
Depending on what your specific coding needs are, a Python Developer would be responsible for any of the following tasks: writing reusable, testable, and efficient code, implementing security and data protection measures via coding, integrating data storage solutions, designing and implementing applications, and identifying and creating solutions to increase usability of online and mobile offerings.
Python Developers are seeing a surge in demand for their position due to their specialization with this particular language. Because it is a very high-level language, meaning a specialist is needed to decipher and configure it, more businesses are looking to hire Python Developers to help them compete with more sophisticated coding they are seeing competitors using.
– Amazon Web Services Developer:
Amazon Web Services (AWS) has quickly advanced as the front runner for scalable cloud computing business needs. It currently dominates the market, and, because of this, the Amazon Web Services Developer role has seen a dramatic increase in demand for their skills.
AWS Developers are responsible for designing, building, and running applications on the AWS platform, in addition to designing, developing, and deploying cloud-based solutions, security enhancements, and debugging fixes. All of which are immensely valuable skills to any business that relies on mass amounts of data or requires additional storage for documents, data, and info.
The demand for this hot Developer role is expected to increase as more businesses turn to cloud computing to handle their data and virtual storage needs.
These in-demand Developer roles can help your IT team accomplish the goals you have for your business, in addition to helping transform your business' online and mobile offerings. While it may seem initially expensive to bring on new hires to your team, the ROI these individuals will bring in terms of increased website traffic, consumer engagement, and overall audience size more than makes up for it.
If you've noticed a talent gap on your IT team or realize the value one of these roles could add to your business offerings, contact Mondo today. We'll help identify and match you with the in-demand Developer talent your business is missing.