3 In-Demand Tech Engineering Roles for 2017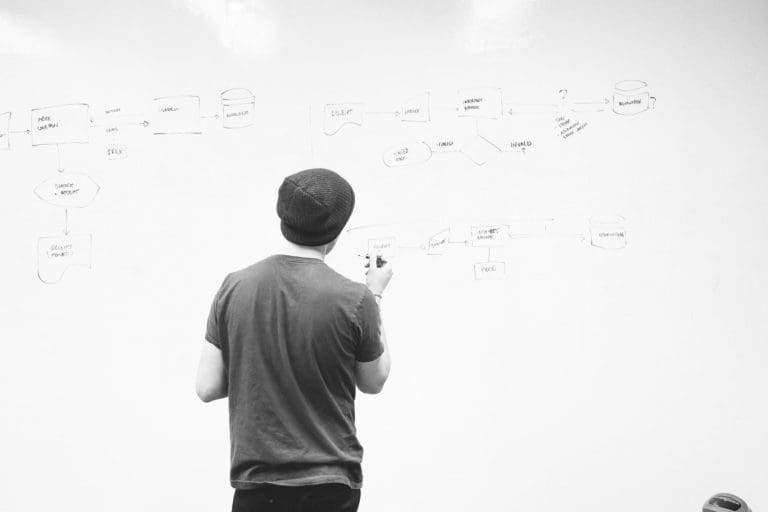 The demand for tech-related jobs has been exponentially growing within the U.S. over the past decade. From 2004 to 2014 the technology job sector expanded 31 percent faster than other high-growth sectors. During this same period, STEM (Science, Technology, Engineering, and Mathematics) roles increased by 11.4 percent. The Commerce Department recently projected that the steady increase of in-demand tech engineering roles would continue through 2018.
According to CompTIA's Cyberstates 2016 report, the U.S. technology industry added approximately 200,000 net jobs in 2015. This tremendous growth helped make innovative technology more affordable and accessible to businesses, which resulted in the growing demand for tech-centered engineering roles related to developing and securing these technologies. As the demand for these roles continues to rise, companies striving to remain competitive must hire for them now or risk losing access to qualified talent as the tech talent gap expands.
To help your business remain successful and outperform your competitors in 2017, here's a look at three of the most in-demand tech engineering roles you need to hire for before the end of 2016.
3 In-Demand Tech Engineering Roles for 2017:
1. Cybersecurity Engineer: One of the most in-demand tech engineering roles for 2017 is the Cybersecurity Engineer. As technology advances, hackers are enhancing their own skills as well to effectively attack and steal from businesses utilizing the latest technologies. Significant data breaches are now commonplace. The continued onslaught of cyber attacks has resulted in the high demand for Cybersecurity Engineers.
One of the top responsibilities of a Cybersecurity Engineer is to provide enhanced security for a company's website, database, and computer network. Additionally, individuals in this role work to identify all possible cybersecurity threats to a business. These engineers also collaborate with your cybersecurity team to solve any security issues as they arise.
Hiring a Cybersecurity Engineer helps a company protect their sensitive data against current and future threats. Also, companies that do so enjoy the benefits of a cybersecurity system that is efficiently functioning at optimal levels for enhanced security, which results in safer e-commerce platforms, safeguarded files, and secure company networks free from lurking hackers.
2. Virtual Reality Engineer: It's no longer up for debate; the era of virtual reality (VR) is here. In fact, the VR sector is expected to generate $30 billion in revenue by 2020. In response, tech-centered businesses are already hiring Virtual Reality Engineers who can be leveraged to create the VR technologies that consumers will want in the coming year.
Virtual Reality Engineers are responsible for building and developing the virtual reality offerings at a business. They also suggest and implement improvements to an existing or developing virtual reality platform. In addition to these responsibilities, Virtual Reality Engineers create the code, tests, and troubleshooting scenarios that are required for the successful creation of a VR environment. It's common for individuals in this role to work closely with other IT team members, including Project Managers and Software Engineers, to accomplish goals and ensure the VR technology is ready for release.
The continued increase in consumer demand for VR programs and platforms will only increase the hiring demand for Virtual Reality Engineers. Any company that wants to be on the forefront of this innovative technology must hire for this role now in order to build or improve upon their VR offerings and supply their consumers with the tech they are asking for.
3. Cloud Engineer: Cloud applications and hosting solutions have opened previously closed doors to businesses of all sizes that couldn't afford numerous servers or databases. Public, private, and hybrid cloud solutions are now accessible to small startups, large enterprises, and every company in between. In order to reap the benefits offered by this technology, businesses are realizing they must hire Cloud Engineers to help secure, store, and maintain business data, files, communication systems, and other key components in the cloud.
Cloud Engineers are responsible for designing, planning, managing, maintaining, and supporting the software that is associated with the chosen cloud computing solution. These engineers are also responsible for writing, modifying, debugging, and re-testing the software to ensure that it is optimally supporting cloud applications and deployments. Finally, it is the responsibility of a Cloud Engineer to ensure that all cloud computing systems are operating at the highest efficiency levels.
Companies can benefit from hiring a Cloud Engineer in a multitude of areas. From orchestrating data migrations to the cloud, to ensuring that communications remain live at all times, a Cloud Engineer is vital to the success of any company using a cloud computing solution. As cloud solutions continue to rise in popularity in 2017, so too will the demand for cloud engineering roles.
Looking Ahead:
2016 has shown that the tech industry is exploding with growth. However, accessible, quality tech talent is lagging behind due to the expanding tech talent gap. If companies want to stay at the forefront of innovation in 2017, then they need to hire for these crucial, in-demand tech engineering roles today or risk being unable to access this talent as the available talent pool grows smaller moving forward.
If you notice your business lacks one or more of these in-demand roles or you're looking to expand your tech team for 2017, contact Mondo today. We'll connect you with the qualified tech talent necessary to help your company continue to innovate, thrive, and outperform competitors in the coming year.