5 Proven Strategies to Avoid a Bad Hire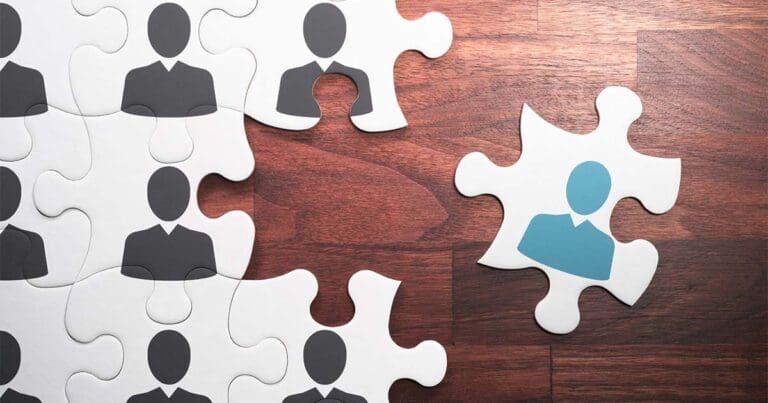 As many executives know, a bad hire results in unforeseen expenses that wreak havoc on a business' budget. We've previously covered the various ways that a bad hire can cost your business money.
At times it can be difficult to gauge whether or not an employee will be successful in a given role, however there are a few things you can do to minimize the frequency of a bad hire.
To guarantee you find the top talent you're looking for, it's always helpful to stay on top of the latest industry trends and average salary ranges for the roles you're looking for — which you can find here in our 2022 Salary Guide.

In the meantime, here's a list of five proven strategies to start incorporating into your hiring process now to avoid bad hires.
How do you avoid a bad hire?
1. Avoid bad hires with accurate job descriptions
Before the hiring process starts rolling, the crucial first step to your strategy should be aligning the job description to the role you are looking to fill.
An ineffective, off-base, or unclear job description often results in unqualified candidates pursuing employment with your business.
Spending more time crafting an effective and realistic job description will help attract the highly qualified talent needed and eliminate those without the necessary skill sets.
Evaluate the skills, specialization, responsibilities, and experience needed for the role and collaborate with employees familiar with the position to identify any overlooked position details that need to be included.
One method that should always be avoided is finding and copying another description online for a similar role. This method will produce applicants that won't fit your specific position and could result in on-boarding a bad hire to your team.
2. Market to the appropriate target audience to avoid attracting a bad hire
The next key component in your hiring process strategy is marketing the job description to your target audience or talent pool and optimizing the content to be found easily.
If you are simply trying to reach as many candidates as possible, then job search sites like Indeed or CareerBuilder would be the best place to publish.
However, if you're looking for more specific talent or specialized individuals, sites like Dice, eFinancialCareers, mediabistro, and TalentZoo are great due to their focus on jobs in niche industries.
Incorporating SEO strategy into the creation of the job description is also crucial to have your job posting displayed in the first few search page results for a job search query.
Include popular search keywords and phrases that applicants will be using when looking for job openings online to ensure you reach your desired audience.
3. Spot a bad hire during the applicant review process
When evaluating which candidate is right for the position, you must do research on every applicant to make an informed decision.
A quick Google search can bring up details about potential employees you wouldn't have known otherwise.
Also, make sure to always take the time to check an applicant's references. Connecting with references and discussing an applicant's past performance is key in evaluating whether or not the candidate would be the right fit for your company's needs.
4. Adapt your interview process to avoid a bad hire
Once you've vetted your applicants, an effective and in-depth interviewing process is the next critical component in identifying which candidates will be successful at your business.
Here are some best practices for effective interviewing to avoid a bad hire:
Conduct an initial phone interview
Prepare a list of position-specific questions
Ask questions about work culture preferences
Pay close attention to the prospective candidate's responses
Rephrase any questions that the interviewee answered vaguely
Take lots of notes!
The interview process is the place to probe for any potential shortcomings of the candidate that their resume won't showcase.
5. Don't rush the hiring process to avoid bad hires
When filling a talent gap, a crucial part of your hiring strategy needs to be building a realistic timeline for successful placement.
Many hiring mistakes are made because managers feel pressured to fill a position as soon as possible. When rushed, they often interview the first candidates who apply.
By building a realistic timeline and understanding that it takes around five weeks on average to fill staff-level positions and seven to eight weeks to fill management-level positions, you allot enough time to find the right fit for the role.
If you are under a tight deadline to fill a talent gap as soon as possible, allocating resources to a recruiter to find the talent you need could be your best bet.
By contracting a professional recruiting agency, you widen the pool of talent you have access to, guarantee you receive a successful hire, and save your business money in the long run as well.
Incorporating these proven, effective strategies will greatly enhance your business's ability to attract and hire the qualified talent you need.
If you're still experiencing a limited pool of applicants to your job postings, contacting a recruiting agency like Mondo will help expand the talent pool you have access to.
---
Mondo Matches Great Talent With Great Companies
With an expansive, connected network of the top IT, Tech, Creative, and Digital Marketing professionals and a proprietary process, Mondo can match you with the hard-to-find, specialized talent you need.