Why Your Brand Needs to Hire a Social Media Manager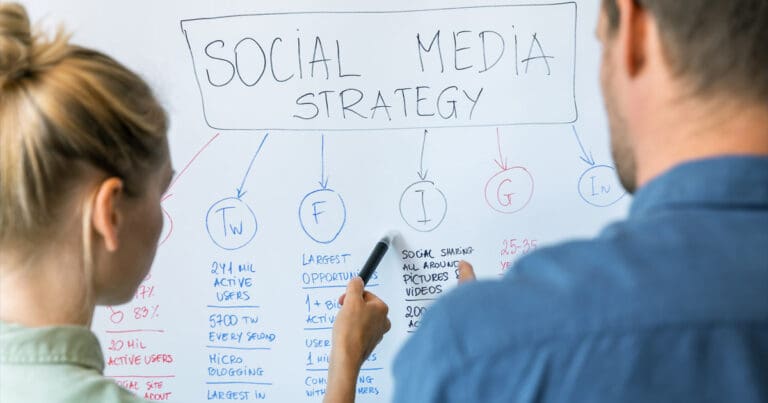 Of course by now, even if you aren't a die-hard fan, there's no doubt that you've at least heard of Wendy's witty yet trolling tweets, seen someone taking a selfie for Instagram at Glossier's pop-up stores, or scrolled past one of GoPro's user-generated videos.
What do these businesses have in common?
Despite belonging to different industries, each of these companies has proven they understand the importance of making the most of their content and capitalizing off of their viral social success.
If your Tech company is looking to remain competitive this year, then it's essential to hire a Social Media Manager.
How a social media manager can help your brand
Every business today wants to go viral, for the right reasons and there are several ways a social media manager can help your brand like building connections with your audience, leveraging listicles, and partnering with influencers.
Your enterprise can produce enhanced content, expand your audience reach, and even impact your bottom line by taking a look at the companies that have gone viral and seeing what has worked for them.
Here are a few tips we found from these businesses that can help you achieve viral content success.
Social media managers build real connections
In less than three years, Glossier has already emerged as one of the biggest industry disruptors; you're probably asking how right?
Emily Weiss the CEO, attributes this to the authentic relationships her company creates with its customers.
With only 24 products, this company is thriving due to the open line of communication, and this is exactly the first step your enterprise needs to take before you create viral content.
Building real connections with your consumers will help develop a community of social sharers you'll need to go viral, but will also give you an authenticity that will provide a competitive edge.
Social media managers use roundup posts
Ever wonder why sites like Buzzfeed have done so well?
First, they've mastered creating viral content and have also learned how to make the most of roundup posts.
BuzzFeed is known for its listicles, and it's how this brand builds its authority and gains valuable backlinks.
Your Tech business can start utilizing roundup posts to draw in industry experts who can help you become a thought leader of your industry, while these posts will also create content that is extremely valuable and easy to share, which will help you increase your odds of having content go viral.
Social media managers partner with influencers
Did you know that 22% of marketers who participated in a recent study viewed influencer marketing as the most cost-effective way of broadening a company's audience?
Before any of your content can go viral, your business will need to build brand awareness and with the results of a recent survey showing that 65% of the participating consumers said they would purchase from a company if their products or services were advertised by an influencer, you'll want to partner with the right influencer for your target audience ASAP.
How to hire a social media manager
To get the best ROI on social media, you'll need to learn how to hire a Social Media Manager to stay ahead of your competition with strategies like creating an inclusive and diverse company culture, recruiting from Gen Z, and partnering with a staffing agency.
Be inclusive to attract social media manager talent
The growing threat to many companies' attraction and retention rates is employee mistreatment and toxic work cultures.
The estimated cost of employee mistreatment in Tech is around $16 billion annually, so not only will your turnover rates increase, but you'll miss out on in-demand Social Media talent, who won't view your business as a good cultural fit.
It's important to remember that prospective employees' work experiences will differ based on race, gender, and sexuality, which is why integrating intersectionality and creating an inclusive workspace can be beneficial in helping you attract, hire a Social Media Strategist, and also retain this talent.
Recruit a social media manager from Generation Z
As Digital Marketing professionals from older generations reach retirement age, it will be crucial for your company to attract and retain the new generation of talent.
The Center for Generational Kinetics recently reported that out of all of the Generation Zs with cell phones, 95% of those devices are smartphones.
These are the people who live, breathe, and sleep all things mobile and social.
If you hire a Social Media Strategist from this generation they are likely to already be on top of the latest trends and can be a great resource for appealing to the users of various social networks.
Partner With a Staffing Agency
Just because your enterprise may know how to hire a Social Media Strategist successfully, doesn't mean you have the time or the resources needed.
This is why many competitive companies partner with a staffing agency. Staffing agencies, like Mondo, can help you find the creative talent required to succeed.
Our average time-to-fill rates of 3 to 5 days for contract-based positions and 5 to 10 days for full-time roles can provide you with the content producers and social media strategists you need as soon as you need them.
Hiring a social media manager
It's clear that if you want to increase both your audience base and overall revenue, your hiring managers will need to know how to hire a Social Media Specialist who can assist, manage, and elevate your presence on popular social channels.
If you've tried to hire one of these marketing professionals, but haven't had much luck, contact Mondo today. Our experienced recruiters can help your company find the Social Media Specialists you need to produce content that goes viral.
Looking to hire top-tier Tech, Digital Marketing, or Creative Talent? We can help.
Every year, Mondo helps to fill over 2,000 open positions nationwide.
More articles about hiring and industry trends: