How to Find, Recruit & Hire Content Writers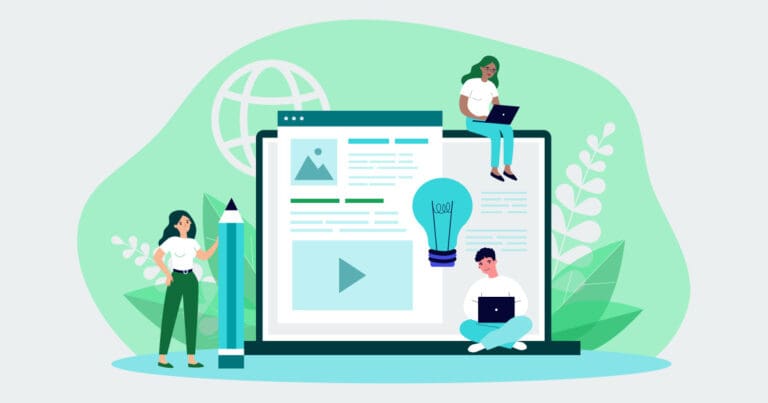 By now it's clear that a successful content marketing strategy can lead to increased brand awareness, and enhanced traffic drive, along with helping establish businesses as thought leaders within any given industry.
Many companies understand that content marketing is more than just a buzzword. To remain competitive, your business needs to learn how to recruit content writers successfully.
Given this necessary hire for your marketing and growth team, we breakdown a few proven strategies to help you find, recruit and hire the content creators your company needs.
Why is content marketing important?
Through content marketing and other lead generation channels, your company can boost your credibility, increase your online presence through SEO, as well as drive revenue.
Any CMO will tell you content marketing is crucial for any business looking to grow external traffic, qualified marketing leads and compete in ever-changing markets.
In fact, companies like LinkedIn have been able to increase their conversions by 50% simply by prioritizing their content marketing efforts and providing consumers with content that matched their wants and needs.
It's clear these content professionals can help:
Drive return on investment
Enhance your SEO performance (impressions, clicks & position rankings)
Increase brand awareness and help grow your consumer base
When looking to expand your content marketing team, here are a few strategies that may assist your CMO and hiring teams when looking to hire content writers:
How to find & recruit content writers
Define what makes a good content writer
One crucial step in learning how to recruit content writers is understanding what makes someone a good content writer. You'll want to find a content creator who excels at more than just grammar, spelling, and writing structures.
A good content writer should be up-to-date on the latest best SEO practices and should know how to create the business-appropriate content your audience needs, in a way that's quick, conversational, and informative.
Offer in-demand benefits to attract good hires
When looking to learn how to recruit content writers, it's important to consider what you're offering, beyond just the salary.
If the Great Resignation has taught us anything it's that salary isn't necessarily the top priority for content marketers looking for jobs.
Professionals in the content creation industry value benefits like growth development, flexible schedules, and unlimited PTO policies, ultimately proving that candidates want benefits to help optimize their work-life balance.
How to hire content writers
Consider freelance content writers
Marketing experts will tell you that content marketing works best when there's a content team. However, if your budget doesn't allow for an entire team, consider hiring freelance content writers.
Hiring freelancers or content marketing consultants is not only a cost-effective option but an option that will assist your marketing team in collecting a variety of writing styles and diverse content.
Depending on their experience and the subject matter, freelance content writers can cost between $50-150 on a per article basis.
With freelance content writers, you can work with multiple writers, offering you a range of content that can be scaled as long or as short as you need it to be.
Partner with a Staffing Agency to hire content writers
Just because your business may know how to recruit content writers, doesn't mean you have the time or the resources needed. This is why many competitive companies partner with a staffing agency.
Staffing agencies, like Mondo, can help you find the content writers you need to succeed with average time-to-fill rates of 3 to 5 days for contract-based positions and 8 to 10 days for full-time roles.
How much should you pay a content writer?
On average, content writers earn $55,000 to $125,000 depending on the level of expertise you're looking for.
According to our comprehensive annual Salary Guide, there are a number of content writer and content marketing roles that can benefit your business.
To keep this in perspective, DemandMetric reports that on average a business's content writing and marketing costs 62% less than traditional marketing efforts; while content writing generates three times as many revenue-driven leads.
Over the last year we've seen the average salary for content writers increase by 16% while the top salary for content writers increase by 13% — further motivation to build out your content marketing team sooner rather than later.
Finding and hiring content writers
Now that you have a more enhanced understanding of how to recruit content writers, take advantage of this knowledge and improve your content marketing by onboarding these professionals today.
Find great talent when you partner with Mondo
Looking to hire? Contact us to get started:
More articles about top employment industry trends: