The Latest in Cybersecurity: An Innovative Startup That Blocks Hackers Before They Attack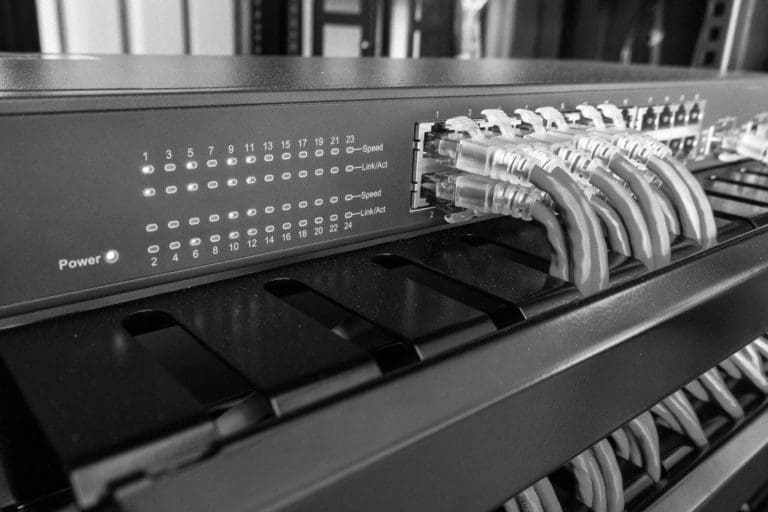 The growing threats to cybersecurity are a primary concern for every business that handles sensitive data, which includes those in the healthcare, financial, government, retail, and tech sector. Although companies feel they are doing everything they can to protect their data, that is not necessarily the case.
Business owners need to secure their data against a variety of attacks, including malware, password, denial-of-service (DoS), "man in the middle" (MITM), malvertising attacks, and phishing attacks. All of which cybersecurity agencies and security professionals have so far been unable to reliably predict or prevent.
Businesses have often resigned themselves to solely focusing on how to identify a hack or security breach while it's happening and minimizing the amount of data the hacker is capable of stealing. Rather than preventing the attack in the first place, which many businesses have been led to believe is impossible.
While it may have been impossible in the past, an innovative new startup known as Area 1 is attempting to do just that: block targeted phishing attacks before they happen. How can they identify and intercept a cybersecurity threat before it attacks? How can you continue to improve your business' data security to stave off all types of cyber attacks? Let's dive right in:
What Area 1 Does Differently:
Area 1 is a relatively new cybersecurity startup founded by former National Security Agency (NSA) employees, Oren Falkowitz, Blake Darche, and Phil Syne. The business differentiates itself from competitors due to its unique approach to predicting and preventing cybersecurity attacks, focusing primarily on phishing attacks.
Phishing attacks, and more specifically spear phishing attacks, are where a hacker sends an email that looks like it's from a reputable business, but when users click the email or links within it, the hacker then gains access to their network and data. The main difference between these attacks is that spear phishing is much more targeted to specific individuals, whereas phishing attacks are sent to thousands or even millions of people.
The reason cybersecurity attacks are difficult to predict is because it's almost impossible to get direct access to the victimized server and the various other small servers used throughout the process to initiate and complete the attack. To solve this issue, Area 1 began to implement behavioral tracking in much the same way that marketers use it. They reached out and persuaded owners of victimized servers to allow them to monitor and track hackers' activities, something governmental agencies like the NSA or law enforcement have a difficult time doing.
Through this behavioral tracking method, Area 1 is then able to successfully identify the smaller servers the code is being transmitted through and request access to these as well. Once access is granted, the cybersecurity firm then has an exclusive, inside look at a hacker's internal network, which allows them to track hacker's behavior in real-time and block phishing attacks while they are being planned; something other cybersecurity firms have been unable to do.
Although phishing attacks account for more than 90 percent of security breaches to date according to Verizon, these are not the only security attacks businesses are exposed to. Malware, DoS, password, MITM, and malvertising attacks are also serious threats to cybersecurity that companies should focus on preventing internally.
Looking Ahead:
For a while, many feared the future of cybersecurity looked bleak since hackers seemed to constantly out-innovate security systems set up to protect sensitive data. However, innovative new cybersecurity startups like Area 1 have helped to shift the conversation. It's no longer about damage control after a cyber attack has happened, it's about infiltrating hackers' complex networks and being able to predict those attacks, which is only possible through behavioral tracking, information sharing, and advanced security measures created by cybersecurity professionals.
While cybersecurity firms offer businesses new solutions against targeted phishing attacks, educated business owners are aware of the other kinds of attacks they need to protect against. Due to this, businesses must take internal, proactive steps to prevent all types of cybersecurity attacks, rather than just phishing attacks, by onboarding cybersecurity professionals to their tech teams. Here's a look at four roles businesses must onboard to keep their sensitive data as secure as possible:
While the future of cybersecurity looks more promising than it ever has thanks to the development of new, innovative solutions to prevent specific types of attacks, businesses still need to focus on preventing all types of security attacks to their sensitive data.
If you've noticed a cybersecurity talent gap on your tech team or you're looking to hire one of the four tech roles highlighted above, contact Mondo today. We can connect you with the talent you need to keep your data safe and secure from hackers.