How Important is Live Streaming to Your Digital Marketing Strategy?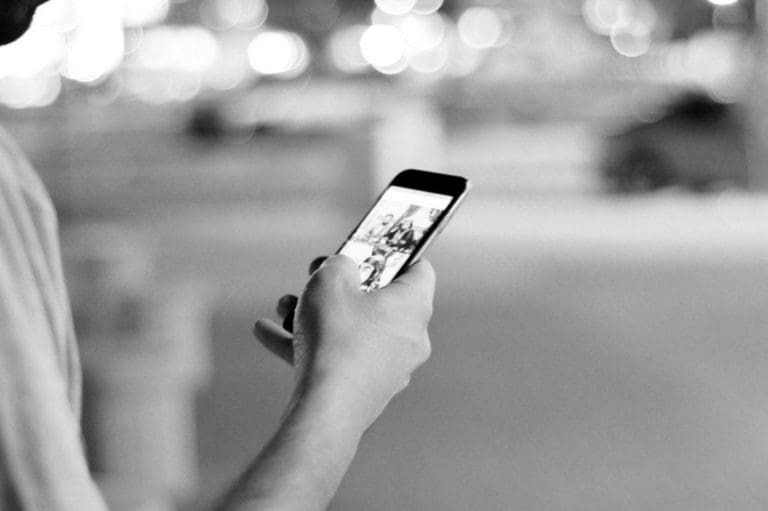 It goes without saying that the importance of social media to your digital marketing strategy is only projected to increase. Innovative marketers must keep an eye on what's new and trending in social media and incorporate these new ways of connecting into their strategy to remain competitive and relevant. Based on insights and data gathered from our Digital Marketing Salary Guide, we've discovered the latest social media development is live streaming.
This brand new offering represents the evolution of consumable social media content. Users love it because it's a rare look at organic, unplanned, honest content from the businesses, brands, and influencers they support. Innovative marketers see the opportunity it provides them with to make a more meaningful connection with direct feedback.
Despite the infancy of live streaming video, its rate of user adoption and participation from two major social media giants is driving the urgency to include this in marketing strategies now. Facebook just launched its own version of live streaming video for users and Twitter recently acquired the live streaming platform, Periscope. While it's safe to say that live streaming video is here to stay, now is the time to define how to best use this forum to build awareness and expand your reach.
Here's a look at the social platforms that incorporate this feature that marketers should begin to experiment with, along with the roles businesses must have internally to begin producing content for the live streaming audience:
Periscope:
Periscope is one of the earliest platforms to provide live streaming video. Recently acquired by Twitter, it's clear that there are big expectations and plans for this social media platform and what live streaming can offer both marketers and consumers. Marketers considering adding this platform to their social media strategy should note that it works best for growing audience size and boosting conversions.
Since it was acquired by Twitter, users can now easily broadcast to both their Periscope and Twitter followers simultaneously, enabling marketers to be more strategic with their content and delivery. In terms of reach and consumption, there are currently over 30 million users, and these individuals watch a combined 110 years worth of live video daily. To date, there have been more than 200 million live streaming broadcasts on this platform.
Facebook:
Facebook's live streaming option, Live, is arguably the most well-thought out live streaming video offering currently available. Seamlessly built into Facebook's current app, users can easily start live broadcasting to their friends and followers without leaving the app. Facebook claims it's the best way for users to interact with viewers in real time since it allows viewers to ask questions and react to the broadcast as it's happening, which Periscope also does.
Facebook Live is outperforming competitors in both reach and consumption. By changing privacy settings to public, marketers can stream content that is accessible to all 1.65 billion Facebook users. Unlike Periscope, there is no expiration on Live posts so marketers can turn their live streams into evergreen content, like Facebook video ads or living posts for consumers to continue to engage with and view. With over 5.7 billion views on its current live broadcasts, Facebook's Live is proving to be the next channel marketers are turning to in an effort to boost traffic, conversions, and engagement.
The Talent You'll Need:
Now that you're versed in the top platforms for live streaming, you must evaluate whether you have the talent your business needs to begin producing successful content for this audience. Solely having a Social Media Manager is not enough for your marketing team to be able to produce the type of engaging, quality content this audience demands. Instead, you will need to expand your digital marketing team to include the following roles:
Video Content Producer: Individuals in this role work to develop an effective video content strategy for all social platforms. They own video content creation from beginning to end for all your social channels. They handle writing, shooting, and editing all video content and work to produce engaging, highly shareable content that consumers want using a variety of technologies and tools. This person will be directly responsible for the creation and production of content for your live streaming efforts.
Director of Multimedia: This role is crucial in ensuring all of your video content is on brand, aligns with your digital marketing strategy, and meets deadlines. Professionals in this role are often responsible for establishing presentation standards for multimedia at your business and developing and guiding visual content production strategies, as well as supervising employees that deal directly with video, image, and audio content production. At times, they are also responsible for tracking and evaluating the performance of multimedia, like live streaming content, and making adjustments as needed.
Video Researcher: Individuals in this role are responsible for researching trending video topics and identifying best practices when it comes to video content. They pitch a bulk of the ideas for video content and are relied upon to ensure video content is up-to-date and relevant. They are expected to utilize various technologies to track and identify successful video content and use that data to elevate your business' video content production deliverables.
In Conclusion:
Live streaming is the latest social media offering that is rapidly growing in popularity on major platforms like Facebook and Twitter. Marketing teams should begin experimenting with different types of video content through this feature to better connect and engage with their audience, boost conversions, and increase brand awareness.
If you lack the multimedia or specific social media talent needed to incorporate live streaming into your digital marketing strategy, contact Mondo today. We can match you with the talent you need to start taking advantage of everything this new social media offering provides.