When to Go From Mobile Optimization to App Development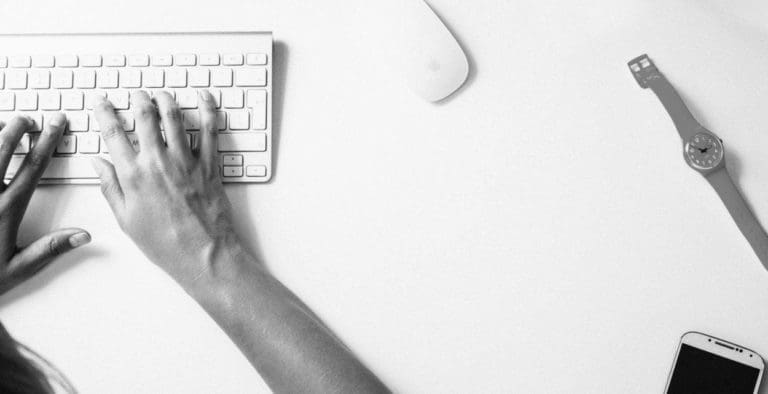 More and more consumers are accessing and reading content, shopping for products and services, and searching in apps made specifically for mobile devices. In 2014, it was reported that mobile users spend around 86% of their time on mobile apps compared to only 14% on mobile websites, which just goes to show how important app development is to your bottom line.
What does this mean for businesses? Well, for starters, that mobile optimization of all business websites is no longer simply optional; it's mandatory if a business wants to remain competitive. It also means that app development should now be a major priority for businesses.
If your website and content have been optimized for mobile and you've measured and seen the impressive ROI, then it may be time to consider app development. Here are a few other ways to know when it's time to go from mobile optimization to app development:
– You Want to Boost Conversion Rates
Communicating with the consumer used to be as easy as sending off an email, literally. Email marketing was once the most effective form of communicating directly with the consumer, but due to continuously decreasing open and click rates, email is becoming less prioritized as an effective communication tool.
Instead, mobile app notifications are replacing email due to the quick, less-intrusive manner in which they operate. Now, businesses can choose to use either push or in-app notifications to send to the consumer, which have impressive click-through rates. One report by Kahuna reported that push notifications via a native app delivered click-through rates up to 40%. App notifications also result in a quicker response and offer a more direct line of communication between the brand and the consumer.
Developing an app boosts conversion rates thanks to the ability to push consumers down the funnel easily. Due to consumer specificity, in comparison to the diverse audience that is typically targeted with a mobile optimized site, you are able to easily give consumers what they want, while highlighting why should they should get it from you, as well as why they should buy now.
– You Want to Enhance the UX
Developing a native app allows you to better personalize and enhance the user experience, which in turn better connects your target audience to your brand. With apps, you can track user engagement and use that data to offer custom recommendations and updates to your users.
When consumers are provided with personalized content and given a customized experience, they are more likely to make a conversion, proving that app development is beneficial to your bottom line and has a measurable ROI.
– You Want Control Over Better Consumer Analytics
Apps offer analytics that simply aren't possible with other consumer access points. By integrating app analytics, you allow your team access to an entirely new channel of consumer data to pull and learn from.
Not only does this data benefit your business by providing the option to easily create personalized, customer-focused marketing efforts like push and in-app notifications based on a given consumer's behavior, but it also provides insights and predictions into churn rates and allows better opportunities for a successful retention rate.
– Competitors Reach the Market First
Many businesses risk falling behind competitors when it comes to app development. A majority of successful businesses often reach the market first when it comes to marketing initiatives, services, and products like apps. If you've noticed a competitor offering consumers a branded app, then it's time to evaluate your own offerings.
When initiating your own app development process, it's a smart strategy to download and explore competitor's apps to understand what the UX is like and identify areas where your own app can improve on their offerings, as well as isolating what each app is doing well.
– You Can't Afford Not to
Today, mobile users spend more time on apps than they do on mobile websites and this trend shows no signs of slowing down. From 2014 to 2015, the average time users spent on mobile apps rose by nearly 21%, which means businesses can't afford to miss out on these potential consumers.
While many businesses may initially be put off by the high cost of developing an app, which typically falls around $50,000 for a native app, there are steps you can take to increase the ROI quickly.
Although some businesses opt to charge consumers for an app to accrue some of that initial investment back as soon as possible, this has actually been proven to be less effective than offering a free app since the main avenues of revenue for apps are in-app purchase options and advertisements. By offering in-app purchasing options and collaborating with advertisers, you can effectively earn back the initial investment and turn a profit much faster.
Although app development may feel daunting after recently optimizing your website for mobile, it doesn't have to be. With the right talent, you can develop an app internally within six months.
However, if you're lacking the internal talent you need to get the job done, you can contact Mondo to explore staffing options for the talent you're missing.