4 New IT Roles Forward-Thinking Tech Businesses Are Hiring For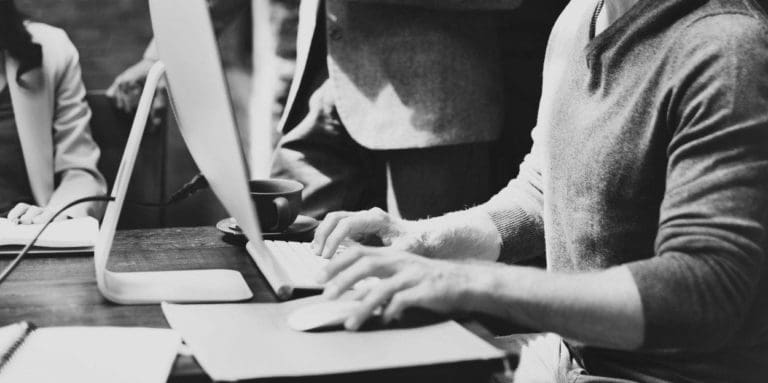 One of the fastest growing sectors, and the highest paying, is the IT industry. Individuals with programming language skills and experience with newly developed technologies are seeing a sharp increase in demand for their positions. Recently, there has been an expansion of the field with several new IT roles being added to keep up with the rapid development of new technologies that businesses are looking to utilize.
Forward-thinking tech businesses have already begun hiring for these new IT roles and onboarding the professionals they need to start implementing these recent tech developments now. If you want your tech business to stay competitive, you should consider adding the following roles to your tech team:
– Cognitive Computing Engineer
The responsibilities of Cognitive Computing Engineers have not yet been fully defined, which goes to show just how new this IT role is. Yet, individuals in this role are still in high demand for tech businesses focused on enhancing the user experience (UX) on their apps and websites to help boost conversions.
This position came about following the development of IBM's cognitive computing initiative, better known as Watson. Cognitive computing refers to self-learning computer systems that use data mining, pattern recognition, and natural language processing to mimic how the human brain works. Cognitive Computing Engineers help businesses create, test, and evaluate cognitive software designed for their computer network.
The software Cognitive Computing Engineers create can have a variety of functions depending on the business. For retail businesses, these professionals would help create and implement cognitive software on the business' retail app that provides consumers with personalized, real-time recommendations based on their shopping and social habits, leading to more purchases. For travel businesses, these Engineers would create cognitive software for the business' app that helps plan personal travel by providing personalized travel insights based on questions from the consumer.
Businesses looking to develop software that understands and interprets their customer's purchasing habits and search queries and then utilizes that data to boost conversions should look to hire Cognitive Computing Engineers. The potential benefits of cognitive computing are just beginning to be realized, so businesses that hire specialists for this technology now stand to reap the most benefits from it in the near future.
– Virtual Reality Engineer
While it still may seem years away to some, tech insiders know Virtual Reality (VR) is here. While tech-centered businesses have been hiring Virtual Reality Engineers in recent years, this role is now in demand throughout a variety of sectors by businesses looking to offer a VR component to their consumers.
No longer solely relegated to the gaming sector, Virtual Reality Engineers are being sought out by everyone from Google to the New York Times to startups like Lucid VR, which is a developer of 3D cameras. This is because this is one of the few roles that specializes solely on building and improving VR platforms or offerings for a business. They are responsible for the coding, testing, and troubleshooting that goes into creating a VR environment.
The gaming, movie, and tech industries have obvious uses for this technology, however, the fashion, real estate, and news industries also have numerous ways to benefit by providing VR offerings to consumers.
An online eCommerce retailer can offer consumers the ability to virtually try on an outfit before purchasing while real estate businesses can offer interested buyers a fully immersive virtual tour of any home or apartment without having to physically visit any. VR components can also provide businesses with an easier and more effective way to telecommunicate, resulting in the opportunity to employ more remote talent and save on relocation costs.
Virtual Reality is an entirely new way for businesses to engage and connect with their consumers. Forward-thinking businesses understand the benefits this technology could provide to their users and have begun onboarding the specialists they will need to develop and implement it.
– GPU Cluster Engineer
Another one of the new IT roles in high demand by forward-thinking tech businesses is the GPU Cluster Engineer. This role was developed for businesses that deal with vast data sets because it allows them to improve application performance by offloading compute-intensive parts of the application to the GPU (Graphics Processing Unit), rather than the CPU (Central Processing Unit).
GPU-based systems are twice as fast as conventional systems at analyzing and organizing data. Which means that any type of business that deals with vast amounts of data could double their efficiency speeds when it comes to analyzing, organizing, and evaluating that data. This means enhanced customer service offerings since problems can be identified faster, more targeted, real-time leads and marketing capabilities, and a more efficient tech team since their waiting times on data results are cut in half.
A wide array of businesses are currently looking to hire GPU Cluster Engineers. Experian and Facebook, which use GPU clusters to sift through their vast data stores, are just a sampling of the tech companies looking to onboard professionals in this role.
Businesses looking to harness GPU computing power and boost their overall efficiency capabilities should act fast to onboard GPU Cluster Engineers before the talent pool is made even smaller by competing businesses that are also looking to hire these professionals.
– Blockchain Engineer
Although this is one of the newest IT roles, the title of the Blockchain Engineer is starting to pop up more and more, especially among tech startups looking to incorporate blockchain technology, which is Bitcoin's primary technology.
A blockchain is a data structure that creates a digital ledger of transactions, allows specific users access to that ledger, and offers those users the ability to make and verify transactions there without the need for a central authority, like a bank. This technology could be huge for businesses looking to apply it to trading platforms, self-executing contracts, secure I.D. cards, and many other opportunities in the financial sector.
Because this technology is still being developed and refined, the benefits it could offer businesses have yet to be fleshed out entirely. However, early signs show there is mass potential for what blockchain technology could do for the financial, governmental services, health care, real estate, and energy industries.
Tech-based businesses that understand the potential for blockchain technology are seeking out talent now to fill this IT role so they can implement the various uses of this technology as soon as they are enhanced, built upon, and perfected. Businesses that aren't looking to hire these professionals now risk missing out on the unparalleled benefits this technology could offer in the near future.
In Conclusion
The IT sector, more so than other industries, is suffering from a sizable skills gap. Meaning technologies are moving faster than the expertise needed to utilize them can be sourced from the workplace. For tech businesses looking to stay on the forefront of innovation, these are the new IT roles they need to onboard to remain competitive.
If your tech team is lacking the expertise needed to implement newly developed technologies, like blockchain, or you are looking to hire one of these new IT roles directly, contact Mondo today. We can connect you with the IT talent you need to continue to innovate and outperform your competitors.