NYC's Freelance Isn't Free Act a Win For Contract Workers & Employers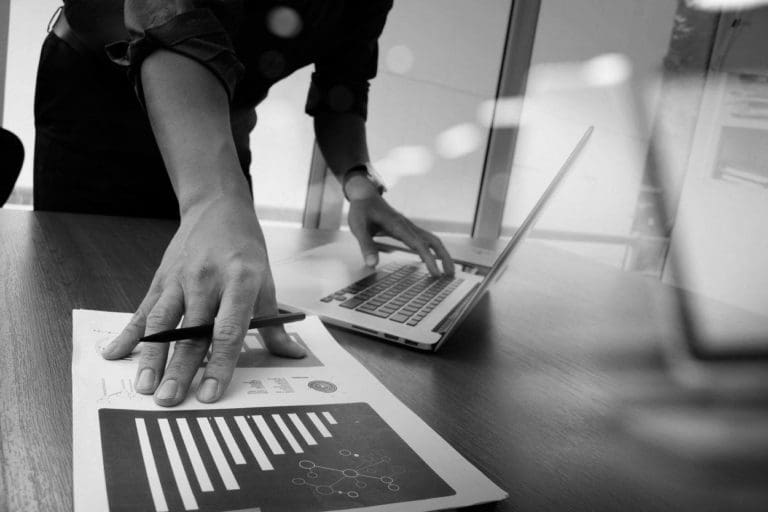 On Oct. 27, the New York City Council voted unanimously to pass the Freelance Isn't Free Act, which requires any employer hiring a freelance or contract worker to agree in writing to a timeline and method of payment for services.
This is a major step by NYC to try and regulate the freelance economy, which makes up a large part of the city's workforce. There are nearly 4 million freelancers working in the city, and more than 70 percent of those workers have reported problems with receiving payment for the services or work they completed.
While the benefits of this law for freelancers and contract workers seem obvious, this is also a win for employers as well. How so? Let's delve right in:
Freelance or Contract Work is Not a Hobby
As a digital marketing and technology resourcing provider, we know firsthand the difficulties freelancers and contract workers face. As a vastly unregulated market, the freelance world has long been a place where self-employed or contracted workers have faced difficulty with both receiving payment on time and in full for the agreed upon amount. As the first law of its kind, the Freelance Isn't Free Act is setting the standard that freelance or contract work is not a hobby but a profession. Those doing the work deserve to be treated the same as full-time employees when it comes to getting paid fairly and promptly.
As a former freelancer myself, I can speak to the fact that it's common to be told after completing freelance work that you will be paid less than what was agreed upon and that payment will be delivered in 90 to 120 days. Imagine eating dinner at a nice restaurant, but then telling the waiter you will only pay 50 or 70 percent of the bill. Or imagine you went to the grocery store to get food for the week, but then tried telling the cashier that you'll come back to pay for them in 3 to 4 months. Crazy, right? Well, that's exactly what's been happening to freelancers for years. These examples show how inappropriate and unjust it is when employers refuse to pay contract workers on time and in full for work that has already been completed.
Now, employers will be required to put in writing their payment plans for freelance or contract workers and follow through with the written agreement or face fines up to $25,000. Here at Mondo, we feel this law has been a long time coming. As noted in our latest Digital Marketing Salary Guide, elastic workers, those that identify as freelancers or contract workers, now make up 34 percent of the U.S. workforce and that number continues to grow. As more businesses start outsourcing various business needs and tasks to the elastic workforce™ measures like this are crucial to creating a stable, safe, and fair economy for both employers and elastic workers.
4 Ways Employers Benefit From the Freelance Isn't Free Act
While the benefits the Freelance Isn't Free Act has for freelancers are clear, it also benefits NYC employers in the following ways:
Minimizes Stress. Requiring employers to guarantee a set wage and delivery date for freelance or contract work minimizes stress on both parties. Rather than having an awkward or negative wages negotiation or enduring constant communication regarding payment issues, employers will now clearly outline their payment plans. This effectively removes the elephant from the room while ensuring both sides are protected and satisfied at the completion of the assignment or project.
Improves Productivity & Reliability. By adhering to this law, employers can actually improve the productivity of their contract or freelance workers. When payment is delayed or unclear, it's common for freelancers to pause or abandon the project. If payment is guaranteed by law once the job is finished, it allows freelancers to focus solely on their work which increases productivity. It also increases the reliability of the worker since they won't be paid in full until project completion.
Improves Culture. While many feel freelancers or contract workers are removed from the culture of a company, this couldn't be further from the truth. Delaying or withholding payment from freelancers can have a drastic effect on company culture. Whether full-time or contract, no one wants to work for an employer that mistreats the most vulnerable workers on payroll. Doing so can result in negative company reviews or comments on popular sites like Glassdoor or on the company's social media pages, which can destroy a brand's reputation. However, companies that adhere to this Act will see an improvement in company culture through more favorable reviews online, loyal freelance workers that return for numerous projects, and higher retention rates from full-time employees that feel proud to work for a business that treats all workers fairly.
Attracts Top Talent. NYC is the first city to take a major stand for the rights of freelancers by passing the Freelance Isn't Free Act. By doing so, it will attract the top freelance talent in the country because workers want to work where their wages are protected by law. Thus, NYC companies will have access to the top freelance and contract talent available, allowing them the ability to outperform their competitors by receiving the highest quality freelance or contract work.
Looking Ahead:
Moving forward, it will be interesting to see how the Freelance Isn't Free Act in NYC affects the freelance economy in the U.S. Considering the growing talent gaps in a variety of sectors, especially digital marketing where nearly 76 percent of hiring managers reported they supplemented one in four of their fixed marketing teams with elastic workers, it's safe to assume that other cities will rush to pass similar legislation in order to attract top freelance talent. However, that could take years. So while other cities lag behind, New York City's economy will be profiting off the hardworking freelancers whose wages are now protected by law.
If your business is looking for quality digital marketing or tech talent for freelance or contract work, contact Mondo today. We'll match you with the short or long-term talent you need now.