The Rise of the Podcast: The Latest in Content Marketing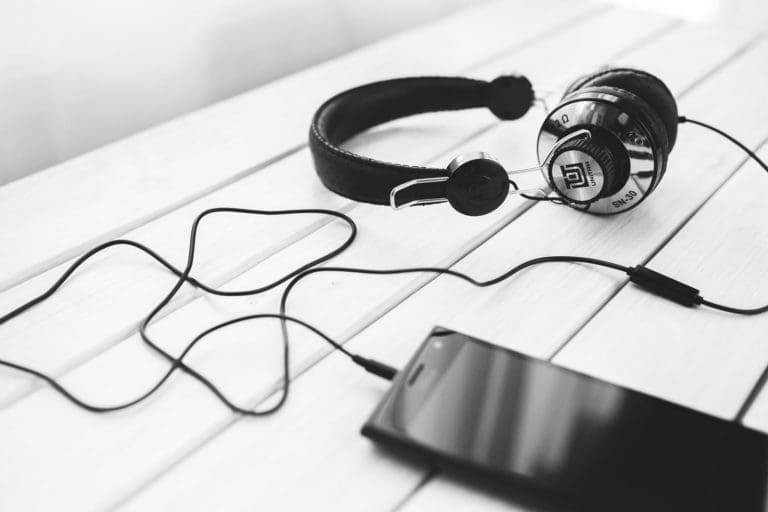 When you think of content, a majority of marketers think visually-based products, like blog posts, whitepapers, infographics, videos, and other interactive content. However, audio-based content is seeing a rise in popularity, specifically with the resurgence of the podcast. For those who aren't hip with the latest millennial trends, podcasts are digital audio files that discuss a predetermined topic and are usually available as a series, which are released to subscribers in installments online.
How popular are podcasts? According to Edison Research, very! Over 57 million Americans listened to podcasts in the past month, and that number continues to grow. It's clear that the resurgence of podcasts is not a passing fad, but rather a unique way to approach and deliver content to an ever-growing audience of highly educated and affluent users. Innovative marketers are beginning to tap into this demographic by creating podcasts of their own. To help you decide if podcasts should become a component of your content marketing strategy, here's a look at the benefits they can offer your business, as well as a few examples of successful business podcasts.
4 Benefits a Company Podcast Provides:
Here are a few of the advantages that developing a company podcast can offer your business:
– Help Develop the Authoritative Presence of Your Brand. One of the top benefits a business podcast provides is the further development of the authoritative presence of your brand. The same way whitepapers and blog posts work to establish your brand as a thought leader and authoritative source in your industry, podcasts do as well. Creating a podcast that touches on the topics and trends that are important and relevant to your consumers builds trust, from the consumer's perspective, that you are an expert on the topic. This leads consumers to trust the opinion, advice, and content provided by your business, which can be used to boost conversions and improve customer retention.
– Expand Your Audience Reach. Creating a podcast for your business greatly expands your current audience reach. This is because audio-based content in the form of a podcast introduces your business to an entirely new kind of audience. Podcast subscribers tend to be highly educated and affluent, according to The Podcast Consumer 2016 study by Edison Research. These are consumers that other means of content typically can't reach, meaning there is greater potential for leads and conversions from new consumers through a podcast than through a blog post. The market for podcasts is also less saturated with competitors, which means the consumers you're targeting have a better chance of discovering your podcast content organically.
– Boost Brand Awareness and Loyalty. By implementing podcasts into your content marketing strategy and regularly posting them, your business also boosts brand awareness and loyalty among consumers. Your business podcast serves as an advertisement of your expertise and in-depth knowledge on various subjects related to your industry and can highlight various products or services you offer. By consuming this content, listeners become more familiar with your business and more loyal since you provide them with something they need. This helps to improve customer retention rates and boost conversions driven by customer referrals to your business.
– Affordability and Simplicity. As with any other digital marketing strategy, ROI is an important aspect to consider before pursuing new types of content marketing. Podcasts are not only simple and easy to create, but they are also affordable. All you need is a computer, microphone, and an interesting topic in order to create a podcast. Minimal investment needed for the creation of your company podcast means more net revenue, which is always good for business.
In addition to that, podcasts are simple and easy to create, which means you can pump out more quality content in less time. Rather than having gaps throughout the week while your content writers are writing the next blog post or whitepaper, you can easily supplement this with a podcast. This allows your business to have constant content creation, which means higher search engine rankings and better odds your target audience will find your content organically.
3 Businesses with Successful Podcasts:
Struggling to determine what a successful podcast entails? Here are a few widely successful podcasts from businesses and brands to give you some inspiration for your own version:
– HubSpot's The Growth Show: HubSpot, the well-known inbound marketing and sales software company, launched their own podcast called "The Growth Show." This podcast's target audience is business leaders looking to grow their companies. The weekly show covers everything the audience wants to hear, from topics on growing a company to growing a team. Tuning in to a few shows is a great way to learn how an effective podcast is made, a few best practices concerning podcasts, and how to effectively cover topics for a niche market.
– TEDTalks Audio Podcasts: Almost everyone knows and loves TEDTalks. The insightful and impactful video lectures created by TED, whose motto is "Ideas worth spreading," have gone viral and educated the public on topics ranging from the future of money to the importance of strangeness. Rather that having these lectures solely available in a visual format, the forward-thinking business has also made them available in audio podcasts. This has expanded the reach of their content and allowed them to connect with listeners who prefer the audio format, furthering the awareness of their brand and authoritative reputation.
– VaynerMedia's #AskGaryVee: Another great example of taking visual content and repurposing it for audio-only consumption is the CEO of VaynerMedia's podcast, entitled #AskGaryVee. This is an excellent example of an interactive podcast that engages the audience by taking questions from listeners on marketing, entrepreneurship, and social media and having Gary Vaynerchuk, the CEO of VaynerMedia, answer them. Originally made for YouTube, the content has now been repurposed and reformatted for audio-only consumption which has helped expand the audience reach and boost engagement. If your business is already creating video-based content, repurposing it for audio-only consumption in the form of a podcast is an excellent way to expand the reach of that content.
Looking Ahead:
As podcasts continue to grow in popularity, more and more businesses will begin to offer their own branded podcast in an attempt to tap into the enviable demographic that primarily consumes this content. Incorporating a podcast into your content marketing strategy is a cost-effective way to help develop the authoritative presence of your business, expand your current audience reach, and boost brand awareness and loyalty.
If your marketing team lacks the talent you need to develop this type of content, contact Mondo today. We can match you with the right content marketing talent to ensure you create an effective and successful podcast for your business.