Proven Link Building Strategies That Drive Traffic to Your Content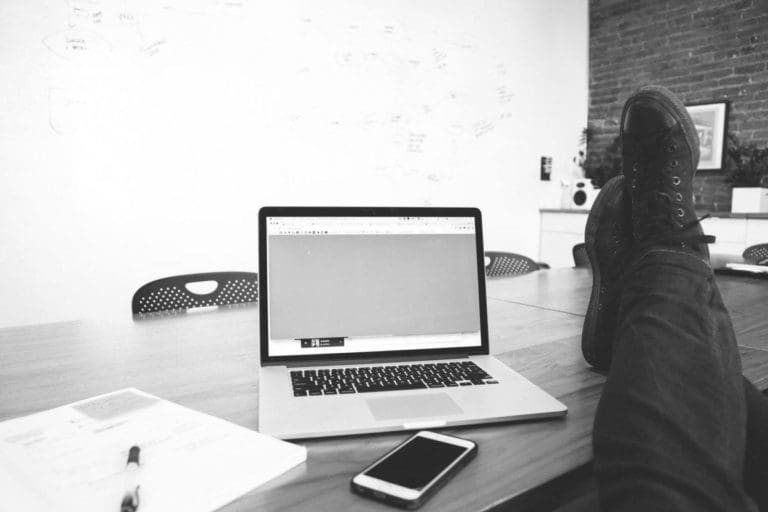 According to the Content Marketing Institute, 76 percent of B2B marketers plan on creating more content in 2016 in comparison to 2015. However, over 70 percent of marketers lack a consistent or integrated content strategy to ensure that content is driving traffic, generating leads, boosting search engine page ranking, and getting distributed properly, according to Altimeter. Given the rising importance and prevalence of content marketing, businesses must place emphasis on producing quality content that incorporates proven link building strategies to reach these goals.
Recent years have seen numerous updates to Google's search page ranking algorithm, especially when it comes to the importance of links. Link stuffing has been done away with, and SEO and content marketing experts now know that link building, the process of getting external pages to link to the content on your website, is the newest priority. Here's a look at the top strategies for link building you need to incorporate now to drive traffic to your content, as well as two outdated strategies to avoid.
Proven Link Building Strategies That Drive Traffic:
Turn Mentions Into Backlinks. An excellent way to generate quality backlinks to your website and boost your search page ranking, as well as traffic to your content and website, is to turn mentions of your content or your company into backlinks. Start by turning on Google Alerts for your top executives' names and your business name, as well as any recent, top performing blog titles, subjects, or content-driven assets. Whenever your business or a recently covered content topic is mentioned, you'll receive an alert. Then you'll need to reach out to the website to have links to your website, specific blog posts, or asset download pages added into the mentions. This link building strategy is especially effective in driving traffic to your latest content-driven assets and trending blog post topics since websites will be more apt to direct readers to these types of relevant resources.
Test Out the SkyScraper Technique. The Skyscraper Technique refers to the process of evaluating a competitor's best assets and then creating a better, more up-to-date, content-driven asset. Once you have completed the updated asset, then reach out to the websites that are already linking to the similar asset and request they update to your asset. Many websites comply so they can provide readers with the best, most informed asset available. Thus, driving traffic to your highest quality content.
Reach Out to Influencers. Reach out to an influencer in your industry and see if they would be interested in contributing a blog to your website or highlighting a specific piece of your content on their own website or social platforms. This not only creates an excellent opportunity for backlinking from their website and social platforms to yours and vice versa, but it also engages an entirely new audience, boosts conversions and search engine rankings for your business, and increases traffic to your content.
Link Building Strategies to Avoid:
While implementing proven link building strategies is crucial to driving traffic to your content, incorporating outdated or ineffective strategies can actually lower your search engine page ranking which prohibits your audience from reaching your content. To help you avoid lowering traffic to your content, here are two link building-related strategies your business should never adopt:
Link stuffing. As mentioned above, link stuffing has now been done away with. Before recent algorithm updates, search engines used to determine page ranks by identifying how many external links were included in the content on a web page. The more links you had, the better your ranking would be. However, after realizing more links didn't necessarily constitute more authority on a topic, Google and other search engines quickly updated their algorithms to reflect this. Now search engines look for link stuffing and penalize web pages that incorporate it, so it's crucial your content marketers are setting limits on the number of quality external links added to their content.
Linking to Low-Quality Websites. In addition to link stuffing, search engine algorithms now look for content that links to non-authoritative sources. Although it is important to add in links to generate authority on a given topic to elevate your search engine page ranking for that content, thus driving more traffic to your content, you must ensure you are adding only high-quality links to authoritative sources. Failure to do so will damage your search engine ranking and decrease the visibility of your content online, limiting the number of consumers who will come across it, which leads to fewer conversions and lessened audience reach over time.
In Conclusion
Now, your marketing team has the tools and knowledge it needs to elevate your content marketing strategy. Implement these link building strategies to boost your search page ranking and start driving more traffic to your content. Not only will you see an impressive ROI through lead generation if implemented properly, but these strategies can also help your content marketers elevate their personal marketing skills which leads to a more effective team. For additional tips on how to enhance your content marketing strategy, check out the latest content marketing stats for 2018.
If your company has content or social media marketing talent gaps on your Digital Marketing team, contact Mondo today. We'll match you with the specialized content and social talent you need to further develop your SEO, social media, and content marketing strategies.