The New PTO Policy Problem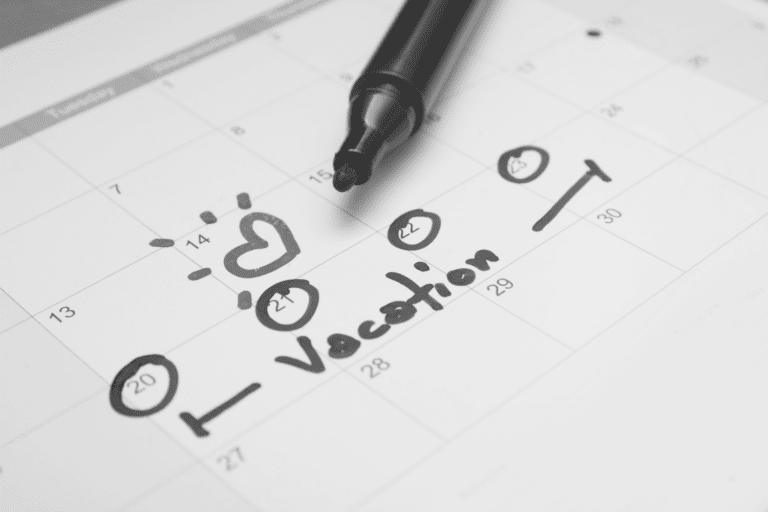 When considering a job, salary is often the key consideration, but appealing benefits are a close second. Your vacation policy can determine whether in-demand talent accepts or rejects your job offer. So what makes a good vacation policy? The truth: It depends. Welcome to the new PTO policy problem.
The PTO Policy Problem: Who's Offering What
In the US, employees aren't taking vacations. From 2000 to 2014, U.S. workers went from taking 20.3 days per year to 16. It's very slowly going back up, hitting 16.8 days in 2016, according to a report by the Project: Time Off Coalition. It's interesting to note that on average 55 percent of U.S. workers left vacation time unused in 2015, according to that same report. But in areas where there are a high number of tech-based businesses and startups like California and New York, you'll find the highest populations with unused time off (Pacific: 64 percent; New England: 58 percent).
So even though the long-term savings of having employees take fewer vacations seems ideal, the results of this will actually prevent your company from innovating and accomplishing core business goals later on, as well as result in increased turnover rates. The good news is you have options.
The PTO policy problem is best solved by understanding the core PTO-related frustrations of your employees and being flexible to trying out various solutions to encourage workers to take paid time off, while not having them take advantage of the option.
Kickstarter sought to remedy the work-life balance frustrations of their employees and resolve their PTO policy problem by implementing an unlimited vacation policy for a year. After the year ended, they ended up abandoning the policy for a more specific policy, but the results were surprising. Employees ranked the policy as one of their favorite things, yet were still taking on average the same amount of days off as the previous year.
Prezi, SoFi, and VMware, all tech-based companies, have current unlimited policies in place that they feel allows them to attract top Tech talent and keep current employees satisfied with their work-life balance. VMware takes the unlimited option one step further with no tracking on employee's vacation time, which is a rare differentiation. Yet, all three have experienced success and positive reports from employees regarding their individual policies.
Buffer, a social media sharing platform, and Skyrim, an open-source AI company, experimented with PTO policies before settling on a "mandatory" policy. But it's not as aggressive as it sounds. "Mandatory" policies are ones that give employees a set amount of PTO days and expect and encourage employees to take them at some point in the year, but most don't punish employees if they fail to take the allotted time off.
A Case Study of Mondo's Unlimited PTO Policy
We've seen a dramatic rise in the number of employers offering unlimited vacation policies in recent years. While much has been made of the business benefit providing these types of policies offer (cost savings due to fewer vacations being taken), this is largely used by our clients as a core way to attract in-demand Digital Marketing and Tech talent since it tends to rank high on their list of requirements.
But the key to a successful unlimited PTO policy is in the application of it. Case in point: Mondo's internal PTO policy.
We implemented an unlimited PTO policy for our internal employees before it became a trend to attracting top talent. Our HR department has made the work-life balance of our employees a critical metric of gauging employee engagement, satisfaction levels, and the likelihood of turnover. As such, they implemented our current unlimited policy early on as a way to ensure internal employees are given the chance to recharge and come back to work ready to innovate and thrive.
Rather than casting all responsibility on employees to ensure they take enough vacation days, many of whom might be less apt to request time off, HR follows up with a monthly PTO tracking breakdown via email for the Managers of each team. They highlight employees that failed to take any time off or long-term employees who have either not taken off in a while or have not put in any requests to do so in the near future. The Manager is then tasked with encouraging any highlighted employees to consider taking some time off in the near future.
This small step is crucial to the success of our unlimited vacation policy and ensuring our internal employees are getting the work-life balance they deserve, along with the time they require to recharge and come back ready to drive results. It's a simple case study in the culture we work hard to develop here at Mondo and a possible solution to your own vacation policy problem.
No matter what PTO policy you implement, be open to improving its effectiveness. Making a few tweaks like adding additional communication and tracking from your HR department or implementing a more hands-off approach like Skyrim will resolve the PTO policy problem you're facing, result in your employees feeling encouraged to take paid time off as needed, and attract the in-demand talent you need.