Why Remote Work is The Future of IT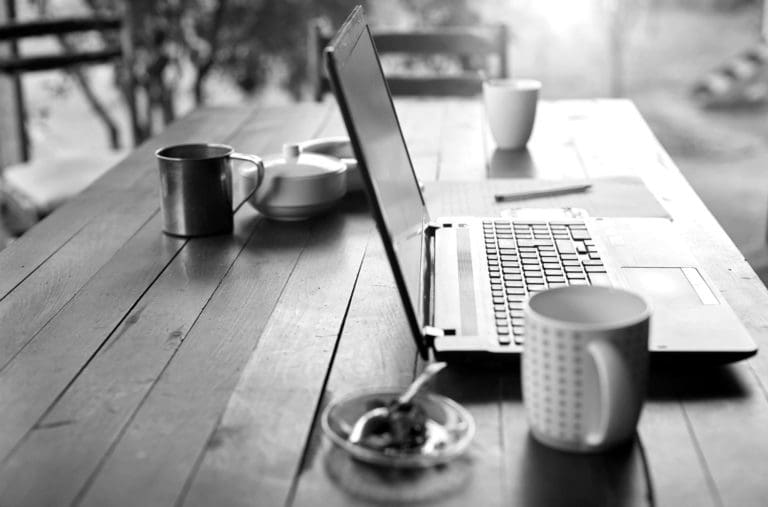 The rising popularity of remote work and companies seeking out remote employees comes as no surprise as new, innovative technology makes telecommuting and virtual collaboration easier and more effective than ever before. This is especially true for IT/Tech contract or freelance professionals since the computer/information systems industry currently ranks second in industries embracing remote work. In 2016, 57 percent of employees working in computer/information systems spent some of their time working remotely, according to a report on workplace findings by Gallup.
Along with changing workplace expectations, there are a variety of components that have led to the rise in remote work in IT and Tech. As more and more highly specialized Tech professionals demand flexibility when it comes to their work schedule and location, companies will be forced to reconsider their traditional policies. Let's explore the evolution of remote work, the benefits of hiring remote employees for your IT/Tech needs, and the secret to making it successful.
The Evolution of Remote Work
The idea of telecommuting and remote employees has been around for a while, but only lately has technology allowed these possibilities to be considered by companies of all sizes across all industries. Innovative companies like Trello and GitHub have implemented remote policies of their own to capitalize on the growing pool of high-end, niche IT and Tech contract and freelance professionals and attract top talent.
Because technology has allowed work environments to become more flexible and customizable, top Tech and IT specialists are demanding more flexibility for themselves. Forward-thinking IT and Tech companies are jumping on the opportunity considering the cost of living in top Tech hotbeds, like New York City and San Francisco, is pricing out the Tech experts looking to move there and find work; meaning companies located here must explore creative alternatives to the finite resource of local talent.
Execs are moving away from the more traditional ways of operating and expanding their options to include more remote opportunities and work flexibility because it's a win-win. Companies get the top talent available while saving on various costs and employees get to work when and where they want, while eliminating the challenge of commuting, which in top hotbeds like NYC or San Fran can add anywhere from 6 to 15 hours onto their work week.
Remote work isn't just convenient for both employers and employees, but studies have shown that it's also more effective. According to Gallup's report, employees across various industries who spent 60 to 80 percent of their time working remotely had the highest rates of engagement. As execs become more comfortable with the idea that work is fluid and can happen anywhere at any time, they come to realize that simply having a body to fill a seat for the sake of doing so is no longer worth the expense, nor is it effective in accomplishing goals.
Benefits of Hiring Remote IT/Tech Professionals
While there are a variety of reasons businesses turn to remote workers, here's a look at the top benefits of hiring remote IT/Tech professionals:
Access otherwise unreachable talent. The most important and impactful benefit of hiring remote talent is the ability to access otherwise unreachable talent. If you lack the talent you need in your area, you can access it via remote contracts. Rather than paying to relocate a Tech expert to your area, save on those costs and instead hire them as a remote employee, expanding the reach of your talent nationally or even globally.
Boost creativity and productivity. All those meetings you're having? Turns out, they might actually be stifling the creativity and productivity of your employees. Flexible hours and work locations can be more effective than meetings in driving innovation at your business.
Improve employee retention. Most remote workers report that they are more satisfied working from home. Retention rates are higher, HR costs are lower, and businesses that expand their remote work policies tend to experience more growth.
Cut costs. Businesses can drastically cut their overhead costs, especially IT and Tech startups, by hiring remote teams rather than on-location teams. Remote employees often operate at lower rates than internal employees as well, which means more savings and better ROI.
Increase diversity in Tech. The solution to the growing gender gap in IT/Tech? Letting employees, especially working moms, control their own schedules.
The Secret to Remote Work Success
So, how can you make remote work opportunities successful and profitable for your business? There are four key components to doing so: Clear communication, trust, flexibility, and company culture.
Consistent communication is crucial to leading a remote team effectively. Creating a clear communication schedule and setting aside face-to-face time via video calls help keep the team connected, collaborating, and on schedule. Additionally, trust and remote work go hand in hand. To provide remote work opportunities to your employees, you have to trust them. Providing them with the autonomy they want through remote work or telecommuting policies will clearly showcase that you trust them to do their work, which allows them to do their best work.
For remote work to function properly, companies must be flexible. Various startups like WeWork and Remote Year are popping up and providing businesses and employees with innovative options to make remote work even more effective, like providing office spaces for remote workers looking to collaborate with coworkers or allowing employees to travel to different cities to work out of so they don't have to choose between travel and work. Last but not least, creating a strong company culture must be a priority. Establishing a culture that connects remote employees and builds relationships between them, despite the physical distance, can be the deciding factor behind the quality of work they present.
Looking Ahead
The rising trend of remote work at Tech companies shows no signs of slowing down. Instead, it's gaining momentum. Considering the benefits it has to a business' bottom line, this should come as no surprise given the technological advancements and innovative startups that have made hiring and employing remote or freelance IT/Tech professionals more effective and successful than ever.
If you're looking to add remote freelance, contract, or contract-to-hire IT or Tech professionals to your team, contact Mondo today. We'll match you with the highly specialized, remote Tech professionals you won't find anywhere else.