Sr. Salesforce Consultant Talks Rising Demand of Salesforce Skills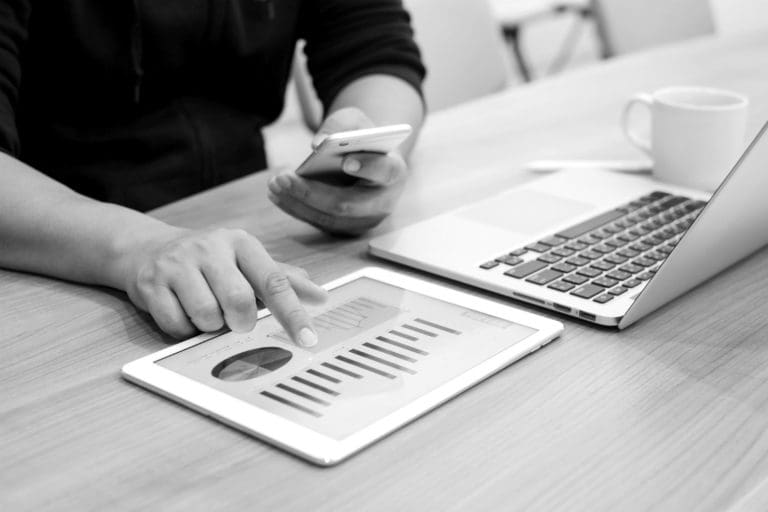 Given the wide-ranging functions of the Salesforce platform and its accompanying ecosystem, it's no surprise your business most likely utilizes Salesforce for needs outside of the core CRM functionality. But do you have the necessary talent to best utilize it? One of our Sr. Salesforce Developers and Consultants, Michael Glassmaker, sat down with CIO to discuss his career evolution and the rising demand for Salesforce skills.
Here's a look at the top insights Glassmaker provided and the hiring tips you need to net the specialized Salesforce talent you're missing.
The Increased Demand for Salesforce Skills
Although Glassmaker specializes in the development of Salesforce solutions, there is extremely high demand for all roles specializing in Salesforce and the platform's ecosystem given the high ROI the platform offers through its largely unparalleled capabilities.
According to a report from Burning Glass, demand for Salesforce skills is growing faster than it is for other skills. Since 2012, Burning Glass reported job postings requiring Salesforce skills had grown 1.3 times faster than job postings overall. Additionally, demand for Salesforce-specific roles has quadrupled. Even Salesforce experience as a complementary skill is on the rise. Sales Rep job postings asking for Salesforce experience increased twice as much all Sales Rep postings since 2012, according to the report. Salesforce is now the seventh most in-demand software skill, compared to the previous ranking of 18th from only four years ago.
Companies want Salesforce specialists, and they want them now. Demand is high across the board for experts versed in the cloud-based platform and the numerous apps and capabilities of its ecosystem. Roles varying from Salesforce Administrators to Salesforce Solution Architects and Salesforce Training Specialists, to PMs with Salesforce experience, are experiencing a surge in demand for their niche skill sets.
Hiring Tips for Salesforce Talent
Realizing you might not have the expert Salesforce talent your company needs? Here are a few hiring tips to keep in mind when looking for talent skilled in Salesforce and the platform's expansive ecosystem:
Be competitive. And win. Demand for Salesforce skill sets has never been higher. As such, neither has salaries for Salesforce talent. Provide a competitive salary on the higher end of the average salary range for the specific role to net high-end talent versed in Salesforce. Burning Glass' report stated jobs requesting Salesforce skills pay, on average, between $70,000 to $100,000 or more. But according to our most recent placements of Salesforce Developers, these professionals are netting salaries ranging from $115,000 $155,000. Don't risk losing the top talent you need by lowballing the salary for the roles you need.
Pay to scale. Because of the high demand for specialized Salesforce skill sets, companies are hiring talent with Salesforce expertise and then providing training and paying for additional Salesforce certification in order to net talent capable of meeting their specific Salesforce needs. Consider paying for additional certification to grow and develop Salesforce talent your business can utilize indefinitely.
Source the unavailable. Finding high-end, niche Salesforce talent is no easy feat given the current demand for these experts. Source talent you won't find in the marketplace from the expansive network of experts and consultants recruiting firms, like Mondo, have developed over the years. This is the best resource for immediate Salesforce talent needs.
Looking Ahead
Businesses from all industries, including tech, healthcare, retail, banking, and education, are in need of Salesforce-specific talent. If you lack the Salesforce development talent you need to create the solutions your business needs, contact Mondo today. We'll match you with high-end, niche Salesforce experts necessary to meet all of your business goals.
For an in-depth look at the growing demand of Salesforce skills and access to all of Glassmaker's valuable insights, read the full CIO article here.