The Impact of Semantic Search on Your Content Marketing Strategy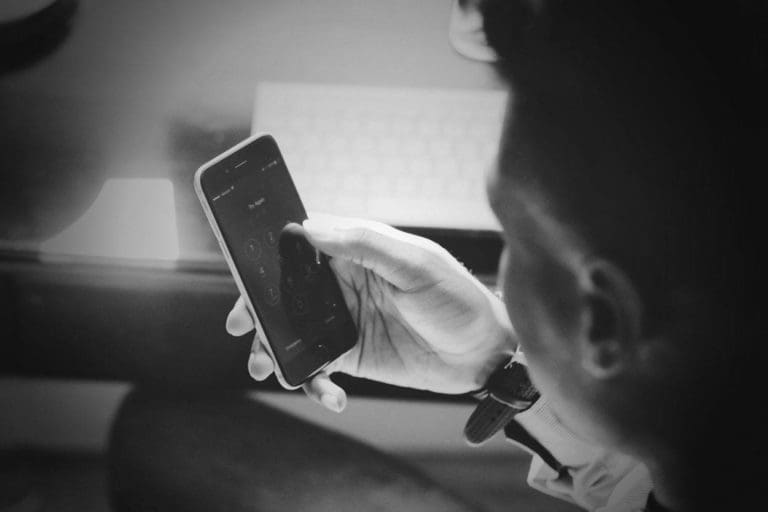 If a core component of your content strategy relies solely around identifying keywords and incorporating those throughout the content on your website, then your content is never going to receive the search engine page ranking you need to produce the results you want. Why? Search engines have now prioritized semantic search in their algorithms and are no longer keyword-centric.
Forward-thinking SEO Analysts and Content Strategists are moving away from focusing primarily on keywords when it comes to organic search due to the continued refinement of semantic search in search engine algorithms. So what exactly does semantic search encompass and how can you optimize your content for this prioritized element of search engine algorithms? Let's take a look:
What is Semantic Search?
Semantic search is a data searching technique that works to improve search accuracy by better understanding the intent behind and context of a search query. Rather than viewing the query as a string of individual words and displaying websites with the most matches to those words, semantic search forces the search engine to identify the meaning behind the phrase used and produce results based on that meaning.
For example, if you search for the "best restaurants in New York City," the search engine would deduce that the user is looking for the highest rated restaurant in New York City. Then, by using contextual clues from various websites and offsite parameters, it works to identify what restaurants are located in New York City and, out of those options, which are the best. Rather than solely looking for the phrase "best restaurants in New York City" and providing you with results that have this exact keyword phrase.
4 Ways to Optimize Your Content for Semantic Search Engines:
Now that you understand what semantic search entails, it's important the content on your business website is optimized for it. Otherwise, you risk receiving lowered search engine page rankings, lessened visibility, and a decrease in traffic to your content, which leads to lowered customer retention and audience reach. To prevent this, here are a few ways you can optimize your content for semantic search patterns to enhance your content strategy and start generating more leads:
Create Context. Context is crucial for semantic search engines to be able to recognize and prioritize your content. If you focus on creating content your readers can easily understand and find, then search engines will be able to do the same.
Identify Companion Words. Although search engines are no longer keyword-centric, keywords are still an important element to include. In addition to the keywords you are using, you should also identify a set list of common companion words to accompany keywords, along with synonyms and variations of your keywords. These help give clues to search engines on the content's subject matter and how and where this content should be ranked. Unlike synonyms, companion words give a different meaning to a keyword. For example, if you write a piece of content on the top Cloud technologies with "Cloud technologies" being the keyword, appropriate companion words would be data, cybersecurity, storage, and Microsoft since all of these more clearly identify the meaning behind what you are discussing.
Link to Relevant Content. Incorporating high-quality links in content has always been critical for SEO. However, semantic search places even more importance on this component. This is because search engines now use relationships between domains to define a website's content to better understand the content's effectiveness in answering the search query accurately. Incorporating links to relevant content from authoritative websites can elevate the authority of your own content and website, resulting in a higher search ranking for your content.
Write Content in Your Audience's Natural Language. Who makes up your target audience? How would they phrase a given search query to find the services or products your business offers? By writing titles, subheadings, and content in your audience's natural language, search engines utilizing semantic search will immediately provide your content as a top result to your audience's search queries given the direct match. This method takes research, but the ROI for your marketing team's efforts makes it more than worth it.
For those looking ahead, another factor that may impact semantic search shortly is the refinement and growing popularity of virtual assistants like Siri and Cortana. According to Google's CEO, Sundar Pichai, around 20% of search queries on the search giant's mobile app are voice searches done through intelligent virtual assistants. Which means businesses that begin to frame content like a voice search query now will see higher search result rankings in the future as algorithms begin to account for this development. An example of how to do this would be by framing the title of a blog post as a question, which is the common format of voice search queries.
In Conclusion:
To ensure your content is optimized for today's search engines and generating traffic to your website, you must incorporate the driving factors behind semantic search. These driving factors include context, companion words to established keywords, relevant links to authoritative sources, and natural language. In the future, the formatting of how virtual assistants perform searches may also become one of these driving factors.
If your business lacks the SEO talent you need to optimize your content for semantic search, contact Mondo today. We'll match you with the talent you need for a more effective content marketing strategy.