Social Marketing: 4 Key Strategies All B2B Companies Need to Boost Engagement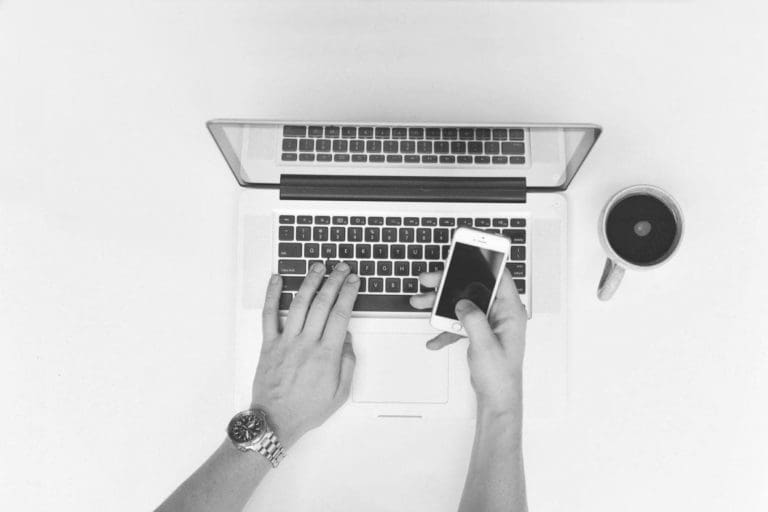 Many B2B company executives make the mistake of thinking a social marketing strategy and presence are only effective for B2C companies, however that is definitely not the case. Some of the most successfully managed social media business pages and marketing strategies today are by B2B businesses like HP, IBM, Hootsuite, GE, and Cisco.
If your business' social marketing strategy is lacking or not effectively engaging your large audience, then it's time to update your efforts and integrate some effective strategies to boost conversion rates and traffic to your website. Here's a look at four proven strategies to incorporate into your social media marketing and management efforts to guarantee improved customer engagement and ROI:
Create a Persona for Your Business as a Thought Leader on Social
A key strategy to boosting engagement and ROI on social marketing is to establish your business as a thought leader on social platforms like LinkedIn. By establishing your brand as an authoritative voice in your set industry, you'll draw more prospective customers and can increase leads.
One example of a large B2B company that did this successfully is Adobe, the leading brand of technology for digital media creation. This business has over 551,000 followers on LinkedIn and is constantly working to engage and target prospective customers by creating authoritative content centered around advice on how to help digital creators grow their businesses.
Not only is Adobe viewed as a thought leader on digital media creation trends and tech, but they also have interactive content as well, like their recent celebration of 25 years by highlighting the best digital creations made by their customers, which helped encourage further engagement and potential leads for current and future customers.
Humanize Your Brand Through Social
Another crucial strategy for social marketing is to humanize your brand. By humanizing your brand, you eliminate the possibility of getting stuck in a cycle of sharing boring, predictable content and thus boring and potentially losing followers and customers. Cisco and Oracle are two examples of B2B companies that have effectively humanized their brand through their Facebook and Twitter pages.
Cisco has over 780,000 likes and a 4.4 star-rating which they have received by incorporating innovative, humanizing strategies and initiatives. The company started sharing their recycling and sustainability efforts and doing spotlights on various employees around the world to help showcase the inner workings of the brand and highlight more than just their products or services.
On Twitter, Oracle took the humanizing approach by sharing images of their employees participating in philanthropy initiatives with their 400,000+ followers. This helped to highlight that the massive global computer technology brand cares about their local communities and was also a great way to give customers a look at the issues that are close to the brand's heart.
By incorporating a humanizing social strategy, these brands encouraged social media users to see them in a new, more personal light, which helped to boost engagement and increase leads. Being conversational, showing empathy, sharing fun, culture-centered events, and adding humor to your social posts are just a few ways you can humanize your business on social.
Encourage Extensive Engagement From Your Current Employees
One of the greatest assets and resources for social marketing for large B2B companies are their own employees. IBM understands the importance of employee engagement with social content and due to their employee engagement practices on social have amassed over 2.52 million followers on LinkedIn.
IBM is constantly working to turn out high quality content in various forms of media and continuously has employees sharing and engaging with that content. When you consider that over 412,000 IBM employees currently use LinkedIn, the reach and audience of those employees is a priceless asset that the company can't afford to miss out on. For fellow large B2B company executives, IBM serves as an example of just how vital employee engagement with social content can be and how valuable it is to your business' bottom line since more engagement means more traffic to your website and more leads.
Use Effective Tech Tools to Track Engagement and ROI
To measure the effectiveness of your social marketing efforts and evaluate the ROI, your B2B business must be able to track engagement using social analytics tools. Without the tech and tools needed to track engagement, you'll be unable to evaluate whether your social efforts are paying off and whether your customers are actually engaging with the content.
A few of the best tools for tracking and analyzing social marketing are Klout, Buzzsumo, NUVI, Google Analytics, and Hootsuite. Some marketing execs prefer the native analytics available on social platforms like Twitter and LinkedIn as well due to ease of use, effectiveness, and platform specificity that they offer.
A key, but rare component to look for in the tech you are using is real-time analytics, which NUVI offers. Real-time analytics allows you to track specific demographics, keywords, geo-targeted audiences, mentions, conversion rates, trends, and more that are happening in the moment across all social platforms. This technology can be immensely valuable for businesses looking to publish timely content just as it's beginning to trend across platforms to stay one step ahead of competitors.
Whether you're just getting started on revamping your B2B company's social media presence or if you're looking to evaluate your current social marketing strategy, Mondo can help. Contact us today to review your social media goals and let us help grow your social media audience, engagement, and traffic.