3 Tech Charities Your Business Needs to Invest In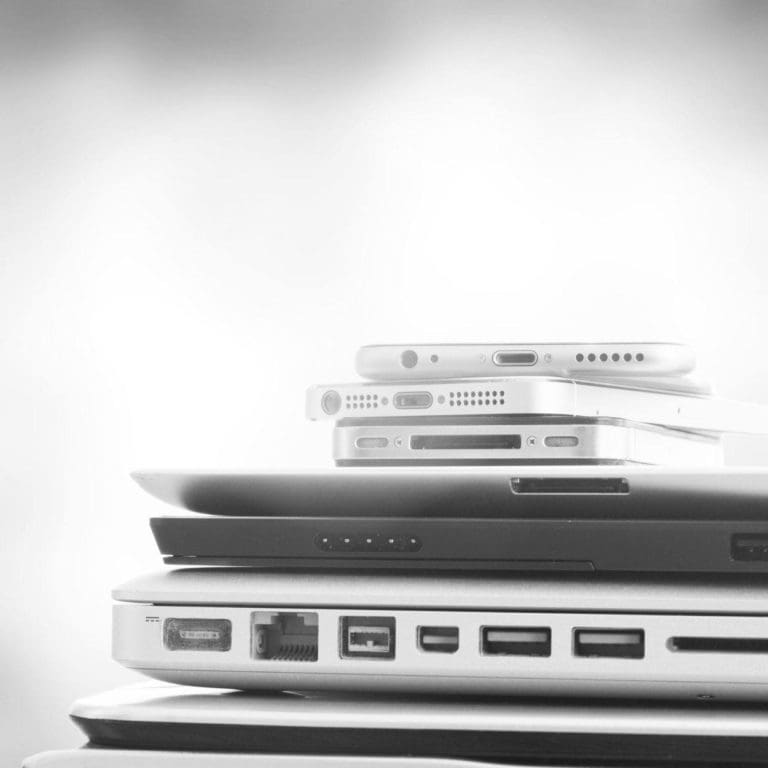 The tech industry has long been the leader in innovation, but in recent years, the industry has also begun to lead the way in terms of charitable donations and initiatives. Tech giants like Apple and Google are two of the biggest contributors to tech charities in the sector.
While giving back to tech charities is clearly a smart PR move, these tech giants understand that giving back to tech-driven organizations also helps their own business since many of these nonprofits work to close the gender and talent gap that is dominating the sector. Which means businesses like Apple and Google are investing in the future of tech by ensuring the next generation has the tools, skills, and encouragement they need to pursue careers in technology and IT.
If your business has been looking for a good cause to donate either time or money, then here's a look at the top three tech charities you should invest in:
3 Incredible Tech Charities To Invest In:
1. Girls Who Code
One tech charity working to close the gender gap is Girls Who Code, which was highlighted in our 2016 IT Salary Guide. This organization works to educate, inspire, and equip high school aged girls with the skills and resources they need to pursue a career in the technology and engineering sectors.
This tech charity was recently featured as Mondo's 2015 Philanthropy Initiative and for good reason. The gender gap in computing has been dramatically worsening since the 1980s. According to the charity's website, 37 percent of all computer graduates were women in 1984, but now only 18 percent of that same pool of graduates are women. Girls Who Code works to engage girls interested in a career in computing or tech before they reach the age where the interest lessens due to societal pressures to pursue other interests.
Giving back to a charity like this certainly supports a good cause, but is also a smart business investment for tech companies with their eyes on the future of IT talent.
2. Practical Action
One interesting and lesser known tech charity is Practical Action. This organization utilizes technology to develop practical solutions to solve difficult problems around the world. Practical Action currently has over 100 projects globally and in the past year have helped benefit over 1.2 million poor men and women. Each year, they help over one million people out of poverty.
By incorporating technology into their solutions to these problems, Practical Action is providing numerous communities with access to technology they've never seen before and helping them learn how to utilize it. This, in turn, can help inspire hundreds of individuals to pursue an education and career in the tech industry, many of which may never have considered the option previously.
By donating either time or money to this organization, your business will help grow the international pool of talent for the tech industry and increase the number of individuals with the skills your business may need later on.
3. Made with Code
Another great tech charity that works to engage girls with technology and coding from a young age is Made with Code. According to their website, less than 1 percent of girls study Computer Science, which is a pretty astonishing statistic.
Made with Code works to get more girls interested in fields like Computer Science by showing them that the things they love are made with code. They use various initiatives and projects to incorporate girl's interests and show them how they can pursue that in a tech-related field. Some of the projects include the ability to design a ZAC Zac Posen dress using code, help Riley from Disney Pixar's Inside Out solve problems through code, and mix your own music with code.
By showing girls how coding is used to create some of their favorite things, it teaches them that coding is not separate from areas like fashion, animation, music, and art, but rather intrinsically connected. Donating to this tech charity will help boost the numbers of women pursuing degrees in Computer Science and computer-related fields, thus widening the talent pool for future coders later on.
If you've considered adopting a philanthropy initiative at your business or are simply looking to get involved, reach out to one of these tech charities. The benefits you reap by giving back and inspiring the next generation of tech talent make it more than worth it.
Ensure you are one of the forward-thinking businesses that invest in the talent of the future by giving back today.