The Growing Tech Retention Threat: Employee Mistreatment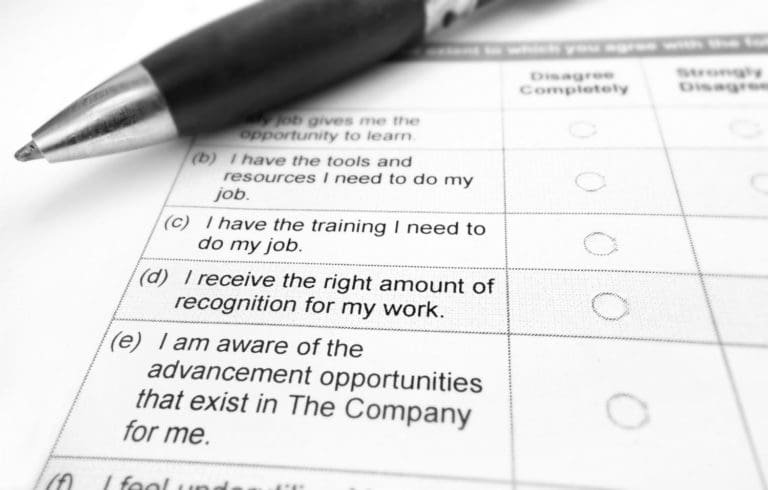 An interesting and somewhat jarring report focused on why tech employees voluntarily leave their jobs was recently released by the Ford Foundation and Kapor Center for Social Impact. It's an alarming report on the initial read, but its main point is more positive with a focus on how to improve diversity and tech retention rates across the industry. To do so, we all must better understand what is driving top tech talent away, especially diverse tech talent, and what steps can be taken to build and retain more satisfied, effective, and diverse tech teams.
To help you better understand what could be contributing to the high turnover in tech and how you can go from being part of the problem to part of the solution for the larger tech community, we identified the top insights from the report and provide possible solutions on how to eliminate the most significant tech retention threat to your workforce: employee mistreatment.
The Impact of Employee Mistreatment on Tech Retention
Thanks to the first-of-its-kind report by Kapor, entitled "Tech Leavers Study," we now know employee mistreatment is the driving force behind why many tech employees voluntarily chose to leave their highly paid jobs. The report surveyed around 2,000 current and former tech employees on why they voluntarily left jobs in tech and provides a first-ever look at the true causes of decreased retention rates in tech as compared to other industries.
Here are the main takeaways:
Workplace experiences in tech differ dramatically by race, gender, and social orientation.
Mistreatment, identified in the survey as discrimination, sexual harassment, bullying, and unfair people management, is the main cause of turnover in tech.
Conservative estimates put the cost of employee mistreatment alone at $16B annually.
Diversity in tech will remain impossible unless mistreatment of employees is addressed and solved.
Here are additional stats from the report that showcase the experience of tech employees:
37% of respondents cited mistreatment or unfairness as their reason for leaving.
78% reported they had experienced some form of mistreatment.
85% reported they witnessed unfair treatment happen to a co-worker.
LGBTQ employees are especially likely to quit jobs because of bullying in the workplace.

This group was the most likely to be bullied (20%) and experience public humiliation or embarrassment (24%) at work.
64% reported bullying contributed to their decision to leave their employer.

Women in tech are two times as likely to quit as men, while Latino and black employees are 3.5 times as likely to quit as their white or Asian colleagues.
1 in 10 women reported experiencing unwanted sexual attention at work.
These stats highlight a core problem in the way we look at talent diversity in tech. Previously, it was believed there simply wasn't enough specialized tech talent stateside for companies to be able to hire a diverse tech workforce, which is a problem that would take decades to resolve by improving tech education programs and funding for these programs.
However, the report points to the treatment of these underrepresented groups as the main contributor to the disparity between the number of white, male tech workers and the number of female and minority tech workers. In order for the tech industry to become more diverse, we all must focus on improving the treatment of diverse talent in the workplace. While this is in no way good news, it is a problem we can solve by coming together as a community rather than one that would take decades to solve.
How to Build & Retain Diverse Tech Teams
The tech industry, as you know, is not a lazy environment. Working for a forward-thinking tech business often means long hours, constant innovation, and competitive work environments. After all, these are the elements that drive innovation at tech leaders like Google and Amazon and workers are compensated well for the work they put in (Average salary of Silicon Valley engineers starts at $200,000). But paying well is not the solution to the industry's retention problem.
Major tech giants like Uber, Amazon, Oracle, and Google have had high-profile controversies regarding the treatment of employees. As these controversies emerged, they were treated as isolated incidents. But in reality, it appears these problems are more widespread than we thought. Which means it's time for the tech community to come together to solve these issues and build more productive, satisfied, successful, and diverse teams of tech experts.
So, how can we, tech companies, improve? Here are a few ideas:
Start at the top. If anything should be learned from Uber's downward spiral, it's this: diversity and inclusion efforts must be comprehensive, trackable, and exemplified at the executive-level for best results, starting with C-level execs.
Develop an inclusive, empathetic culture. As we previously highlighted, to achieve a higher functioning and broader, more inclusive team, implement a new code of conduct, implement mentorship programs, send out quarterly employee satisfaction surveys, and create tangible solutions and strategies based on the data collected. Atlassian, an enterprise software company, implemented storytelling and mentorship initiatives and witnessed their workplace environment and coworker relationships improve significantly which will likely lead to improved retention.
HR, HR, HR! Having a highly-functioning HR department with skilled experts will help highlight any company policies resulting in employee mistreatment and provide resources and solutions to resolve the issue and improve retention.
Looking Ahead
Thanks to Kapor's report, the tech community has the information it needs to come together and provide solutions on how to develop a more inclusive work environment, increase tech retention rates, and improve the experience of underrepresented employee groups. A few small steps by each business will result in a $16B net industry gain as a result of improved tech retention rates and a significantly more diverse tech workforce which benefits the business, its consumers, and, most importantly, its employees.
If you lack the diverse tech talent you need, contact Mondo today. We have the skilled professionals you need to diversify your workforce, create a more inclusive work environment, and improve tech retention rates at your business.