Are UX Designers The New UX Developers?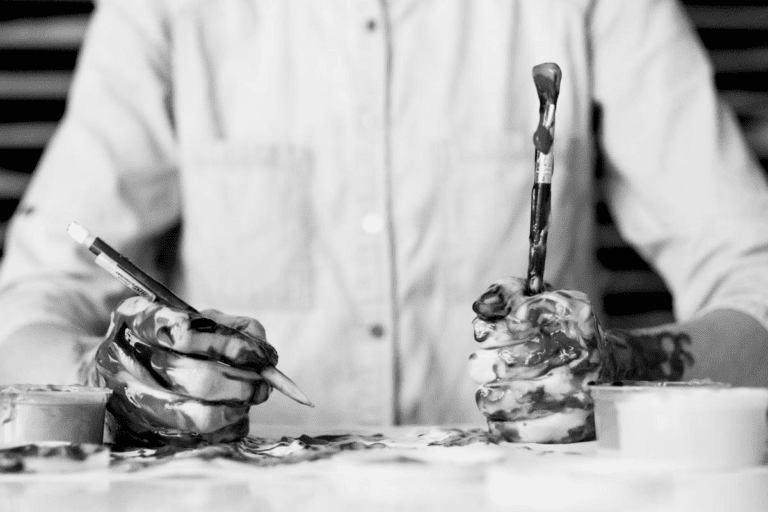 Today, more companies recognize the importance and ROI of the user experience (UX) and user interface (UI) of their online products, services, and apps. Like you, they prioritize hiring high-end UI/UX talent, but recently companies have begun hiring a UX Designer or strategy expert without complementary Developers or a team of experts to build the necessary code. Employers, it seems, are expecting their UX Designers to come equipped with a robust skill set that includes UX development capabilities.
To get to the truth of whether UI and UX Designers are replacing Developers in the marketplace, the implications of this mindset, and what the future holds for these roles, we sat down with Danielle Alva, the Sr. Managing Lead UX Designer at BBVA and the Creative Director behind the UX redesign of our website. Here's what we discovered.
Are UI and UX Designers Replacing UI and UX Developers?
As far as trends go, Alva recognizes the often blended expectations employers have for their UX Designers and Developers, but she doesn't see these roles replacing one another anytime soon. "Nowadays, companies are realizing how important UX is, so they are unwilling to sacrifice it for added development skills," Alva claims. "While it is important for UI/UX Developers to have some idea of design, UX strategy is more important."
It's crucial to understand, as Alva points out, that the user experience encompasses far more than just design and is thus more important than the user interface development. The user experience includes strategy, research, and design as well. As far as one role replacing the other, Alva believes the UI Designer and Developer roles encompass much more blended skill sets and will eventually be relegated to simply a UI Designer/Developer. When it comes to UX Designers becoming Developers, Alva says, "I think UX will stay separate because it's a total mindset. And stylistically, it's more about functionality. I don't anticipate them combining that because employers would then be putting the user experience at risk."
So if you were thinking about onboarding one UX expert to handle both design and development, you might want to reconsider, at least for now. Otherwise, you risk compromising a core component of the UX. As Alva puts it, "When you are hiring for the UX or UI Designer/Developer role, I think right now you are sacrificing one or the other. For example, if you have great UX Designers, the code might not be as clean. They may have a great eye for UX design and strategy, but can't deliver the necessary coding." While she predicts that schools will begin to educate Designers to be skilled in both UX design and development, right now employers must either hire for both skills independently or choose which one is more valuable to your business needs.
To put it simply, although some employers are expecting UX Designers to be their new Developers as well, they cannot do so without risking the overall effectiveness of the user experience. While UX roles are evolving in today's digitally-driven environment and bleeding into each other more so than ever, there is still a significant skill set difference between UX Designers and UX Developers that must be taken into account when hiring for user experience needs. The responsibilities and role of the UX Designer will evolve, but it's unlikely this ROI-generating role will ever be expected to have complete fluency in UX development capabilities.
The Future of UI and UX Roles
As employers adjust their expectations of UX Designers, Designers must also take into account the increasingly competitive talent pool they find themselves in. While it's unlikely employers will expect a Designer to be able to develop impeccable code to build their design, they are beginning to expect Designers to have more than just an introductory level of understanding of UX development.
"I think more so today, [UX Designers] will use more tools like Codecadamy and Lynda to teach themselves the coding skills they need to get into a company that only has a position for a UX Designer/Developer," says Alva. But it's unrealistic for companies to expect a blend of these two distinctions to result in perfect, error-free work. However, candidates looking to make themselves more attractive to employers and land the most competitive job openings should consider adding UX development fluency to their skill set moving forward.
In addition, the future of both UI and UX roles will be in the emerging popularity of both augmented reality (AR) and virtual reality (VR) platforms, apps, websites. Businesses are just beginning to utilize these newly developed technologies, and it will be up to the UI/UX experts to eliminate the final hurdle before mainstream adoption: An improved and authentic for both AR and VR user experiences. To do so, both UX Developers and Designers should start gaining experience and specialization in these specific technologies today, so they are more attractive hires tomorrow.
Looking Ahead
Although the more convenient solution is to hire a UX Designer/Developer, companies must recognize the negative impact this will have on the user experience as a whole. As noted by Alva, an experienced UX Designer, UX design is the most important aspect and should be the prioritized skill set when hiring. Although the roles of UX Designers and Developers are becoming more blended, we predict they will remain isolated by forward-thinking businesses unwilling to risk the user experience by opting out of hiring UX-specific Developers.
If you lack the specialized UX Designer or Developer talent you need or you're looking to hire a versatile UX Designer like Alva, contact Mondo today. We'll match you with the high-end candidates you can't find anywhere else.